[caption id="attachment_186568" align="alignnone" width="400"]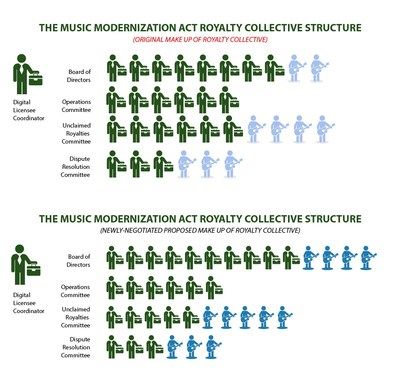 Proposed changes to the Music Modernization Act would give greater representation to music creators and independent publishers seeking a voice in how they are paid. (PRNewsfoto/Songwriters Guild of America)[/caption]Songwriters Guild of America Announces That Negotiated Changes to Music Modernization Act Enable Endorsement of Bill's Passage
Music Publishing Industry Support for Small Claims Act Also Secure
The 
Songwriters Guild of America
, the largest and longest-established music creator organization in the United States, today announced it has negotiated changes to the pending 
Music Modernization Act (HR 4706)
 that will enable it to support passage of the legislation.  Among the agreed-upon amendments to the bill are:
the doubling of songwriter and composer representation on the board of directors of the Mechanical Licensing Collective established by the Act;
the re-alignment of an Unclaimed Royalties Oversight Committee that will now have a 50/50 music creator and music publisher balance; and
clarifications to the payments sections that will make it easier for music creators to get the full benefits of their negotiated publishing agreements as applied to the distribution of what the bill refers to as "unclaimed" funds by music publishers.
As part of the discussions leading to changes in the Music Modernization Act, the US music publisher community has also pledged to lend its full support on Capitol Hill to SGA's efforts to secure quick passage of the pending 
Copyright Alternative in Small-Claims Enforcement (CASE) Act of 2017 (HR 3945)
. CASE will provide music creators with a much-needed alternative to expensive copyright infringement actions against unlicensed users of their music.Speaking on behalf of SGA, multi-platinum songwriter and organization president, Rick Carnes, noted that, "The benefits of the pending Modernization law, with the changes SGA has successfully sought, have made the current bill deserving of our support.  We continue to applaud the efforts of members of the music creator and publishing communities seeking further improvements that would make the proposed legislation even more advantageous to American songwriters, composers and independent publishers. Still, the bill as it now stands would -- on balance -- benefit those creators we are sworn to protect significantly more than no bill at all.  Our two-word mission statement is to 'protect songwriters.' After more than six months of hard work alongside our colleagues at Music Creators North America (MCNA), SGA feels, individually, that it succeeded insofar as possible in carrying out our mission."Under the agreed-upon changes, the Mechanical Licensing Collective board will now have four professional songwriter/composer voting members and ten voting music publishers.  The Unclaimed Royalty Oversight Committee, whose role will be to oversee ownership and distribution of so-called "unclaimed" royalties, will now have evenly balanced, "five and five" representation among ten voting members.  As to clarifications regarding payment of music creator royalties received from the Collective by music publishers, the bill is now clearer in spelling out that such royalties are to be distributed on a title-by-title basis to songwriters under the percentages set forth in their publishing agreements.  In other words, a songwriter or composer operating under an agreement that gives a creator the benefit of a 90%/10% split with its music publisher will have that same split-applied in the distribution of "unclaimed" royalties that have been matched under the usage formula set forth in the legislation.Other benefits of the legislation include the establishment of a system that:
is likely to substantially improve royalty payment compliance by digital distributors of music on a going-forward basis;
changes in royalty rate determination formulas that will benefit both music creators and their copyright administrators; and
the promotion of greater fairness for US performing rights societies in their negotiations with users.
"Among SGA's important roles following the bill's enactment," continued Carnes, "will be to assist the songwriter and composer community in making sure that every music creator receives the full benefits intended under the Act.  That includes publication of materials designed to inform and remind creators, in consultation with their legal and financial representatives, how best to ensure the maximum receipt of all royalties to which they are entitled."  Carnes also pledged that SGA will be in the forefront of efforts, along with its fellow MCNA music creator groups, to ensure that experienced, knowledgeable and -- above all -- independently-minded songwriters and composers are tapped to serve as board members of the Collective.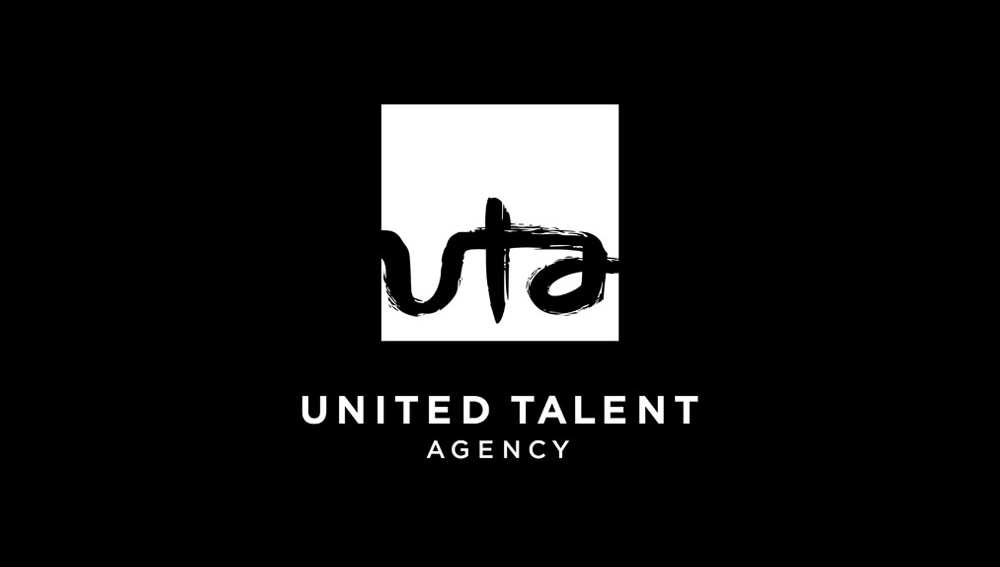 David Kramer and Jay Sures have been named co-presidents of United Talent Agency (UTA), it was announced today by UTA's Board of Directors. With CEO Jeremy Zimmer, the two longtime agency leaders have directed UTA's significant growth and expansion over the past several years.
"Jay and David embody the greatest parts of UTA, and I couldn't ask for better, smarter or more creative partners," said Zimmer. "They are, first and foremost, among our industry's best agents. But they are also great colleagues, whose collaboration and entrepreneurship have helped build UTA into what it is today—a true, diversified media company with global reach. As UTA continues to grow and pursue new ventures, partnerships and acquisitions, these titles are a more appropriate reflection of their central roles and what's next for UTA as an entertainment company."
Since becoming Managing Directors in 2010, Sures and Kramer have worked with Zimmer to significantly grow UTA's business. Over the past five years, the company has doubled in size to now include over 850 people globally, made major acquisitions in the music, news and finance sectors and recruited numerous leading agents and executives into critical positions on the creative and business sides. In 2017, UTA's momentum has continued with the announcement of its equity stake in investment firm AGM Partners, a 20% expansion of its partners ranks; a roster of directors that represents half the year's top-grossing ($100M+) films, continued market share leadership in the world of news and broadcast representation, and the high-profile decision to cancel its annual Oscar party to instead hold a "United Voices" rally that attracted nearly 2,000 people from across the creative community and financially benefited the ACLU and International Committee for Refugees.
"As we continue to expand and evolve into a truly diverse entertainment company, artists and creators remain at the center of everything we do," said Kramer and Sures, who both began their careers as assistants to UTA Co-Founder Peter Benedek. "For us, this partnership has worked so well for so long because it's always been more than just a professional experience. We've loved working and growing the business together, and we look forward to continuing that work with our fellow board members, partners and everyone across the agency."
UTA Chairman and Co-Founder Jim Berkus said: "It has been one of the great joys of my career to watch David and Jay ascend through the UTA ranks. I could not be more thrilled with their achievements or more confident in the agency's future. Jay and David are homegrown, tight-knit and excellent leaders. I'm proud of the amazing work being done to take our company forward as one of the leaders in our industry."
Kramer oversees UTA's motion picture group, which includes its literary, talent, independent film finance, media rights and production departments, and he also directs the agency's comedy touring, licensing, endorsement and publishing arms.
Sures oversees the agency's illustrious television divisions, encompassing everything from UTA's scripted and non-scripted groups, news and broadcasting, TV talent and its fast-growing speakers group more.
They are both longtime members of the UTA Board of Directors, along with Zimmer, Berkus, Benedek, Tracey Jacobs and Matt Rice, as well as outside investor Jeffrey Ubben.
NETFLIX SIGNS EXCLUSIVE MUSIC PUBLISHING DEAL WITH BMG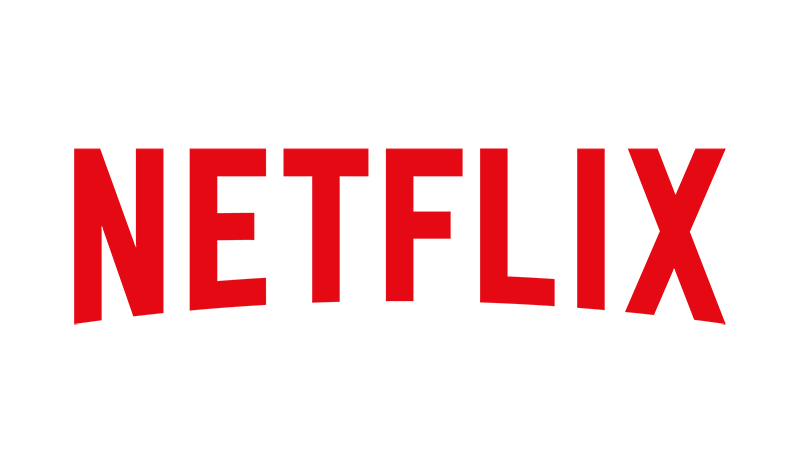 BMG announced it has signed an exclusive agreement with Netflix Inc., the world's leading internet television network, to manage and administer Netflix's music publishing rights outside the U.S.
Netflix has over 93 million subscribers in more than 190 countries who use the Netflix service to view more than 125 million hours of TV shows, movies and other content each day.
The agreement between BMG and Netflix includes score, transition cues, themes, and feature songs for all content owned by Netflix for its Netflix Originals, such as TV series, feature films, documentary features, and other original content. 
Zach Katz, BMG US President Repertoire & Marketing, said, "It is an understatement to say we are excited to be working with Netflix.  This agreement is a significant endorsement of the BMG team and platform from one of the most forward-thinking and innovative entertainment companies in the world.  It also highlights the particular strength of Keith Hauprich (Deputy General Counsel, BMG US) and his film and TV publishing team."
Dominic Houston, Director of Music Licensing at Netflix, said, "After a long process of selecting the right partner for Netflix, we are delighted to be able to announce this new partnership with BMG and look forward to getting started with the team there. We were particularly impressed by the commercial and technology expertise of BMG, and are excited to see what opportunities we can develop together."
BMG's current film and TV partners include The Weinstein Company, Hasbro Studios, Activision Blizzard Studios, AMC Network, Turner Broadcasting, Rede Globo's Som Livre, NFL Films, Walden Media, 2929 Productions, Bold & Beautiful, Bold Films, ContentMedia, Relativity Media, John Carpenter's Rodeo Suplex, Roger Corman's Concorde New Horizons, Icon Productions, Parallel Entertainment, and Global Asylum among others.
Keith Hauprich said, "Partnering with Netflix is an incredible endorsement for our film and TV department. We look forward to extending the BMG service to the fast growing catalog of Netflix."
Over the past year, 2016, we have seen many older R&B artists take advantage of tech and direct to consumer incentives to keep their brands going and to garner revenue in what would otherwise be a dead career. Diddy's reunion tour, as well as groups like New Edition and BBD are nothing less than genius in an industry that has largely eliminated airplay and current influence over their fanbase. On the other end of that spectrum, legendary groups like A Tribe Called Quest continue to prove fans, both past and present, still have an appreciation for established artists on commercial radio in lieu of what research companies have been telling radio for years which is often the opposite. These artists are not only making new music and doing deals with (mostly) independent labels for distribution, they have also gained astute business acumen that gives them a much higher return on their self-investment. Now it's being announced that Mariah Carey and Lionel Richie are about to combine forces and hit the road, neither of which gets substantial airplay in today's commercial radio climate.
It's a Whole Old/New Industry
Social media has played an integral role in today's new never-say-die (unless you want to) industry. From a business standpoint, It's also easy to understand where radio is coming from. By having a very tight playlist, the station creates a huge demand for a very
small
supply. That in essence is the nature of any great businesses bottom line but it also opens the door for opportunity for those artists who are ignored. You're not going to survive if you have a huge supply as the demand will almost be nonexistent. While content is paramount, without question, supply and demand is the first lesson in creating "value." So remember that the next time you complain about hearing the same songs over and over. It's just business.We can't leave out that many stations that have adopted the "BOOM" format which is bringing new life into the careers of older hip hop music artists. The format is not working in all markets yet doing exceptionally well in others. The question that the industry is constantly asking is, is there enough product (music) to keep this format going? Considering Hip Hop is 40 years old, the answer is yes and stations would be foolish not to take advantage of some of the smash R&B hits heavily influenced by the hip hop music era. It would behoove older hip hop music artists to take advantage of renewed interest in their brands, surround themselves with the right team (those who truly KNOW their legacy, culture, influence and understand business) hit the road and collect. Tech has given them a second chance at an extended career.To understand today's music industry, one also must understand business, the middleman, marketing and promotion, branding and over-all entrepreneurialism. While that may seem like a lot, what it really boils down to is how much an artist has learned during his tenure in the industry, and how much he depended on
others
to handle his business. Obviously, the ones that
learned
the business and understand their leverage will benefit the most.
Watch the Youngins
A wise older artist has his or her eyes open to what today's artist is doing, especially with social media. They're seeing huge endorsement deals and the artist communicating directly with fans, something that was completely not available during their tenure. The difference between today's artist and yesterday's artist is legacy and relationship which is actually a greater benefit to the older artist.  The post 40 consumer, is quite often ignored by the middlemen (as in marketing, promotion and ad agencies), but the question becomes do people over 40
really
stop buying product or are they rarely measured or marketed to? I would venture to say it's the latter, As older consumers are rarely viewed as"Sexy," the look of money remains consistent.While it is true that there are industry people over 40 that shun current technology models such as social networking, there are still many
consumers
over 40 who are elated at the second chance to learn, grow, run their own businesses and reach a worldwide audience with their brands that were previously unavailable to them unless they hired an outside company and paid enormous fees. Social media has changed ALL the rules and it's hard to fathom people ESPECIALLY black creative people resisting it.In today's music industry, there is the direct-to-consumer approach, easily utilized, that obliterates the middleman. In business, the middleman is the one who controls the connection between an artist and his fans who has often been motivated by monetary gain only, no passion, no emotional connection, no motivation and no inspiration all of which an artist is much more capable of delivering.[caption id="attachment_21261" align="alignnone" width="633"] LOS ANGELES, CA - DECEMBER 09: Stevie Wonder (L) and Lionel Richie perform at Stevie's 20th Annual House Full of Toys Benefit Concert at Microsoft Theater on December 9, 2016 in Los Angeles, California. (Photo by Lester Cohen/Getty Images for Wonder Productions, Inc.)[/caption]Previous poor and biased research, based on samples of the population (if at all) instead of the population itself are being shattered right before our eyes. Many marketing companies over the years that served Black radio, for example, didn't/don't have any black employees who manage or measure the black audience? They have ALWAYS second guessed. Marketing companies must have a disdain for social media as it continues to allow us to get closer to the population itself and biased research is getting harder to manipulate, present, discriminate with and explain.In 2016 we have seen some brilliant moves by older artists, who could have faded into the
history books
I mean history SITES, but for those older artists who have a tight grasp on their industry legacy and most important… THEIR VALUE, it's not over until THEY say it's over in today's industry.  The older artist has become the entrepreneur and he is finally learning how to market himself as long as he still has the energy to work.  Any entrepreneur knows that running your own
business model
and creating and understanding your value is what allows you to generate and maintain well-deserved income. Social media and tech has changed the landscape making the end of a career the artist's option instead of the industry's.
Members of Black Hollywood Continue To Unite To Promote Initiatives That Invoke Change: Nov 8th Get up, SHOW UP, and Go Vote!NOV 2, 2016 (LOS ANGELES) - Members of Black Hollywood came together to launch a Public Service Announcement urging people of color to go out and vote on November 8th via the newly formed organization, Artistic Alliance For Justice (AAJ.)
PSA
producers Steven Jones (Brand Maverick Entertainment) & Kendrick Sampson (ABC's How to Get Away with Murder) created the concept of the
PSA
to both inform and educate people of color on voter suppression tactics most frequently used to deter their voices from being heard on election day, while providing concrete solutions on how to prevail against said tactics.URL: https://www.youtube.com/watch?v=ikg2WYRwrOE"As people of color, voter suppression is a living and breathing issue in our neighborhoods and communities," Jones says. "We created this
PSA
to help people of color avoid these tactics in hopes of helping them better exercise the civil liberties afforded to us under our constitution as American citizens."Those who are seen in the
PSA
consist of Cedric The Entertainer, Meagan Good, Russell Simmons, Tisha Campbell-Martin, Chris Spencer, Logan Browning, Kendrick Sampson, Keisha Epps, Glynn Turman, Erica Campbell, DeVon Franklin and Dijon Talton.The well-known faces and entertainers of whom you saw many participate in the #OccupyCityHall movement in Los Angeles (July 17,) the #SomeDayIsToday Anti-Police brutality
PSA
(August 4) and the #PowerInAction march and rally at the CNN building in Los Angeles (October 1,) have been using their collective resources and platforms to amplify initiatives that invoke positive social and political change underneath their new organization AAJ. With Election Day less than a week away, AAJ thought it of the utmost importance to encourage their communities to show up and vote!"I vote to show that I give a damn," said legendary comedic actor Cedric The Entertainer. "To serve as an "elected" official is a privilege that must be earned by the people who put their confidence in you to speak on their behalf. Your vote let's them know you're watching and expect results. We the People must be heard!!! Use your Voice! VOTE!"A sentiment shared by iconic hip-hop mogul Russell Simmons, stated, "Not voting is an endorsement of the candidate that you didn't choose. The state of our nation is in your hands. Show up to the polls this November 8th!"And in the words from one of the AAJ co-founders, Eva Marcille, "Voting is not just our right, but our sacred franchise. I have never had to take literacy test at a voting booth or been turned away at a polling place, nor have I ever been told I couldn't vote because of the color of my skin. I've never experienced that because my right to vote is protected by the blood of our parents and grandparents. That's why I'm voting and that's why I want you to vote. Exercising our right to vote is what we owe."##ABOUT ARTISTIC ALLIANCE FOR JUSTICE An organization of artists and influencers that support the community through efforts that aim towards positive social and political change by utilizing our collective resources and individual platforms.