Comedians Kevin Hart and Chris Rock are in negotiations with Universal in making the comedy movie "Co-Parenting", with Rock directing. The movie will be about Hart, who is a stay-at-home dad who raises his kids while his while is a CEO and the money maker for the family. His wife decides to leave him, causing a bitter divorce and custody battle. All this is happening while Hart finds himself in an emotional turmoil. The new project is based on the original idea by Rock and Hart and will be produced by Will Packer and written by Yamara Taylor. Taylor is the writer behind ABC's Black-ish and Packer produced the movies Night School and Girls Trip. Packer will be producing for his production company, Wil Packer Production, and Rock for his, Chris Rock Enterprise. Hart and John Cheng will be producing for Hart's Hartbeat Productions. Hart starred in the comedy movie Night School with Tiffany Haddish, which released last month. Rock recently released his most recent stand-up special on Netflix back in February of this year (2018), and will be starring in FX's Fargo upcoming fourth season.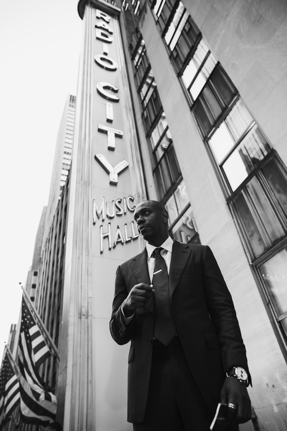 This week, legendary comedian Dave Chappelle returns to New York City's historic Radio City Music Hall, as he kicks off his LIVE FROM RADIO CITY Residency. It's been a banner year for Dave Chappelle—The Residency comes hot on the heels of two critically-acclaimed Netflix specials, a record-setting sell out at Las Vegas' Mandalay Bay Casino, and an unforgettable performance at Denver's Red Rocks Amphitheatre.  This August's Residency marks Chappelle's 30th anniversary in the world of stand-up comedy, which he'll be celebrating to the tune of sixteen stand-up shows. 
 During his Residency, Chappelle will combine his love of comedy with his appreciation of hip-hop as he shares the bill with some of today's best comedians and musicians. Special guest artists throughout the run include The Roots, Lil Wayne, Ice Cube, Common, Vince Staples, Big Boi Chris Rock, Jeff Ross, Arsenio Hall, Erykah Badu, Leslie Jones, Michael Che, Colin Jost, Chance The Rapper, Trevor Noah, Childish Gambino, Ms. Lauryn Hill, Solange, yasiin bey, Talib Kweli, Ali Wong, John Mayer, and Lil Jon. Some additional surprises are to be expected. See below for a full list of dates and confirmed guests.
 Tickets for the newly-announced shows with Solange and Leslie Jones, Michael Che, Colin Jost, and Special Guests go on sale today at 5pm EST. All other shows are on sale now. 
DATES & LINEUP
| | |
| --- | --- |
| August 1 | Dave Chappelle & The Roots feat. Special Guest Lil Wayne |
| August 2 | Dave Chappelle & The Roots feat. Special Guests Ice Cube, Common, Vince Staples |
| August 3 | Dave Chappelle & The Roots feat. Special Guest Big Boi |
| August 4 | Dave Chappelle & The Roots |
| August 5 | Dave Chappelle & Chris Rock feat. Special Guest Jeff Ross |
| August 6 | Dave Chappelle & Chris Rock feat. Special Guest Arsenio Hall |
| August 9 | Dave Chappelle & Erykah Badu |
| August 12 | Dave Chappelle Live feat. Leslie Jones, Michael Che, Colin Jost, and Special Guests* |
| August 15 | Dave Chappelle & Very Special Guest |
| August 17 | Dave Chappelle & Chance The Rapper |
| August 18 | Dave Chappelle & Trevor Noah |
| August 19 | Dave Chappelle & Childish Gambino |
| August 20 | Dave Chappelle & Ms. Lauryn Hill |
| August 22 | Dave Chappelle & Solange* |
| August 23 | Dave Chappelle & yasiin bey feat. Special Guest Talib Kweli |
| August 24 | Dave Chappelle Live feat. Ali Wong and Very Special Guest John Mayer, With DJ Set by Lil Jon |
* Just Announced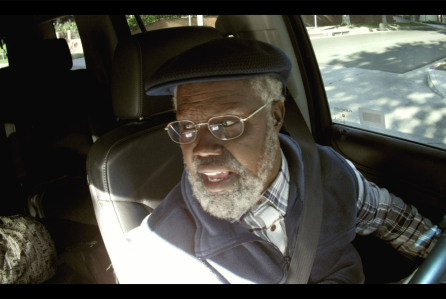 Laugh Out Loud, the comedy brand and multi-platform network founded by the world's top comedian Kevin Hart in partnership with global content leader Lionsgate, today announced that its streaming video service will launch on August 3rd featuring a slate of original scripted and unscripted comedy series, stand-up specials, licensed programming, and live broadcasts. Laugh Out Loud combines Hart's unparalleled social media savvy that earned him 100+ million followers with his vision for the future of comedy - social, mobile, multicultural, and seriously funny.
Hart handpicked the boldest comedic voices to create, produce and star in content exclusive to the service. These include digital superstar comedy talents GloZell, King Bach, Emmanuel Hudson, DC Young Fly, Draya Michelle, David So, Timothy DeLaGhetto and Anjelah Johnson (MADtv, viral sensation Bon Qui Qui) - among others - who have amassed tens of millions of fans across social media. The Laugh Out Loud service will also feature up and coming comedians curated by Hart through LOL showcases at events, including a partnership with the world's top comedy festival "Just for Laughs."
"Funny has no color or gender. With our friends at Lionsgate, we are creating a global network that gives a platform to the next generation of diverse comedians from all over the world, of all ethnicities, to tell their stories," says Kevin Hart. "Our culture of comedy is unfiltered and inclusive. Most importantly, we exist to make the world laugh."
"Kevin Hart is an extraordinary global talent, and we're proud to continue expanding our multi-faceted relationship into exciting new opportunities," said Lionsgate Chief Executive Officer Jon Feltheimer. "He is not only one of the biggest stars in the world but a great entrepreneur and an incredible brand. Together, we're building Laugh Out Loud into a compelling, content-rich value proposition for his millions of current fans - as well as new audiences worldwide."
"Kevin has become a dominant creative force in every entertainment initiative he has undertaken, from blockbuster films and television series to record-breaking world concert tours," said Laugh Out Loud President Jeff Clanagan. "With Lionsgate as our visionary studio partner, an incredible portfolio of premium content and an exciting array of fresh creative voices, Laugh Out Loud is positioned to super serve Kevin's global fan base in the digital, over-the-top world."
Leading into the August 3rd launch of the streaming video service, Hart is previewing a sneak peek of the content with his hidden camera series, "Kevin Hart: Lyft Legend." Sponsored by Lyft and featuring guests Trey Songz and Joel McHale, Hart transforms into elderly, over-sharing Lyft driver Donald Mac to see how far he can push the limits. The first episode debuts on Laugh Out Loud's Facebook, which already has over 4 million passionate followers, with future episodes running weekly exclusively on Laugh Out Loud's streaming service.
In addition to Kevin Hart: Lyft Legend, Laugh Out Loud programming highlights include:
Black Geo (Dormtainment) - Black Geo is a satirical investigative series into the origins of black culture through sketch comedy.
Campus Law (cast: GloZell, Wuz Good, Cynthia Luciette) - The scripted sitcom is based around three recent college graduates who decide to get jobs as security guards on their former campus.
Campus Law was greenlit by Hart at the Laugh Out Loud Presents: Just for Laughs Eat My Shorts pitch session during the 2016 JFL comedy festival.
Dead House (King Bach, Emmanuel Hudson, D.C Young Fly) - A scripted sitcom from one of the world's top digital comedians, Andrew Bachelor - aka King Bach. Living arrangements become interesting when a human joins the cast of a reality show where 4 zombies must live and work together in one house.
Def Comedy Jam: For the first time ever, all seven seasons of Def Comedy Jam will be available on streaming, exclusively on Laugh Out Loud. The digital debut of the series that was a driving force behind the rise of hip hop music music and comedy culture features legendary comedians Dave Chappelle, Chris Rock, Bernie Mac, Queen Latifah, Mike Epps and more.
Hotline Ad: A sequel to Brent Weinbach's "Gangster Party Line," Hotline Ad will feature various chat line skits with celebrity comedic appearances (Snoop).
Inglorious Pranksters - Stand-up comedian Jo Koy hosts this unscripted series that celebrates the Internet's best viral pranks. In each episode, three UGC pranks will be given the 'Hall of Fame' treatment and only one will be inducted into the 'Hall of Fame'.
Just For Laughs 2016 - 104 comics. 52 episodes. It's 15 minutes of original hilarity, brought to you from Just For Laughs, the largest international comedy festival in the world. This is the next generation of comedy's A-list. Showcases include Godfrey, Ronny Chieng, Finesse Mitchell.
The streaming video service is a key driver of the multi-platform Laugh Out Loud network, which produces custom content delivered daily across LOL's app, website and social media platforms. In addition to teaming with Facebook to premiere Lyft Legend, Laugh Out Loud and Hart have partnered with YouTube to create What the Fit?, an unscripted series exclusive to Laugh Out Loud's YouTube channel where Hart tries the most grueling and ridiculous trends in fitness alongside his celebrity friends and YouTube stars.
The Laugh Out Loud app will be available for free on iOS and Android on the August 3rd launch date. Users will also have the option to upgrade for $2.99 per month for an ad-free viewing experience and access to binge watch all episodes of current seasons. The Laugh Out Loud streaming video platform is powered by Vimeo's OTT technology. LaughOutLoud.com was designed and developed by Quantasy, LLC.
To learn more about Laugh Out Loud's comedians, content, and experiences, visit LaughOutLoud.com.
Radio Facts: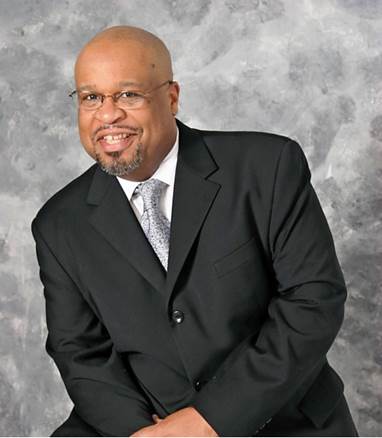 ASPiRE (@tvASPiRE) today announced the exclusive premiere of its new, original weekly "clean stand-up" comedy/reality series, "Laff Mobb's We Got Next" (#WeGotNext), hosted by "Star Maker," Co-Creator and Co-Executive Producer of "Def
Comedy
Jam"
Bob Sumner
. Filmed before live audiences at the El Portal Theater in North Hollywood, CA, "Laff Mobb's We Got Next"a delivers a new twist on stand-up, featuring over 32 fresh, funny African American
comedians
across eight hour-long episodes. Produced by
Laff Mobb
and New Wave Entertainment, "Laff Mobb's We Got Next" will premiere on Tuesday, February 18th at 10:00 p.m. EST. "Laff Mobb's We Got Next" is an entertaining hour where reality meets clean comedy via performances and profiles of the next generation of great African American comics. The weekly series will take viewers into the "Clean
Comedy
Lab" casting room of
Bob Sumner
(co-creator/co-executive producer of HBO's "Def
Comedy
Jam" with Russell Simmons) as he sets out to answer the question, "Who's next?" Off stage and in the Lab with Sumner, celebrity casting assistants "The Turn-Up King" Red Grant (First Sunday, "Laugh Out Loud
Comedy
Festival") and "Boss Lady Be" Brély Evans (Sparkle, "Being Mary Jane"), along with "Bob's Right Hand Man" Carlos Koustas will help Sumner debate which of the 32
comedians
is ready to be in the spotlight on stage. When selected, DJ Mike Smoove introduces each comic to the stage. No differently than the NBA draft, viewers will see clips and Sumner's interviews with the
comedians
talking about why doing clean comedy is so important and how it affects their lives. "We are proud to partner with
Laff Mobb
and New Wave Entertainment to identify and spotlight a new generation of clean Black comics," said Paul Butler, general manager, ASPIRE. "Beginning February 18th, over 32 fresh, funny and up-and-coming
comedians
will be introduced to ASPiRE viewers over eight weeks. We expect 'Star Maker'
Bob Sumner
and producer Arthur Spivak will take "Laff Mobb's We Got Next" to the next level while entertaining and keeping ASPiRE viewers laughing each week. " "After helping to discover stars such as Bernie Mac, Dave Chapelle, Chris Tucker, Bill Bellamy, Cedric The Entertainer, Mike Epps, Mo'Nique and others, I'm stepping in front of the cameras for the first time to help bring the 'Next' generation of
comedians
to the world," said "Star Maker," Co-Creator and Co-Executive Producer of "Def
Comedy
Jam"
Bob Sumner
. "I can't wait for ASPiRE viewers to meet and laugh with these 32 fresh, talented and funny men and women." "Laff Mobb's We Got Next" promises to deliver a game-changing comedic experience at a time when clean Black comedy is poised to fill the void of young Black
comedians
on television in the groundbreaking mode of Flip Wilson, Bill Cosby and Sinbad to name a few. Finally…clean, wholesome, positive and most of all funny comedy that the whole family can enjoy!
Radio Facts: Radio Facts: COMEDY CENTRAL has opened its vault to give fans the ultimate in stand-up comedy binge viewing. The #1 brand in...