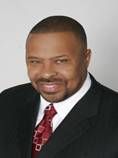 In recognition of 30 Years in Radio, Majic 107.5 / 97.5's "Si Man Baby" will be roasted by colleagues, comedians and friends Sunday January 30, 2011 6p at Uptown Comedy Corner.
Born and raised in Eatonville , GA , Si Man has had a hand in radio most of his life.   His love for music led him to open a nightclub called Rumerz in Atlanta while he was in his early twenties.   He eventually closed the club and continued the journey and worked his way through the ranks of TV and Radio and eventually landed on top with Atlanta 's Classic Soul 102.5.   Currently he holds down the 7p-12midnight airshift with Majic 107.5 / 97.5.
Majic 107.5 / 97.5 Program Director Derek Harper said: "After thirty-years in the radio entertainment industry, we're giving this legendary on air host the celebrity roasting he deserves!"
Comedian Don DC Curry and friends along with other local celebrities and dignitaries will be on hand to participate in the roast.   Other local radio air personalities have also been invited.
There will be 107 tickets available for purchase at $10 each with partial proceeds going to Si Man's charity of choice the March of Dimes.   Tickets will also be given away on air to loyal listeners.
Log on to www.majicatl.com for updated information.
EVENT DETAILS
Sunday January 30, 2011
Uptown Comedy Corner
800 Marietta Street NW
Atlanta, GA 30318