Black Radio DJs helmed what was once known as the bullhorn and the newspaper for the black community.
Black Radio DJs were not just people who played records but they rallied the community in times of need, hosted concerts and fed the hungry on holidays. They were into the music and they made sure the audience was into it too. Times have drastically changed.
Black radio has become "Hip-Hop and R&B" radio. Jocks are more entertainers now and the community gets all of its news and information on social media and online. Here we listed some of the most important vintage Black jocks to the radio industry legacy. They not only performed well on their air they performed well as community leaders.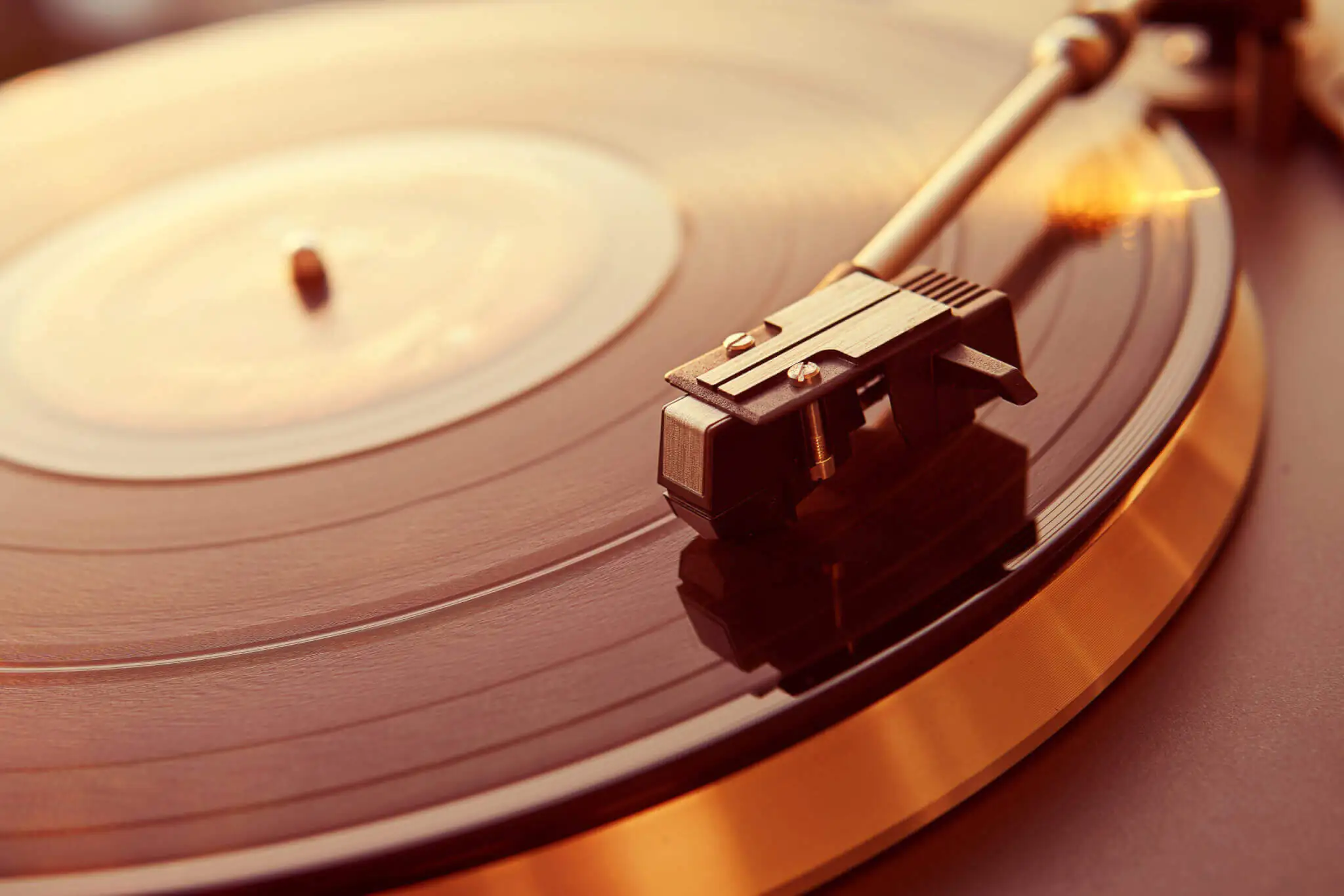 WOW, NOBODY guessed who these people are. These are some of the most famous black Radio DJs on the planet. Well here it is, this is who they are…
Martha Jean the Queen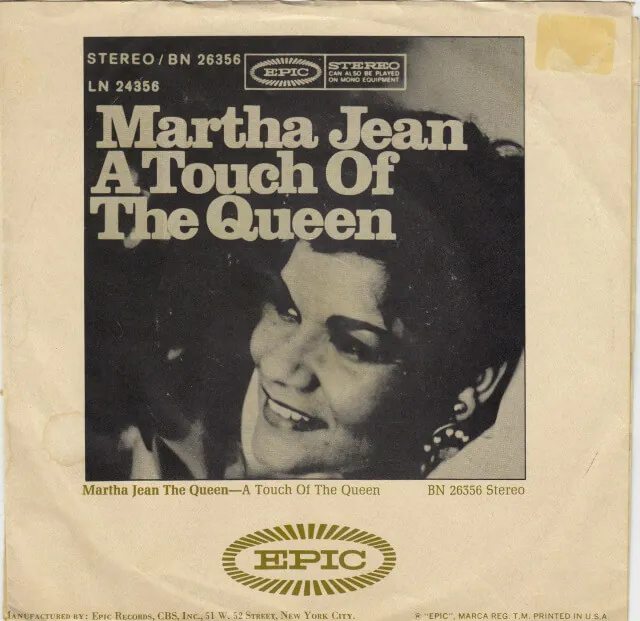 Martha Jean "The Queen" Steinberg (September 9, 1930 – January 29, 2000) was an influential African-American radio broadcaster and later was also the pastor of her own church.
She was born Martha Jean Jones in Memphis, Tennessee. Her first radio job was on Memphis' WDIA starting in 1954. There, she was one of the first female disc Radio DJeys in the United States, with a program that included the latest R&B hits along with the typical "household hints" programming that was de rigueur at the time for female radio personalities.
In 1963 she moved to Detroit, Michigan, where she was heard on WCHB-AM and then throughout the late 1960s and 1970s on WJLB. During her time at WJLB, she led the station's on-air staff in protest of the fact that the station at the time had no African-American employees outside of the air staff.
In 1980, WJLB converted from AM to the FM dial (where it remains to this day), and Steinberg's show was dropped in the process. The former WJLB-AM became WMZK with an ethnic format. In 1982, Steinberg purchased WMZK-AM and changed the call letters to WQBH in order to offer more gospel music-oriented programming. Steinberg remained on the air at WQBH (1400 on the AM dial) until her death. WQBH is now WDTK.
She had a cameo role as a television show host in the 1973 film Detroit 9000. She is buried in Detroit's Elmwood Cemetery. Click "next" below each person.

Herb Kent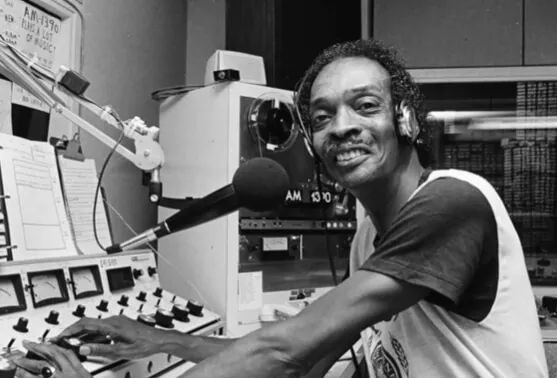 Herb Kent (October 5, 1928 – October 22, 2016)
Herb Kent was a high school student on Chicago's South Side when he began his radio career hosting a classical music program for WBEZ/Chicago. In the late 1940s, Kent divided his time between playing records at WGRY/Gary and acting in radio dramas for Chicago's NBC affiliate, WMAQ.
In 1952, Kent left WMAQ for WGES, Chicago's largest black-oriented station. Here he worked with and learned from African-American radio pioneers Sam Evans and Al Benson. From 1955 to 1960, Kent was heard on WBEE/Chicago, where he developed a show devoted to a format he called "dusty records."
Ken worked at WJOB/Hammond and WHFC/Chicago until 1962, when he joined WVON/Chicago. During his eight years at WVON, Kent established a huge following in the city's growing African-American community. He was an active participant in the Civil Rights movement and devoted 15 minutes of every show to his "Stay in the Schools" campaign.
Known as "The Cool Gent," Kent has served as an inspiration to a number of aspiring African-American broadcasters. Since 1988, Kent has been part of WVAZ/Chicago, where he currently hosts the Saturday Morning Wake-Up Club.
Herb Kent was inducted into the Radio Hall of Fame in 1995. Source
Number 3 – Radio DJo Henderson
Douglas "Radio DJo" Henderson (March 8, 1918, Baltimore -July 15, 2000) was an American radio deejay.
Henderson began his broadcast career in 1952 at Baltimore station WSID, and in 1953 began broadcasting in Philadelphia on WHAT.[2] He hosted a show called "Rocket Ship" out of New York radio stations WOV and WADO from 1954 to 1964, which was an early conduit for rock & roll.
He was known for a distinctive style of rhythmic patter in his radio voice, which he had learned from a Baltimore deejay, Maurice "Hot Rod" Hulbert. Henderson continued on the stations WDAS and WHAT until 1974, deejaying in Philadelphia and New York as well as hosting concerts in both cities and a TV music program in New York.
In addition to Philadelphia, New York, and Baltimore, Henderson was also broadcast on stations in St. Louis, Detroit, Miami, and Boston.
In 1978, Henderson made an unsuccessful bid for a seat in the United States House of Representatives in Pennsylvania's 2nd congressional district.
He also made some early rap records, recording 12″ singles for Philadelphia International and Sugar Hill Records. He continued deejaying on oldies stations into the 1990s.
The Broadcast Pioneers of Philadelphia inducted Henderson into their Hall of Fame in 2004.
Dr. Daddio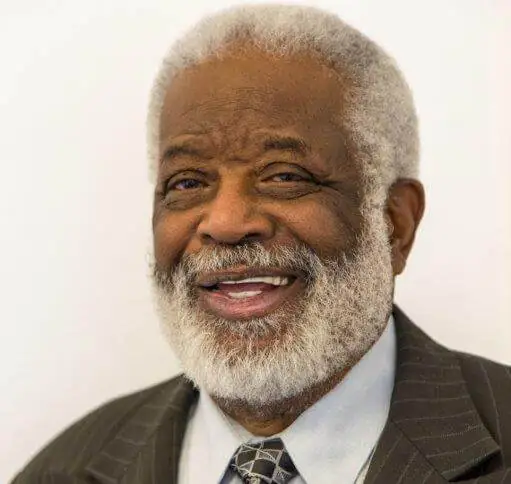 Dr. Daddio is absolutely one of the industry people and a legend that I truly respect. When I worked at KDKO in the early 90s a lot of people that came into contact with him were terrified by his presence and honesty. He is a big man with a booming voice, very intimidating yet often justified in his frustrations and I have never seen a black man more dedicated to the community than him.
I would often laugh at how people reacted to Daddio as I have always connected to people who thought outside the box and I would sit in his office and talk to him from time to time about life, radio and the industry. I was not intimidated by him.
He gave me some of the best advice that I still try to follow today. He stated: "Son, look at life as a race and never take the time to see what the people are doing on either side of you because you lose time, focus on the finish line."
He was the first black male entrepreneur I had ever known personally who was never too busy to give back to younger people and I took advantage of it. I left that station and a few years later started Radio Facts.
Dr. Daddio is truly the reason I have my own business today. To my knowledge, he sold KDKO in the early 2000s and he was called back to do a talk show.
I'm not sure if he is still at the station. Daddio's legacy was as the owner of KDKO in Denver the ONLY black radio station (I believe STILL to this day, there are currently no black stations in Denver)
Number 5 – Jack "The Rapper" Gibson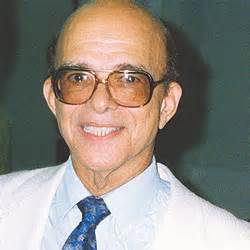 I feel incredibly honored that I have been able to meet so many legends during my radio career and Jack is one of them. I had my mother draw a picture of him when his wife Sadie passed and everyone felt horrible for Jack that year at the conference. I learned a lot from Jack the Rapper about business, from a distance.
You never and I mean NEVER got a chance to talk to him, whenever he appeared at the conference he was swarmed with people trying to talk to him. I saw him one day on the elevator by himself at one of the Jack the Rappers and he said: "You're Kevin Ross the PD at KDKO right?" I could not believe this legend knew who I was.. but he did.
Early on my career in the mid 80s, I could not afford to pay for admission to get into Jack the Rapper so me and a few friends would sneak in at the airport in Atlanta.
It was PURE magic in those days, music blaring from every suite on every floor and people partying hard with the music stars. So many celebrities and radio people, I knew I would work in the industry back then.
There was a HUGE shift in the industry when rap kicked in, in the early 90s and it was terribly unfortunate to see how it affected the conference.
Against the industry's wishes, Jack had opened up the event to too many outsiders who didn't understand the politics of the industry and thought it was a Rap conference, hence Jack the RAPPER, even the reporter in this video thought it was a rap conference and the event was being re-branded and things drastically changed.
There were fights and hotels were destroyed and by the next year, the conference went from thousands of attendees to about a hundred. Ironically, the industry did not want to be around rappers and rap music.
I went to one of the last ones and it was very dismal to see what it had become in such a short time, even the rappers stopped coming because there were no industry people there. Nevertheless, Gibson's conference is STILL being talked about today almost 20 years after the last one took place and many years since his death.
Many younger industry people are under the impression the conference started in the early 90s, not so, the conference drastically CHANGED and ENDED in the early 90s.
The 8os were certainly the heyday of Jack the Rapper and I would venture to say it may have even started before then, I'm not sure. I've been to all the industry conferences and without question, Jack the Rapper was the best one of ALL.
Unfortunately, there are no conferences today for urban radio people. His contributions to urban radio are absolutely undeniable. This video was of one of the last conferences done in Orlando, FL. the news story probably hurt the event even more from its days of being a private industry event. Too bad there is no video of the 80s Jack the Rapper on line. See vid below…
Jack the Rapper (Jack Gibson) helped open the first African-American-owned radio station in the United States, WERD in Atlanta, Georgia, in 1949. Gibson learned about radio while working as a gofer for deejay Al Benson in Chicago.
He learned even more while at WERD, where he discovered that a white disc Radio DJey received twice the amount of payola (in the form of "consulting fees") from record labels that he got. After all, he was told, he was black and attracted black listeners, whereas the white deejay drew both black and white listeners.
From Atlanta, Gibson moved on to Louisville, Kentucky, where he called himself Radio DJey Jack and wore Radio DJey silks as a play on the name of his chosen profession.
Later he became Jack the Rapper, a nickname he maintained through several stations and into his own business as the publisher of Jack the Rapper, a radio industry publication, and as a producer of radio and music business conferences.
Number 6 – Nat Williams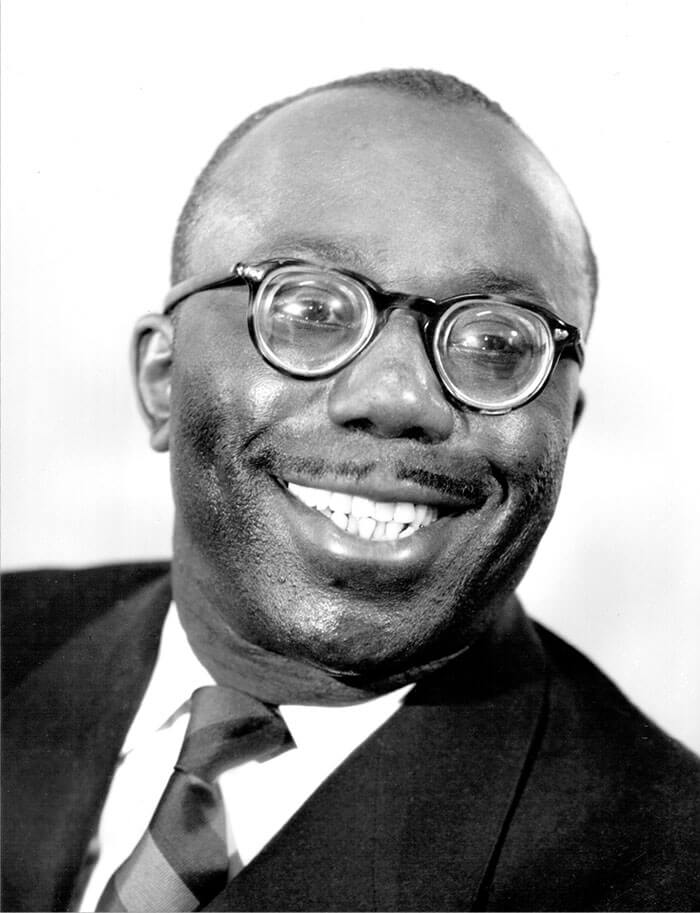 Nat was a history teacher and the first black radio DJ at WDIA in Memphis.
Nat didn't stray far from there. After getting his bachelor's and master's degrees in Nashville at schools for African-Americans, he returned to Memphis and in 1930 took a teaching job at Booker T. Washington High School in South Memphis.
There, he brought history and social studies to life, but he also brought life to the school's extracurricular program: he edited the school paper, trained the pep squad, and assisted with senior speeches. He taught there for more than four decades and could brag about the number of his students who went on to serve in the state legislature.
One, Judge Benjamin Hooks, became the national chairman of the NAACP. The Memphis Board of Education did not provide equal monies for their black schools, so fundraising was a vital component at Booker T. High School.
Williams transformed the school's talent show, a modest money-maker known as the Booker T. Washington Ballet, into a star-studded production that outgrew the high school and had to move to the Ellis Auditorium downtown; some years it ran for three nights. Under his direction, the program shifted from the more formal ballet (though it always retained that name) to include popular entertainment like song, comedy, and tap routines.
The show increased not only the school's coffers but also its enrollment, with students transferring to Booker T. for the opportunity to participate in the Ballet. Nat's goals were more than just fundraising. Memphis's African-American high schools had been three-year programs, and he helped solidify the fourth year, allowing students a smoother transition to, and more incentive for, college studies. Source
Nat D. Williams Remembered from Memphis Music Hall of Fame on Vimeo.
Number 7 (name the woman) – Zilla Mays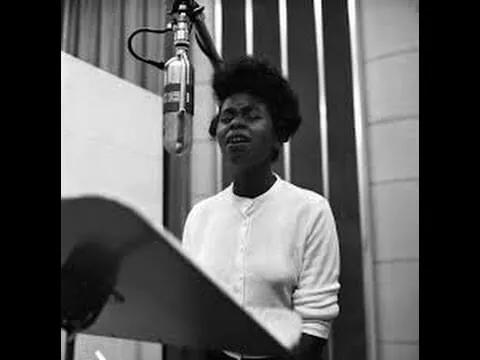 When I arrived in Atlanta, which was a VERY different place in the early 80s, it was damn near RIGHT after Wayne Williams was arrested. Coming from Buffalo, New York, I was stunned to see black people working, smiling and being positive about life.
This was something I was not used to growing on the harsh East Side of Buffalo. The late black radio dj Keith Pollard "The Discotizer" was dating a girl I knew in the neighborhood in Buffalo and it was shortly before he got hired to work at WAOK in Atlanta.
Keith was a HUGE star in Buffalo and now Atlanta and it was the last of the DJ heyday where you could be on the air and make money. Honestly, I really think DJs from the 60s through the early 80s made more than many DJs do today.
Then the radio consultants came along and took a lot of the air out of urban radio. Keith would do a remote DAILY at a club on West Peachtree called the San Sousi (sp) I had some of the best times of my young life there meeting friends and getting drunk off their happy hour specials after work every day.
I did an internship at WAOK and I worked for Keith. There was another Radio DJ there named Zilla Mays who was one of the best female Radio DJs I had ever heard.
She had an incredibly NATURAL and sexy delivery that was very Nancy Wilson-ish. There is nothing worse, by the way than a woman TRYING to be sexy on the air, it doesn't work. At any rate, I would hear Zilla every day and then I met her once.
She was an older lady and you could tell she had lived her life and had stories to tell, this picture is a great illustration of the lady I thought she was when she was younger. I had no idea she had such an incredible legacy.
As I have stated many times, Radio DJs today and even during MY generation will never know the freedom DJs had back then, that's why I got into radio to BE Steve Harvey not to board op his show (lol). Zilla spoke to me and we had a bit of small talk but years later, after she passed, another great female Radio DJ Carol Blackmon told me about Zilla's history.
She was a singer AND a radio DJ known as the Mystery Lady. She had been on many popular labels back then like Brunswick and Decca but I'm not sure if she had any hits. I desperately wish I had audio of her on the air but I did find one of her songs. She died in 1995.
Source: The Dream Girl : Zilla Mays ©2008JCMarion
Zilla Florine Mays was born in the Atlanta, Georgia area. During her early years, as so many other R & B singers, she got her start singing in her church. By her teens, she moved into the secular music area and sang with a band led by her brother Roy called the Roy Mays All Stars. Later she would be the upfront lead singer for another band led by her brother called the Willie Mays Blues Caravan.
In December of 1950, Savoy Records of Newark, New Jersey, announces the signing of Atlanta blues singer Zilla Mays to a recording contract. In January of 1951 she did a session for Savoy with the combo of Fats Jackson. They recorded four songs – "Nightshift Blues", "Come Back To Me", "Right Now", and "You Just Don't Care". Unfortunately for Mays, none of these songs were ever released by Savoy.
In November of 1952 Coral Records released "I'll Keep Singing My Song" and "Pick-A-Dilly" on # 65102. In October of 1953 Zilla signs on with Mercury Records. The next month "If You Were On The Other Side" and "Thank You, Thank You " recorded with the John Peek Blues Caravan is released on Mercury # 70253. In February of 1954 Mercury releases "Seems Like You Just Don't Care" and "Take Your Time" on # 70313.
She also records the song "Don't Take My Good Love Away" for Mercury Records. During the year Zilla had her own radio show on Atlanta's WAOK. She was known as "The Mystery Lady". By the early summer Zilla Mays has changed again – this time to the Brunswick Records label. She records an old Savoy number "Night Shift Blues" and "Why Do You Cry" on # 84031. The label lists her as Zilla Mays & Her Boy Friends with the John Peek Blues Caravan.
In July of 1955 Zilla Mays has been signed to RCA's Groove subsidiary. At this time she revealed her identity on her Mystery Lady radio show and became known as "The Dream Girl. She frequently joined Atlanta pianist Piano Red on the radio at station WAOK. In November Groove releases two tunes originally done at the 1951 Savoy sessions – "Right Now" and "Come Back To Me" on Groove # 0127.
In October of 1956 Zilla Mays moves on again and is signed to Atlantic's pop-oriented Atco label. Evidently nothing became of that signing and there is little information of any sessions recorded by Mays for that label.
In the late 1950s, black radio dj Zilla Mays continued her radio career in Atlanta and moved back toward the music of her youth, that of the Black church. In 1961, Checker Records in Chicago released Zilla Mays two-part recording of "Prayers For Jackie" on # 973.
Also in that year Zilla Mays recorded an album for the NRC label called "The Men I Love And The Songs They Sing". Into the 1970's Zilla Mays continued to be an influence in the Atlanta area with her work with WAOK and the station's in-person gospel music shows, and with a local Baptist Church in that city.
She also went forth with her sometimes musical partnership with Piano Red helping him put together an LP in the late sixties. At the end of the decade of the seventies, WAOK radio felt it was time to change its format and presented the Atlanta area with a gospel music format. Zilla Mays continued on, once again in her musical element for a number of years.
The public recognition of her life and work came with her Pioneer Award from the NAACP in 1986. She spent close to four decades on Atlanta radio with WAOK, and her voice and personality were stilled when she passed away in September of 1995.
Ziila Mays R & B music appears in compilation albums such as those from Ace (UK) and a four disc Mercury R & B retrospective from the late forties and early fifties.
Paul "Fatdaddy" Johnson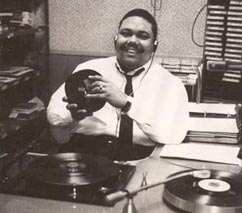 During the 1960s, Baltimoreans anywhere near a radio at 6 a.m. were summoned from their slumbers by the deep ringing of a gong followed by a chorus "like the one that accompanied Richard Burton as he walked the last mile in "The Robe," according to the Sunday Sun Magazine.
With the stage set, an organ flared up, sounding for all the world as if it were providing the musical background for Bela Lugosi's grand entrance down a staircase in "Dracula," or any other RKO horror movie of the 1930s.
And then came the voice of Paul "Fat Daddy" Johnson, the "300-pound King of Soul," with its rhythmic incantations and machine-gun-like soul jive. His voice and delivery have been described as "precise and sonorous" yet "high-pitched and pressurized." His outrageous monologues rolled forth with a "gospel-like fervor."
"Hear me now," he'd hiss into the mike. "Up from the very soul of breathing. Up from the orange crates. From the ghetto through the suburban areas comes your leader of rhythm and blues, the expected one – Fat Daddy, the soul boss with the hot sauce.
Built for comfort, not for speed. Everyone loves a fat man! The Fat Daddy show is guaranteed to satisfy momma. I'm gonna go way out on a limb on this one, Baltimore. Fat poppa, show stoppa."
Ringing bells gave way to several pulses of the organ followed by the recorded voice of a young girl saying, "Lay it on me, Fat Daddy, lay it on me."
"Fat Daddy, your king, and I've got soul for you. This is for all the foxes wakin' up this morning. Here's a soul kiss for ya, mmmmmmmmh! From the lips of the high priest, from the depth of a fat man's soul…"
Born in 1938, Baltimore native Paul Johnson was raised near Pennsylvania Avenue, graduated from Douglass High School, where he was sports editor of the school paper, and later received a bachelor's degree in journalism and communications from the University of Maryland, College Park.
While in college, he began working as a disc Radio DJey at the new Albert Ballroom in the 1200 block of Pennsylvania Ave. and the Royal Theater and was influenced by the flamboyant style of another local deejay, Kelson "Chop Chop" Fisher.
After working briefly at a Danville, Va., radio station, Fat Daddy returned to Baltimore, subsequently working for radio stations WSID, WITH, and finally WINN.
Standing like a general before a battle, Fat Daddy stood before a studio console where his show took to the airwaves, somehow arising out of an organized chaos of records, commercials and his endless patter. Here's how the Sun Magazine described the scene in a story in 1966:
"Fat Daddy bobbing rhythmically in a constant wash of sound from the speaker on the wall is manipulating this equipment with a great deal of flair, snapping cartridges into the tapecasters, slapping 45's on the turntables, delivering finger-jabbing commercials, fiddling with a row of dials, answering the telephone, calling up for the weather report, stringing it all together with this supersonic, rhyming delivery and all the while maintaining a running conversation with whomever happens to be in the room."
Fat Daddy and his music were popular with African-Americans but also found a wide audience among whites.
"I programmed my show for the Negro originally," he said in the magazine article. "Rhythm and blues used to be race music. But Fat Daddy has become such a large character with everybody that now I program for white and black both. Music brings people closer together."
In 1971, Fat Daddy left Baltimore to do national promotions for record companies, working for Motown, Atlantic, and Capitol Records. He was 40 when he died in Los Angeles in 1978. Esquire, Cashbox, and Billboard have acclaimed him as one of the top five R&B disc Radio DJeys in America, while Record World magazine called him simply the No. 1 soul man in the nation. Source