A New DEAL License: SACEM, Universal Music Publishing International and SoundCloud Strike New European Deal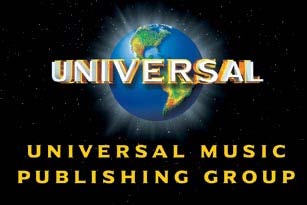 PARIS, France (2 June 2016) – SACEM (France's Society of Authors, Composers and Publishers of Music), Universal Music Publishing International (UMPI) and SoundCloud, the world's largest music and audio platform with 175 million monthly users, have reached an agreement to bring SACEM'S repertoire, and UMPI's Anglo-American repertoire to SoundCloud. The new agreement covers 33 territories, and brings SACEM's members and UMPI's Anglo-American catalogue to SoundCloud's ad-supported platform, as well as its new consumer subscription service – SoundCloud Go.
The pan-European agreement, concluded prior to the launch of SoundCloud Go in the UK, Ireland and France, was jointly signed by SACEM and UMPI under their Direct European Administration and Licensing (DEAL) initiative — a pan-European licensing joint venture which works as a one-stop for UMPI and SACEM repertoire in the region.
The new deal ensures authors, composers and publishers receive fair remuneration for the use of their works on SoundCloud's platform. Jean-Noël Tronc, CEO of SACEM: "This first agreement with SoundCloud that we have signed before SoundCloud's launch of a new French consumer subscription service, demonstrates SACEM's commitment to be highly reactive and to provide the proper remuneration of the creators in the digital environment. We are proud to further develop DEAL, our strategic partnership with UMPI.
This agreement now allows authors, composers and publishers a better exposure of their works in all type of music. "Jody Gerson, Chairman and CEO, Universal Music Publishing Group: "Universal Music Publishing International is delighted to have worked with our partner SACEM to conclude this deal, which makes our music widely accessible to European consumers and allows for our songwriters to be properly compensated through SoundCloud's platform. It is another example of our commitment to facilitate licensing while protecting the rights of our songwriters and delivering the greatest value."
Alex Ljung, Founder & Chief Executive Officer, SoundCloud: "We're thrilled to have reached yet another agreement that will allow us to further our mission to strengthen and grow our unique community of more than 12 million creators – established and emerging – heard each month on SoundCloud. Our agreement with SACEM and UMPI, which we can add to a growing number of significant arrangements we have completed, allows us to continue to create a place where all creativity can live, while simultaneously ensuring rightsholders' work is rewarded and respected."
About Sacem: The Society of Authors, Composers and Publishers of Music (Sacem) aims to represent and defend its members' interests in view of promoting musical creation in all its forms (from contemporary music to jazz, rap, hip-hop, French chanson, film music, music for video, etc.) along with other repertoires (humour, poetry, dubbing-subtitling, etc). Its key mission is to collect royalties and distribute them to authors, composers and publishers whose works are disseminated or reproduced.
A private organisation, Sacem is a non-profit entity managed by creators and publishers of music elected to its Board of Directors. It has 157,270 members, including 19,100 creators from outside France (4,080 new members in 2015) and represents over 100 million works from the global repertoire. In 2015, Sacem distributed royalties to 293,000 authors, composers and publishers worldwide for 2 million works.
About Universal Music Publishing International (UMPI):Universal Music Publishing International (UMPI) is part of the Universal Music Publishing Group (UMPG), a leading global music publisher with 43 offices in 36 countries. UMPG represents music in every genre from some of the world's most important songwriters and catalogs.
These include ABBA, Adele, A Great Big World, Jhené Aiko, Alabama Shakes, Axwell & Ingrosso, Bastille, Beach Boys, Beastie Boys, Irving Berlin, Leonard Bernstein, Jeff Bhasker, Justin Bieber, Chris Brown, Mariah Carey, Michael Chabon, The Clash, Coldplay, J.Cole, Elvis Costello, Miley Cyrus, Jason Derulo, Alexandre Desplat, Neil Diamond, Disclosure, Danny Elfman, Eminem, Gloria and Emilio Estefan, Florence + the Machine, Future, Martin Garrix, Ariana Grande, Al Green, Haim, Halsey, Emile Haynie, Jimi Hendrix, Kacy Hill, Sam Hunt, Imagine Dragons, Demi Lovato, Carly Rae Jepsen, Billy Joel, Elton John/Bernie Taupin, Tobias Jesso Jr., Joe Jonas, Nick Jonas, the Mamas and Papas, Pearl Jam, Post Malone, Maroon 5, Shawn Mendes, Miguel, Nicki Minaj, Mumford & Sons, Jimmy Napes, R. City, Randy Newman, New Order, Ne-Yo, Steve Perry, Otis Redding, Raury, R.E.M., Carole Bayer Sager, Gustavo Santaolalla, Sex Pistols, Paul Simon, Britney Spears, Stax (East Memphis Music), Swedish House Mafia, Justin Timberlake, U2, Keith Urban, Diane Warren, Andrew Lloyd Webber and many more.
About SoundCloud:
SoundCloud, launched in 2008 by Alexander Ljung and Eric Wahlforss, lets people discover and enjoy the largest selection of music from the world's most diverse creator community. This is made possible by an open platform that directly connects creators and their fans across the globe. Sound creators can use the platform to instantly record, upload and share sounds across the internet, as well as receive detailed stats and feedback from the SoundCloud community. For more information, go to: (https://soundcloud.com/).