Radio Facts: Radio Facts: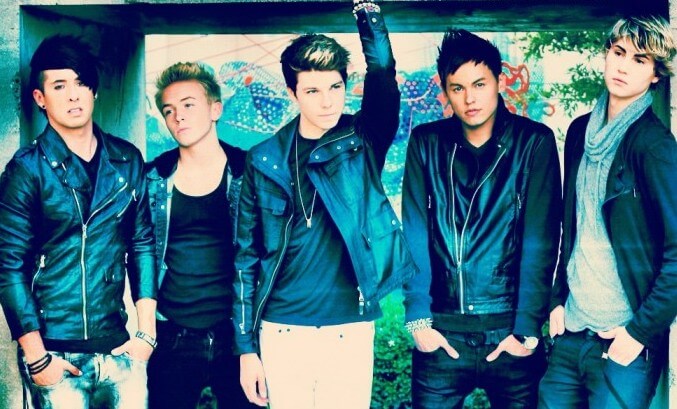 Music Choice, the #1 free video on demand music provider, is kicking off a new pilot program today called "Hit Or Miss." The pilot program is an amazing opportunity for new artists with dedicated fan bases to win a slot on Music Choice On Demand, which would make their music video available on cable television to Music Choice's 54 million VOD subscribed households.After Romeo's music video for "LOL (Love On Lock)" will be available on Music Choice On Demand from July 14-27, 2014 for its two-week trial run.
The first band to participate in the pilot program is the independent group After Romeo, who actually inspired the pilot program. Their fans have been actively engaging on Music Choice's social media to get the band's video "LOL (Love On Lock)" on television. After Romeo is an American Pop group formed around the basis of lifelong friendships and trust. They are currently headlining The Bully Proof Tour in partnership with Westfield and Simon Malls. The yearlong tour has already visited over 200 schools, twenty malls, and a live audience of over 400,000 teens across the country. Blake English and TC Carter began creating childhood memories in Georgia, training together for their future big-break, while Jayk Purdy and Drew Ryan Scott sang in an acapella group throughout the inner city of Las Vegas. Drew Ryan Scott discovered Devin Fox at a speaking engagement and they kept in contact until finally meeting face to face in Los Angeles.
The "Hit Or Miss" pilot program will make an artist's music video available for a two-week trial run. During that time, Music Choice and the artist themselves will engage with fans to drive them to watch the video on Music Choice On Demand. Each view essentially counts as a "vote" to keep the video available On Demand. The video's performance will be evaluated at the end of a two-week period; videos which earn significant engagement from their fans will remain available on Music Choice On Demand after that point.
"The 'Hit or Miss' trial program is just the type of challenge our fans love" states After Romeo's manager, Jonnie Forster. "This is an exciting time. Our fans ("Bromeos & Juliets") are our PR department, our marketing department, our everything. What better recognition of their commitment and voice than to have Music Choice create a new program inspired by their passion for After Romeo."