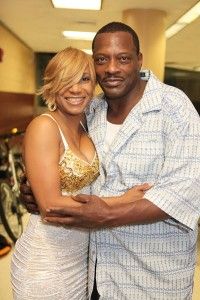 many things took place behind the scenes of so many R&B groups. While it's absolutely no secret that Alexander O'Neal has had a severe drug problem for years, for example, two things became evident to me after watching this episode: The drugs have taken a HUGE toll on him and Alex admits that it was HE who admitted he had a drug problem in the hopes of helping others. Unfortunately for him, nobody told him it helps if you get OFF drugs before you admit you have had a problem with them in the past. His own campaign backfired on him and the revelation and the addiction followed him over the years to the point that Jam and Lewis refused to work with him because he could not get clean. Throughout the show he appears to be gasping for air and I seriously thought he might pass out… but he was in great spirits.
Alexander goes on to talk about being fired early in his career by Prince and he states he thinks the reason is, and I have to admit there might be some validity to it, because he was too black (dark) to front The Time. He goes on to talk about how Jimmy Jam and Terry Lewis, also dark skinned, were canned as well, which in all honesty was the greatest favor Prince could have done for all of them as Alex ended up working with Jam and Lewis creating some of his biggest hits. Alex was signed to Tabu records, the same label that hosted The SOS Band another group Jam and Lewis produced monster hits for.
While not covered in this episode, it was rumored Prince fired Jimmy Jam and Terry Lewis from the Time after they missed a plane to Minneapolis from Atlanta for rehearsal because they were working with the SOS Band (or another story I have heard is they missed a show in NY for the same reason). Could Prince REALLY have issues with dark skinned people? I pondered this then I got back to the show.
Alex states there were many times he felt he didn't get the credit that he deserved as a singer and while it's true that he is a phenomenal singer, it appears he was very quirky on stage, unlike singers like Luther, Teddy and Peabo who performed with a seriousness, a lot of Alex's songs, while hits, were not suited and/or performed to be taken seriously it seemed. "Innocent," "Fake" and "Criticize" were all done with a bit of humor. This is not to say he didn't have notable songs: "If you Were Here Tonight" and his Christmas song "My Gift to You" were exceptional. Had he had more songs like that in his repertoire, he may have been given more accolades like many other leading male singers. There is a lot more to this story but I will let you watch it to get the rest.
Cherrelle, to my surprise is from Beverly Hills, CA and grew up in a big house. I was FLOORED when that was revealed, I thought she was from a Detroit hood. How can a woman who grew up in that environment have so much soul? That's the question of the week. When Alex and Cherrelle got together it was indeed like the Marvin Gaye and Tami Terrell of the 80s and 90s. I was not a big fan of their monster hit "Saturday Love" and had to laugh when she admitted she also didn't like the song when she first heard it. Nobody can forget that hook. There isn't much coverage of her and Alex together in the episode but they express a lot of love for each other and state they will do an album of duets soon. That would be great. Cherrelle talks about the love of her life in the show who was decapitated after a motorcycle accident. She states she is still not over the loss many years later. Her daughter Martinique, who I believe might be the offspring of her relationship with her late boyfriend, I don't believe it was referenced, was born on a cruise ship to almost tragic circumstances. I will let you watch to get the rest of the story. Alexander O'Neal and Cherrelle airs June 20 on TV One, check local listings for show times… Enjoy..
Kev Ross/Editor
RadioFacts