Superstar singer-songwriter/ actor/ director/ model/ dancer/ choreographer and auteur Teyana Taylor today releases "Lose Each Other," her latest self-directed video from her #1 R&B set THE ALBUM. The visually stunning new video features a special appearance from the legendary Elton John.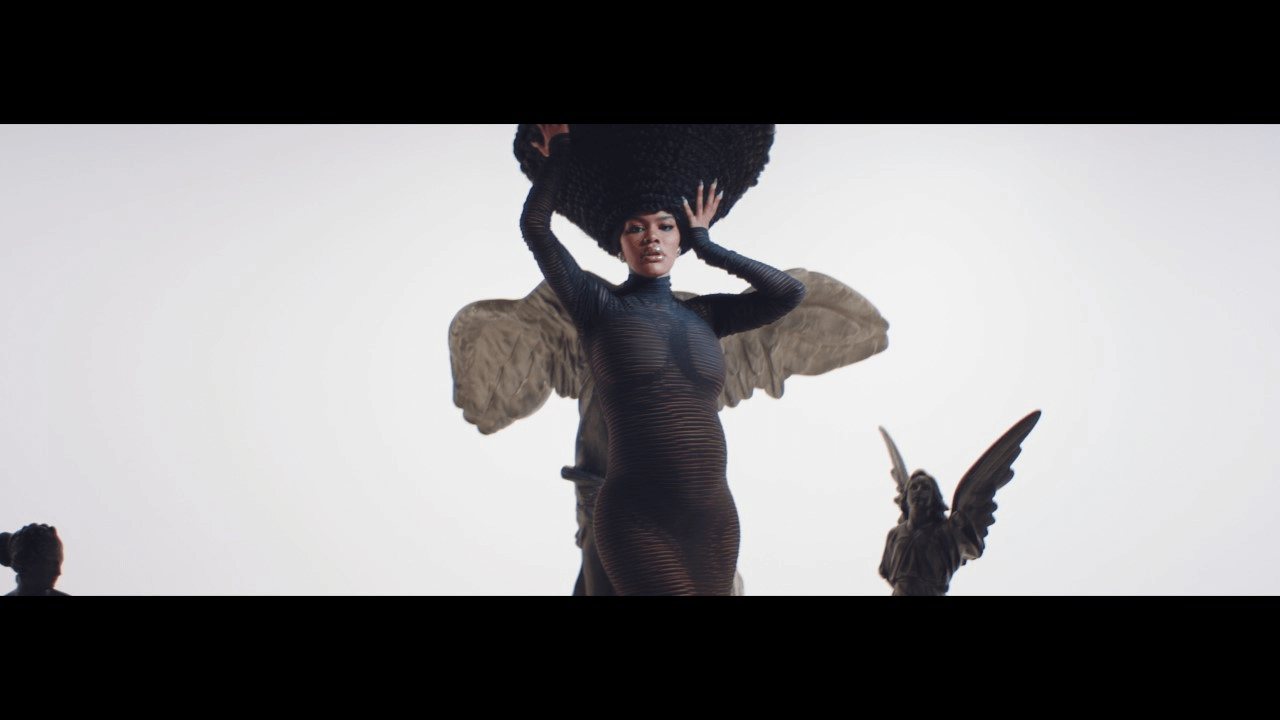 "'Lose Each Other' is such a special record for me, and I wanted the visual to feel just as big," said Teyana Taylor. "I told my team 'you know what would be dope? If I could have Elton John open the video on the piano!!'"
Teyana continues: "Not that I thought it could really happen, but just putting it out there in the universe lol. So as we were working through treatment ideas and solidifying logistics for the video, an international phone number calls me…. and for a second I almost didn't answer, but my intuition spoke, I answered. All I hear is…'Hello darling, it's Elton. I'd LOVE to do your video!' I FREAKED OUT!"
"When Teyana Taylor released her debut album, I became a huge fan. She was a guest on my Rocket Hour and I fell in love with her original spirit," said Elton John. "Aside from her brilliant music, Teyana is one of the most visually dazzling artists working in music today. So I jumped at the chance to be in her latest video 'Lose Each Other.'"
The exquisitely choreographed extended video treatment of "Lose Each Other" is underpinned by a cameo from Elton John on the grand piano. Teyana uses bold imagery, high fashion, and modern dance to brings new dimension to the original two minute song that was first heard on THE ALBUM.
"As a director I wanted the imagery to be simple, yet powerful, which is why I choose an all-white background and bold looks," said Teyana. "I wanted my audience to understand how love's hardships can also be beautiful.
Teyana captured the second #1 debut of her career with THE ALBUM, taking the #1 spot on the Billboard R&B/Hip-Hop Albums chart, and entering the Billboard 200 albums chart at #8, the highest pop debut of her career. Following the release of the album, she won Video Director of the Year at the 2020 BET Awards.
"Working with a legend like Elton was pure magic. I feel so honored to have worked with someone of such legendary stature. I am forever grateful to him for doing this for me! Although we physically could not shoot together due to Covid, him and his team were very responsive all the way from London. Y'all couldn't even imagine how humbled I am, yet I'm feeling just a slight tinge of braggadocio, only a slight tinge though, lol like yeah, ya girl Tee & the legendary Elton John for the culture Pow! Just kidding…But seriously, thank you again Elton, you are TRULY a GEM!!!"
THE ALBUM was tapped by Pitchfork as one of the "most anticipat­ed albums of the summer." In addition to "Wake Up Love," Teyana's masterpiece included her new graduation anthem "Made It," pegged by NPR as a "a triumphant, isolation-proof anthem for the Class of 2020." In August, it was announced that "Made It" was picked by President Barack Obama as one of the tracks on his 2020 Summer Playlist.