Los Angeles, CA – July 22, 2021 Radio Facts, the industry's only black-owned broadcast and music industry trade publication and site, is proud to announce the first annual "Celebrating Men of Color in Media" paper and digital magazine.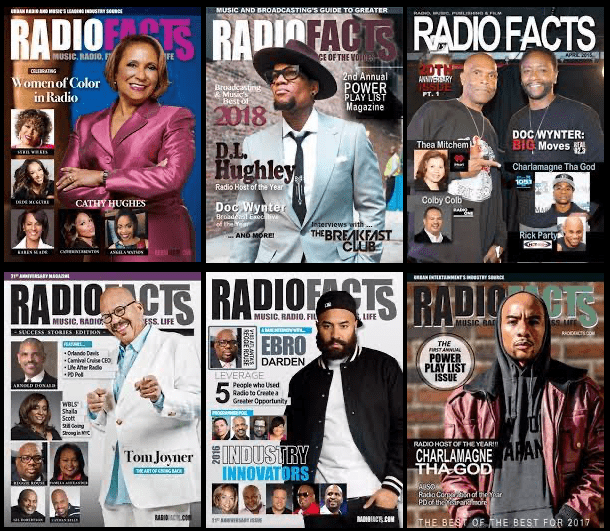 Radio Facts CEO Kevin Ross states "It is about time we stop NOT saying BLACK and take pride in our heritage and contributions to our amazing industry. We cannot continue to buy into being the bad guy for saying 'Black.'"
———————————————————-
"Radio Facts is the premier source for all things Radio. I respect what they do because
they still hold radio in high regard and still care about the culture of this thing of ours that we call radio broadcasting!!!" 
Charlamagne Tha God, Media Mogul – iHeartRadio – The Breakfast Club –  Power 105
———————————————————-
This kind of recognition is long-overdue and Radio Facts celebrates what we bring to the industry as people of color."
Ross went on to say "This is the first time in my 26 years of doing Radio Facts that it seems OK to say the word, Black.
It is something that we must keep saying like every other culture and race and this is how Radio Facts will make a contribution to the industry.
Celebrating Women of Color in Media the 7th Annual edition will hit the street in October 2021
The deadline for the issue is August 3 – Street date of August 17 for a rate sheet or more info contact [email protected]