Iconic music artist and multi-talented entertainer, Prince, has released a newly mastered orchestral version of his protest song, "Baltimore." The original demo version of the song was made available on Soundcloud in early May and performed live for the first time on May 10th in Baltimore, Maryland.
The special Mother's Day concert, billed as a RALLY 4 PEACE, was Prince & 3RDEYEGIRL's massive hug around a city that was crying out to be heard. In a spirit of healing, the event was a catalyst for pause and reflection following the outpouring of violence that has gripped Baltimore and areas throughout the U.S.
"Baltimore" was recorded live at Prince's Paisley Park Studios in Chanhassen, Minnesota On May 6th, 2015. Prince played all of the instruments and sang the original vocals. As the song neared completion, Eryn Allen Kane, a Chicago-based powerhouse vocalist and producer in her own right, was brought in on a moment's notice and graced the track with her angelic presence.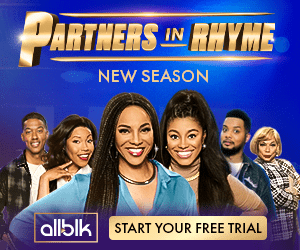 When news of the song broke, it was instantly picked up around the world with CNN International leading the chant to hear the song. Not rushing things, Prince worked on perfecting his ode to the city and brought in ace mixing engineer Dylan Dresdow whose mix reflects a love for the smooth wave of analog, while still packing the punch that the performances deserve.
Fans and critics showered praises on "Baltimore," with NPR's Ann Powers writing, "Baltimore is truly a Sly protest – that is, in the style of Sly and the Family Stone, specifically the band's early, joyful, genre-obliterating anthems like "Everyday People." Prince & 3RDEYEGIRL very clearly present music as a path toward the peace for which they long, as well as a means of protest in itself.
Prince's guitar solos here blend quick, hopeful licks with poignant, grounding blue notes; near the end, a rock and roll bassline mingles with gospel-choir vocals, turning the song's California sunniness into something more incendiary.
At its peak, "Baltimore" presents itself as a new "Dancing in the Streets" – a song that offers a brand new beat in the name of real change." Brian Mansfield from USA Today summed up the immediacy and need for this special song, saying, "Baltimore shows that Prince continues to believe in music's power to effect social change. Perhaps that view feels outdated, even naive now, but it's better, more peaceful than some of the messages being delivered these days."
The newly mastered orchestral version of the song blends in a full string section, elevating the song's final chorus to a beautiful and entirely new level.
Prince & 3RDEYEGIRL just completed their fifth critically acclaimed HITnRUN performance of 2015 at Bell Centre in Montreal, Quebec. The current tour is following on the acclaimed series of spontaneous HITnRUN shows that took place in the UK in 2014. With announcements made at the 11th hour via Twitter, the UK run played in legendary venues including Ronnie Scotts, Electric Ballroom and Shepherds Bush Empire, often playing two and sometimes three shows a night.
Fans are invited to watch www.twitter.com/Prince3EG for details on upcoming performances.