Radio Facts: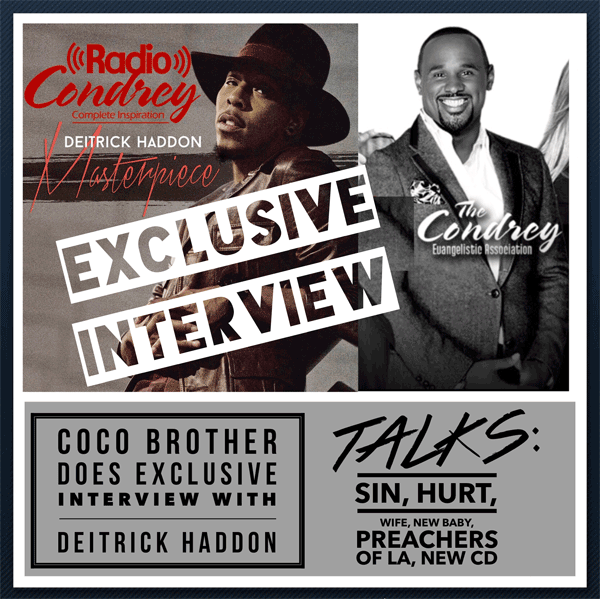 ATLANTA, GEORGIA -Coco Brother was interviewing Deitrick Haddon of Preachers of LA fame about his new CD and in the midst of that interview Deitrick began to really open up about life, his personal struggles and past church hurt from two of the biggest icons in the gospel industry. Cory shared his thoughts after doing this "Must Listen" interview:
When Deitrick said he wanted to kill himself he doesn't know but my heart dropped during the interview. I know what that feels like! When I was 16, I wanted to do the same….I know ….when people feel like that, they feel like the world is collapsing on them….but life is never that bad that we should do such a thing!
It's testimonies like this one that makes others continue to keep pushing forward.
This exclusive interview is not about the "hurt" but the "healing" and proves there's grace, love, and redemption for all!