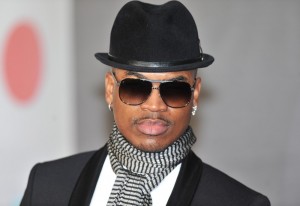 Holly Robinson Peete and Rodney Peete to Host Evening of Fashion, Music & Philanthropy, Including Fashion Show Spotlighting New York Fashion Designer Rubin Singer Design Care, one of the most anticipated events of the summer, named among BizBash Los Angeles' Top 100 list for the best events in Southern California, is celebrating 15 years of progress and success and will take place outdoors at a private estate in Malibu on Saturday, July 27!
Grammy-winning R&artist Ne-Yo will headline the elegant affair, which will be hosted by Holly Robinson Peete and Rodney Peete . Along with bestowing five annual awards, the event will spotlight fashion designer Rubin Singer with a spectacular runway featuring his collections.
Design Care is a celebration of fashion, music and fundraising and a glamorous evening under the summer stars benefiting the Holly Rod Foundation, which is dedicated to providing help and hope to those living with autism and Parkinson's disease.
"Rodney and I are so grateful to our community of friends, family and supporters who keep coming back every year. We are proud to host this special evening that recognizes incredible individuals and corporations for their work to create awareness for autism and Parkinson's," said Holly Robinson Peete. "
When people are willing to speak out and tell their personal stories, that's when change happens. There is strength in numbers, and HollyRod feels that strength more and more every day. We are grateful for the participation of Ne-Yo and Rubin Singer at this year's event, and we can't thank our honorees enough for their generosity to others.
We have dedicated 15 years of our lives to this foundation and these causes and we are proud of what we have been able to accomplish."Ne-Yo is a three-time Grammy Award-winning singer, songwriter, composer and producer who has released four albums which have sold over 10 million copies worldwide.
He has also penned #1 song hits for Beyonce ("Irreplaceable"), Rihanna ("Take A Bow") and Mario ("Let Me Love You"), as well as chart toppers for celine dion, Mary J. Blige, Usher, Kanye West, Lionel Richie and many others. Rubin Singer is a third-generation couturier, exposed from a young age to refined technique and elegant fashion design.
He has been developing his own vision of sophisticated style from these roots ever since. The Rubin Singer brand, first launched in 2007, is founded on edgy and modern design coupled with old world technique. He recently catapulted to international fame when Beyonce chose him to design her memorable SuperBowl 2013 wardrobe.
His collections have decorated runways across the globe, and he is currently at the top of the list of fashion's elite crowd."It's an honor to be asked to be a part of this very special night that Holly and Rodney created for their foundation, HollyRod.  DesignCare is such a prestigious event that draws a great crowd of supporters for the charity.
Most people can say that they know someone affected by both autism and Parkinson's so many lives are affected by this night of fundraising. I'm really looking forward to being part of it," comments Ne-Yo."I am thrilled that my designs will be a part of DesignCare! The HollyRod Foundation is doing amazing things and Holly and Rodney have dedicated their lives to helping others in need," says Rubin Singer.
Beginning at 6:00 p.m. with a cocktail reception on the lawn and silent/live auction, DesignCare 2013 will bestow five annual awards.
Actress Tisha Campbell-Martin will receive HollyRod "AUsome" Mother of the Year Award; Jordan Pattillo , a young adult with autism and a passion for helping others, will receive the HollyRod4Kids Champion Award; Jim Mitchell , CEO of Fuhu, Inc., the creator of the nabi, Fooz Kids and urDrive, and a leading provider of cloud-served software, applications and services, will receive the HollyRod Corporate Compassion Award;
John Ball , author, advocate for Parkinson's disease and philanthropist, will receive the Matthew T. Robinson, Jr. Award of Courage; and Michael Strautmanis , autism dad and advocate, former White House Senior Advisor and currently Vice President of Strategic Programs for Corporate Citizenship at The Walt Disney Company, will receive the HollyRod Advocacy Hero Award.
Launched in 1999, DesignCare raises funds for the HollyRod Foundation, dedicated to providing help and hope to those living with autism and Parkinson's disease. What began as an intimate mixer at the home of former NFL quarterback Rodney Peete and actress Holly Robinson Peete has grown into a much-anticipated summer soiree, attracting a veritable Who's Who of celebrities, entertainment executives and other social leaders.