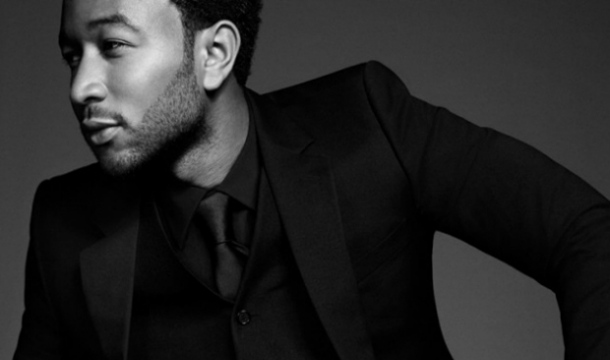 The naacp announced today that John Legend will be presented with the naacp President's Award at the 47th naacp Image Awards telecast LIVE from 9-11 p.m. ET (PT tape-delayed) on February 5 on TV One. The naacp President's Award, chosen by naacp President and CEO Cornell William Brooks, is bestowed in recognition of special achievement and distinguished public service.
Past honorees include Van Jones, President Bill Clinton, Soledad O'Brien, Ruby Dee, Muhammad Ali, the Founding Members of the Black Stuntmen's Association, Kerry Washington, and last year, Spike Lee."John Legend is a passionate champion for both social justice and quality education for all," stated Cornell William Brooks, President and CEO, naacp. "His contributions to music and artistic creativity have been recognized by peers and fans worldwide, and he is greatly admired for his humanitarian efforts through his Show Me Campaign.
Legend remains a true inspiration through his philanthropic work, and I am truly proud to honor his altruistic efforts both domestically and internationally by bestowing upon him this year's naacp President's Award." Nine-time Grammy® Award winner, Academy Award® winner, and Golden Globe® winner, Ohio-born John Legend is a critically acclaimed, multi-talented artist whose distinctive voice and songwriting style have earned him legions of worldwide fans along with a string of Top 10 platinum-selling albums.
From a young age, Legend aspired to use his position in the entertainment industry as a platform for social change. In an essay competition Legend won at age 15, he wrote of his dream to become a star recording artist and to use his influence and resources to give back to his community.
Throughout his career, Legend has committed his time, energy, and resources to make a difference in the lives of others. In 2007, he launched the Show Me Campaign (ShowMeCampaign.org), an organization committed to investing in solutions that have been proven to improve people's lives and to give them the opportunities to survive, thrive and succeed.
The Show Me Campaign works to give every child access to a quality education as well as address systemic issues in our criminal justice system that disproportionately impact the poor, minorities, and disadvantaged.
Through the promotion of proven solutions and programs in education Legend hopes to elevate and celebrate teachers, the single most important factor for student achievement in our schools. Additionally, in 2014, Legend launched LRNG (innovate.lrng.org) in partnership with The MacArthur Foundation and The National Writing Project.
LRNG is a movement dedicated to inspiring innovation in the learning process to one that better reflects the world we live in today. LRNG Innovators invests in educators who are building tomorrow's education system today. Most recently, Legend launched #FREEAMERICA, a multi-year culture change campaign focused on ending mass incarceration. The purpose of #FREEAMERICA is to provide a cultural strategy to support the national movement aimed at ending mass incarceration.
The #FREEAMERICA campaign sets intentionally ambitious goals – to return incarceration rates back to their historic levels prior to the massive expansion of jail and prison systems, and redirect savings to support concrete investments in education, rehabilitation, and re-entry.
As a respected artist, John Legend is using his platform to engage stakeholders from all areas of the criminal justice system to provide the background and guidance necessary to achieve that goal. Legend serves on the Board of Directors of Teach for All, Harlem Village Academies, Management Leadership for Tomorrow, Stand for Children and My Brother's Keeper Alliance.
In addition, Legend also serves as one of the principles for Get Lifted Film Co., a film and television production company based in Los Angeles. Get Lifted Film Co. has sold several projects in television to networks including Showtime, NBC, HBO, USA, MTV, OWN and FOX. Get Lifted Film Co. focuses on developing projects in both TV and film that tell stories that inspire and create dialog for the masses.
The naacp Image Awards celebrates the accomplishment of people of color in the fields of television, music, literature and film, and also honors individuals or groups who promote social justice through creative endeavors. The multi-cultural show is one of the most respected events of its kind and is well attended by many of the top names in the entertainment industry.
Winners will be voted upon by naacp members and announced when the envelopes are opened on Thursday, February 4 during the Awards Ceremony for non-televised categories. The remaining categories will be announced LIVE on stage during the two-hour star-studded TV One telecast on Friday, February 5(9:00 p.m. ET/PT tape-delayed). The telecast will also include a one-hour pre-show airing LIVE from the red carpet (8:00 p.m. ET/PT tape-delayed).