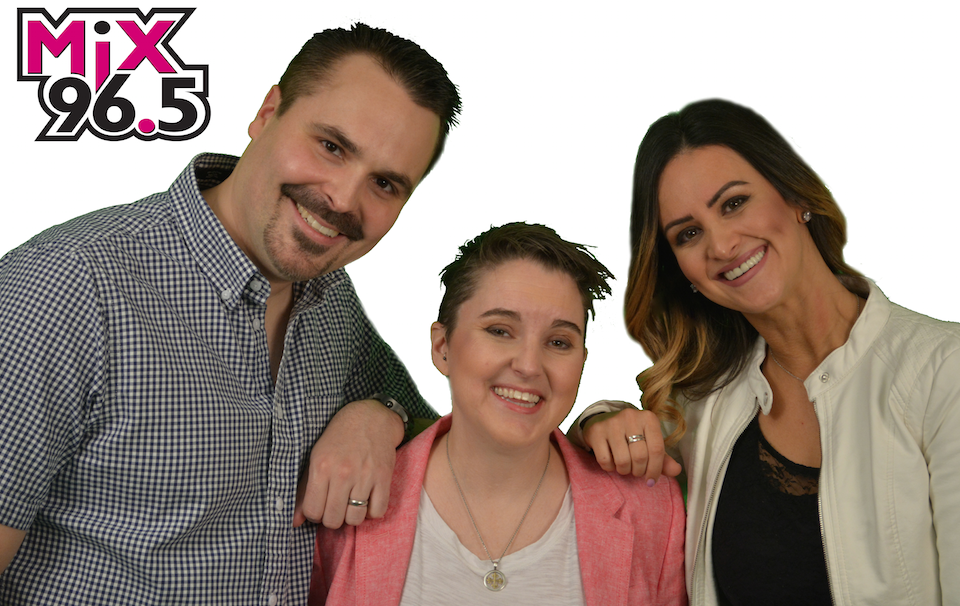 Mix 96-5 (KHMX-FM))will launch The Morning Mix with Sarah Pepper, Geoff Sheen and Lauren Kelly on Monday, April 10, airing weekdays from 5:30 AM – 10:00 AM. The show can be heard on-air, online at www.mix965houston.com or via the Radio.com mobile app.
"The Morning Mix will be unlike any other morning show in Houston. We have three unique and likeable personalities with creative perspectives and strong opinions. They represent every member of the KHMX audience; they are a dynamic team that will give our listeners a fresh and unique way to start their day," said Chase Murphy, Programming Director, KHMX Mix 96-5.
Sarah Pepper comes from CBS RADIO Houston's sister Radio Station KKHH-FM, the former Hot 95.7. Geoff joins the team from San Antonio's KTKR and Lauren Kelly moves to mornings after hosting the afternoon show.
"Being able to do mornings on a heritage Radio Station like Mix 96-5 is an amazing opportunity and I want to thank Sarah Frazier and Chase Murphy for such an exciting opportunity. Lauren is a talented woman, and after years of being friends and co-workers, I am thrilled to now call her my co-host. Geoff brings a wealth of experience and I look forward to working with him and learning from him," said Sarah Pepper.
"Chase Murphy is one of the smartest guys in the industry and I'm thrilled to work for him. Houston is a great city, filled with people that love to call it home. I cannot wait to talk with them every morning," said Geoff Sheen.
"Ten Years ago I never imagined I would have this opportunity. From nights to middays to afternoons to mornings, this is truly a dream come true. With Sarah and Geoff by my side we are ready to drive you to work, Houston!," said Lauren Kelly, The Morning Mix co-host.
Fans can listen to KHMX, Mix 96.5, on the Radio Station 's website: www.mix965houston.cbslocal.com
Like us on Facebook at: https://www.facebook.com/MIX965Houston
Follow us on Twitter at: https://twitter.com/HoustonMIX965