Radio Facts: Radio Facts: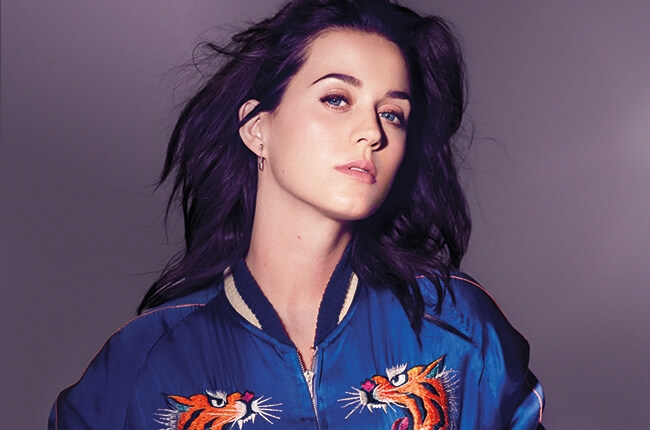 Global superstar Katy Perry has announced the launch of Metamorphosis Music, her new joint venture record label with Capitol Records. Her first signing is multi-dimensional pop singer Ferras, whose self-titled EP for Metamorphosis Music/Capitol Records is released digitally today: https://smarturl.it/FerrasEP
Katy and Ferras met in 2007 when both were newly signed artists to Capitol Records. Through the years, their friendship developed, and when Katy was ready to launch Metamorphosis Music, she knew the Jordan-born, L.A.-based singer, songwriter, and musician should be her inaugural artist.
"Ferras is a man with a message, and a unique lyrical way of communicating his perspective on life that makes you feel connected to every note when you listen. 'Speak in Tongues' is a song with raw emotional power that I wish I wrote. I believe he is going to be an important artist to watch unfold. I am SO ecstatic the world gets to hear his music now both online and on tour with me," Katy says of Ferras.
Katy not only duets with Ferras on one song on the EP (the Greg Wells-produced "Legends Never Die"), she also serves as its executive producer. "Her instincts are really on point," Ferras says. "She is very blunt and doesn't sugar-coat things, which I appreciate. Also, she gave me the freedom to do what I wanted musically and was a natural partner."
Ferras' EP is a showcase for his lush, dark-hued pop aesthetic, sweeping soulful vocals, and unapologetically honest lyricism. "I think of every song as having its own world," Ferras says of the EP's sound. "I try not to categorize it; it's a pop record with many different textures, but it's definitely dark in places."
With lavish sonics courtesy of producers Greg Wells, A.C. and Billboard, Benny Cassette, The Monsters and the Strangerz, and Jesse Shatkin, the EP finds Ferras, with his main songwriting collaborator Sarah Hudson, scaling emotional highs and lows in his lyrics. Lead-off track "Speak in Tongues" tells a story of being in a relationship "where you lose the physical connection, creating an ocean of distance," he explains. "It's about reigniting the spark and re-building intimacy rather than resentment."
Ferras is also looking forward to hitting the road with Katy as an opener on the entire North American leg of her Prismatic World Tour, which kicks off on June 22nd in Raleigh, NC, and continues through mid-October. "Being on stage is pure bliss. There's no greater high than experiencing that exchange of energy," Ferras says. "I need that charge."