Covid-19 has definitely forced those of us in the radio industry to really show what we are truly made of and how creative we can be. Hopefully, it has also taught us how fleeting our careers can be.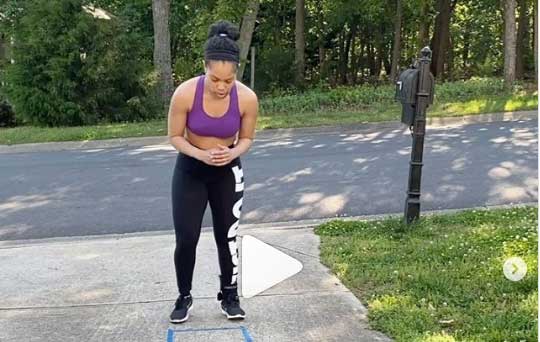 We saw hundreds of radio employees around the country get layed off or furloughed due to a drop in revenue due to "Rona". I mean, if you don't have a side hustle in full effect or in the works right now you are literally living your life like a high flying circus act with no safety net.
I digress. I really want to focus on what radio jocks are doing now that they are broadcasting from home. Who in the industry has really stepped up their game and stood out during this time of crisis? I am not going to lie to you, I am a bit underwhelmed. I realize that most radio personalities are going to do what they know best and what they are comfortable with. This means they are going to interview people and talk about trending topics, typical on-air routine.
After the first week of Quarantine I was excited to see all of my favorite personalities talking to celebrities through Instagram Live. The novelty wore off quick as my timeline and my story stream has been inundated with lives 24/7. Luckily, I found a few personalities that have come up with different ways to use their social media.
Kendra G @KendraGMedia – Mornings WGCI-FM Chicago
Kendra has been doing a lot of IG interviews with some of your favorite celebrities but what caught my eye was her "Single on Live" she hosted on Friday and Saturday nights on her IG Live. She has single men and women pop up during her live and talk about what they want in a significant other. It has seriously been entertaining. From the brother living with his sister who was in the background talking about how terrible he is to the young woman who was married to an older man on his deathbed so she was looking for an insurance mate. Kendra G has something special brewing with her "Single On Live"
 

 

 

View this post on Instagram

 

 
Maria More @MariaMore – Middays Majic 107.5/97.5 Atlanta
Jackie Paige @LoveJackiePaige – Middays 93.9 Kiss FM DC
These two midday women have focused on fitness while isolating at home. They both have backgrounds as fitness instructors and have taken to instagram to motivate their followers to stay fit while being stuck at home. Jackie Paige has posted creative ways to work out around the house while Maria More has an IG Live Virtual Group Fitness Class from the comfort of her new home.
 

 

 

View this post on Instagram

 

 
 

 

 

View this post on Instagram