The famed music producer Noel "Detail" Fisher was arrested in August and charged with sexual abuse against six women. But his alleged violence wasn't a secret: some of his victims have spent years looking for justice and public accountability.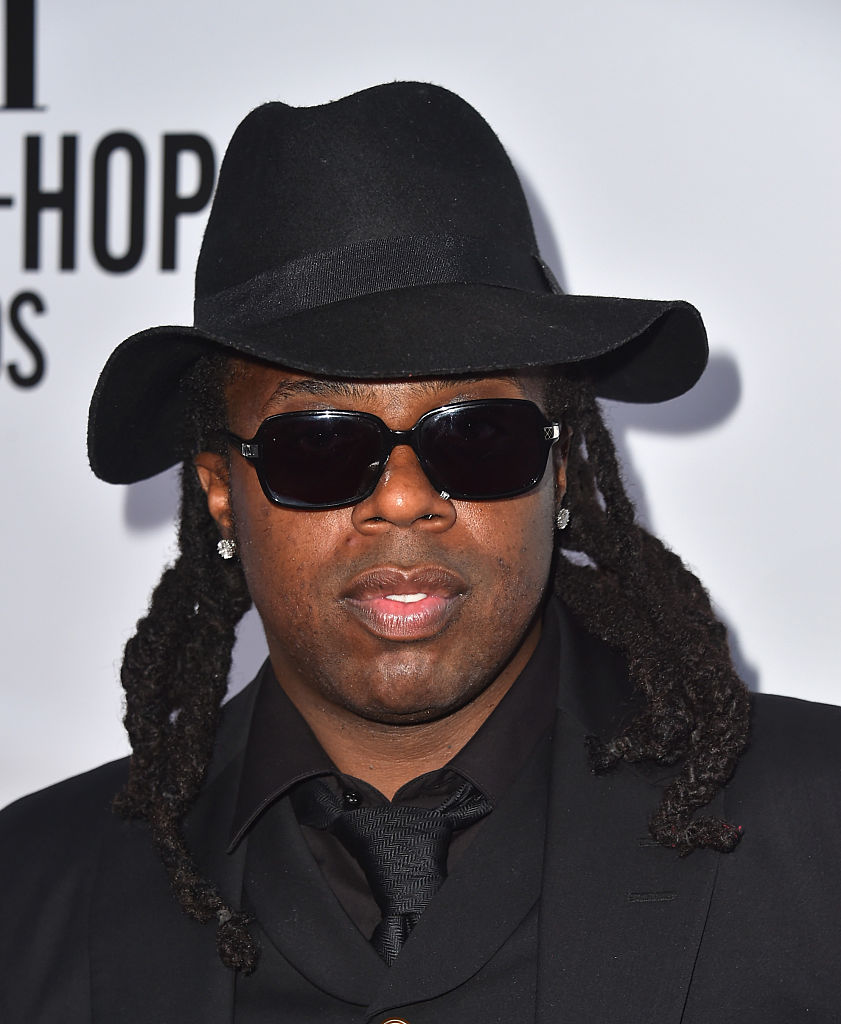 In an exclusive interview with one of the victims and former Detail protégée Kristina Buch recounts her years of abuse under the producer and the tortuous lawsuit that followed to achieve justice. Written by ANNA MERLAN from VICE News, Merlan shines the light on an otherwise underreported story, and gives an extensive report of allegations against Detail, who has worked with Lil Wayne, Beyoncé, Lady Gaga, Snoop Dogg and more.
EXCERPTS BELOW:
When she finally escaped from the hotel room, Kristina Buch says, she tried to do everything right. It was a Sunday morning in May 2018, and Buch remembers the abuse happening intermittently all weekend: beating her head into a wall, leaning so close to her face to scream at her that he bit her lip, and, ultimately, rape. Her abuser was her mentor and most important career contact, the music producer Detail, and Buch says another singer—one of Detail's other protégées—was also present for much of the abuse. Buch was 20 at the time, the other woman just 18. The second woman watched as Detail hit her, Buch says, bending over into an anguished prayer position, terrified, pleading with some higher power to stop what was happening.
At one point, Buch says, she was able to leave the hotel room. She got into her car and pulled it right outside the hotel, before she had to stop.
"I was so exhausted I couldn't drive," she told VICE News. "I wanted to drive and I couldn't. I was so battered and dead. I opened my car door and threw up outside the car." Then she crawled into the back seat and tried to sleep.
Soon enough, Buch says, the second woman, Detail's other protégée, came and found her, persuading her to go back to the hotel room. The woman then left to go to an Airbnb where she was staying. That was when the rape occured, Buch says. It was not the first time. (The account Buch gave to VICE News is consistent with both a civil complaint she filed against Detail and a criminal complaint later filed against the producer.)
This time, though, things were different. The next day was Sunday morning—the one day a week Detail usually let her out of his sight, according to Buch. The other woman had left for the Airbnb in Buch's car. In a miracle of quick thinking, Buch says, she managed to persuade Detail to drive her to her car, telling him she needed to go to her sister's house.
"It was a spur of the moment thing," she told VICE News. "I didn't think he was going to let me. But he said, 'Fine, go be with your sister.'" Shaking, Buch says, she drove to her sister's house, where she collapsed, wept, and blocked Detail's number.
"She took pictures of me," Buch said of her sister, meaning pictures of her injuries. "And we went to the police the next day. The day after I left, I finally felt like myself again. I could feel my own energy coming back."
Kristina Buch is now 22, and with only intermittent public attention, she and several other women have been fighting a long and bizarre legal battle against Detail, who they say abused them, controlled them, and committed numerous acts of sexual violence against them. All but one of the women were aspiring young singers; Detail, whose legal name is Noel Fisher, was an established and well-known producer who'd worked with the likes of Beyoncé, Future, and Lil Wayne. His work on "Drunk in Love" won him a Grammy. And he promised, the women have said in court documents, to launch their careers, too.
Three women—Kristina Buch, Isabella Mack, and Janae Knox—separately sued Detail in civil court between 2018 and 2019. Each ultimately won a sizable default judgment against him after he simply failed to show up or respond to the suits in any way. Buch's was the largest: She was awarded $15 million in September of 2019.
Long after Buch's judgment was won, Detail has resurfaced, demanding the case be reopened and claiming he had no knowledge of it at all. He has also claimed in court filings that restraining orders sought by Buch and another woman damaged his career, smearing his name and making it virtually impossible for him to work, as well as damaging his psyche so much he became homeless. (Buch's lawyers have argued that his claim that he knew about the restraining orders, but somehow failed to learn about the lawsuits, strains credulity.) In court filings, Detail has also denied the assault allegations, writing that he has been "wrongly and falsely" accused of physical and sexual abuse, and that those allegations have taken a toll on both his career and his mental health.
Recently, after more than two years, the case has finally spilled over into the criminal realm. After a long and balky investigation by the Los Angeles Sheriff's Department and L.A. District Attorney's office, Detail was arrested on August 5 and charged with sexual abuse against six women, named by their initials in court documents. He remains in custody, with bail set at $6.2 million. One of those women is Buch; to her knowledge, Genie Harrison said, neither Mack or Knox are among the victims listed in the criminal case. In all, Deta is charged with 15 counts of sexual assault and five additional counts of felony assault.
On September 16, Detail pleaded not guilty. His next court date is October 20, when a bail review will be scheduled
While Buch says she's grateful and relieved that Detail has finally been charged, she has lingering questions about why it took more than two years. She filed the police report detailing rape, abuse, and being held in that hotel room against her will in May 2018, and then—for over a year—she says she heard virtually nothing. She waited so long that her attorney advised her to file a civil suit, and then longer still, until, she says, Detail ultimately violated a restraining order against her. She only heard from investigators again, she says, after she'd won her civil case.
Buch moved to Los Angeles from her hometown in Indiana in 2016, hoping to start a career as a singer. Her sister had been living in New York, and the two, who were always close, agreed they'd move to LA together. They found a place and both were signed to the same modeling agency, L.A. Models. But Buch was more interested in music, and when she met Detail in December of that year, at a studio where she'd been invited to hang out, it felt like an astoundingly lucky break.
When they first started working together, Buch says, Detail attempted to be "flirty", but she briskly shut it down. "I was like, 'No, it's not going to be like that.'" Soon, his attempts at control and manipulation, she says, came out in other ways. He'd talk and talk at her for hours, blocking her attempts to say anything in response. He demanded that she dye her hair blue; soon after, she had a big modeling job and needed to dye it back to blonde, but he wouldn't let her, Buch says, telling her that if she was serious about music, she'd drop the modeling.
But there was also an early incident of alleged abuse in September 2017, which Buch to this day remains uncomfortable discussing. She will say that it happened in Miami, when Detail took her to work at Lil Wayne's studio.
"All my biggest, wildest dreams were coming true," Buch said, before Detail crossed a physical boundary. She declined to specify what precisely occurred, but said it left her feeling horrified and stuck with no good options. She was in Miami with no way to get back to LA without him. "I also felt like if I let someone know this happened now, then I'm a joke," she said. So instead, she resolved to block it out, push it down, and hope it never happened again: "I was like, this didn't happen." She managed to "block out" the incident almost completely for almost two years, she said.
In September of that year, Buch says, another sexual assault occurred; as Buch remembers it, Detail came in, appearing to be on drugs, and woke her out of a dead sleep. "Since I left this whole situation, I'm still so freaked out when I get woken up out of my sleep. I get angry. I'm startled super easily."
Throughout the rest of the year and into 2018, Buch says, "it started happening more often." (In court filings, Buch's lawyers as well as prosecutors for the LA District Attorney's office allege that Detail raped her multiple times.) It wasn't just sexual violence, she says. "He started drinking in that time, and it really started increasing in inappropriateness, in manipulation, in crazy experiences I had with him."
"Every day was a journey," she said. "Every single day was fuging crazy."
The broad outlines of what Buch alleges Detail did to her were described in a civil lawsuit she filed against him in 2018. In their own lawsuits, Isabella Mack and Janae Knox described similar patterns of control, manipulation, and sexual abuse. Knox, who said in court filings that Detail hired her as an assistant, accused him of "severe and pervasive sexual harassment and sexual assault," while Mack claimed that Detail "forcefuly held against her will while he masturbated," according to the Associated Press, as well as demanding she pose nude.
In 2019, the Associated Press wrote extensively about the allegations, to date, against Detail; in statements to the outlet, both Knox and Mack called for him to be held accountable.
After Buch escaped from the hotel room and went to the police, she wasn't sure what to expect. At first, the investigation seemed to proceed normally. A detective flew to Indiana, where she went to stay with her parents, to interview her. They told the family that any charges could take a year, at least.
What followed was, as promised, a long silence. It left Buch with an uncomfortable and unwelcome amount of time to figure out what to do, how to keep herself safe, and, most of all, to unravel how the abuse had continued for as long as it had.
In May 2018, Buch and another woman finally took action in civil court. They filed for emergency protective orders against Detail, accusing him of rape. In response, several other prominent musicians tweeted about their own experiences with him.
The singer Bebe Rexha tweeted (and cross-posted to Instagram) "Glad these women came out. It's scary. He tried to with me, but I literally ran out of that studio. Karma is a bitch." The singer Tinashe responded to Rexha's Instagram post, writing in a comment, "The only session I've been in to this day where I left due to being soooo uncomfortable. Glad he's being exposed for the fuging creep he is." Meanwhile, the young Canadian singer Jessie Reyez wrote on Twitter, "One night, over 6 years ago Noel 'Detail' Fisher tried this on me. I was lucky and I got out before it got to this," she wrote on Twitter. "I didn't know what to say or who to tell. I was scared. Fear is a real thing. The girls that came out are brave as hell."
In Detail's telling, according to court documents, he's the one who's been victimized, by a series of false allegations that he claimed have cost him his career. In a response he filed in January 2020 to Buch's lawsuit—months after she'd won the $15 million default judgment against him—he said the restraining orders filed against him caused his career to almost immediately implode.
"My career went quickly tumbling and I hit rock bottom overnight when in May 2018 two (2) aspiring musicians who I mentored, wrongfully and falsely accused me of physical and sexual abuse and filed restraining orders against me," Detail wrote in a declaration. "The allegations in May 2018 ruined my career and took a toll on me mentally, emotionally, and financially. Record labels and artists stopped working with me after the allegations surfaced in May 2018."
Detail also said in the declaration that he never intended to evade a complaint informing him of Buch's case against him, something Buch's legal team has accused him of doing. (A process server alleged that he was able to serve Detail with court documents, but that Detail denied being Detail while being served.) Instead, he said, he was never made aware of the suit because he was evicted during the proceedings and quickly became homeless.
Now that those criminal charges have finally been filed, Buch is feeling a mixture of relief—"I'm glad I'm finally getting justice"—and some other, murkier emotions, she told VICE News recently.
"He told me so many times I wouldn't be shit without him," Buch said recently. "But I'm like, 'Yes, I am.' I can do this without you."