Radio Facts: Radio Facts: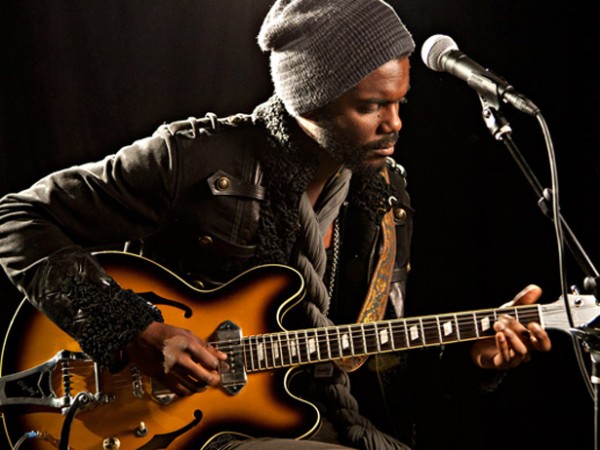 I remember being at the UCLA Jazz & Reggae Fest laying down on my blanket in the grass not really paying attention to who was on stage. Then something changed. I heard a few guitar riffs and a gentleman address the crowd with complete and utter confidence but also with a sense of humility. As the music played, I was moved to get up and see who this was on stage. It was Gary Clark Jr. giving the performance of a lifetime and I have been a fan ever since.
The latest performers for the 56th Annual Grammy Awards® telecast were announced today and they include: current Grammy nominee Gary Clark Jr.; nominee Hunter Hayes; and a rousing telecast finale featuring nominees Nine Inch Nails, Queens Of The Stone Age, and Dave Grohl, joined by Grammy winner Lindsey Buckingham. Presenters include: current nominee Marc Anthony; nominees Black Sabbath; three-time Grammy winner Zac Brown; nominee Gloria Estefan; actor Anna Faris; Grammy and Academy Award® winner Jamie Foxx; singer/songwriter and actor Ariana Grande; four-time Emmy®-winning actor Neil Patrick Harris; Grammy winner Olivia Harrison; actor Anna Kendrick; nominee Alicia Keys; two-time Grammy and 19-time Latin Grammy winner Juanes; nominee Cyndi Lauper; singer/songwriter and actor Jared Leto; nominee Bruno Mars; country singer/songwriter Martina McBride; nominee Miguel; two-time grammy winner Yoko Ono; grammy winner Smokey Robinson; TV and radio host/producer (as well as Honorary Chair of the GRAMMY Foundation® Board) Ryan Seacrest; and four-time GRAMMY winner Steven Tyler. Two-time GRAMMY winner LL COOL J returns as host of Music's Biggest Night®. The music industry's premier event will take place live on Sunday, Jan. 26, 2014, at STAPLES Center in Los Angeles and will be broadcast in high-definition TV and 5.1 surround sound on the CBS Television Network from 8 – 11:30 p.m. (ET/PT). The show also will be supported on radio worldwide via Westwood One, and covered online at GRAMMY.com and CBS.com. Additional performers, presenters and special segments will be announced soon.