Radio Facts: Bounce, the first and only multi-platform entertainment network targeting African Americans and Brown Sugar, Bounce's popular subscription streaming service, will team up for a major Black Music Month tribute this June.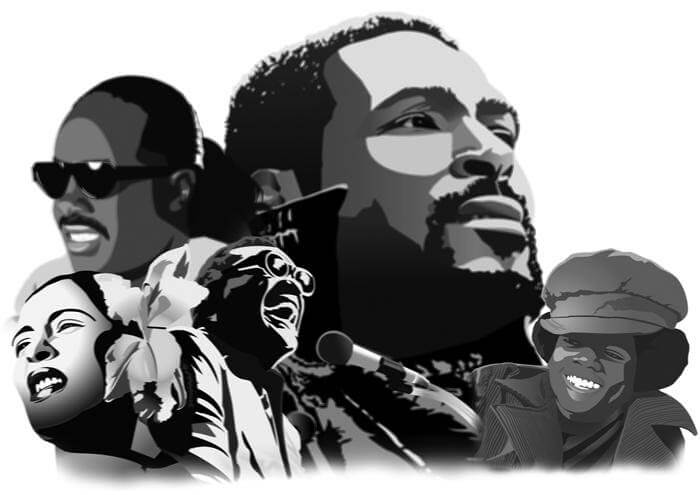 Bounce's schedule celebrates the contributions of African-Americans to music all month long with iconic films including Cadillac Records, featuring Beyoncé as music legend Etta James, Mos Def as Chuck Berry and others in the story of pioneering Chess Records; Diana Ross' Oscar®-nominated performance as jazz legend Billie Holiday in Lady Sings the Blues; The Wiz with Ross as Dorothy and Michael Jackson as the Scarecrow easing on down the yellow brick road; the rap music-based Hustle & Flow; Idlewild featuring an ensemble cast including Andre 3000 and Big Boi of Outkast, Juice starring Tupac Shukur; and more. Visit BounceTV.com for all dates and times.
Brown Sugar's extensive curated collection of Black Music Month hits – which will be free to anyone accessing the service through Xfinity X1 from June 15-21 – includes:
Prince: A Purple Reign – The life and legacy of one of the greatest musicians of all time.
Beyoncé: On Top – The story of Queen Bey's ascension.
Michael Jackson: The Journey – Chronicles the rise of the King of Pop.
Rihanna: No Regrets – A must-see for any music fan.
Al Green: Everything's Gonna Be Alright – Live 1991 performance by the renowned soul singer.
Mahalia Jackson: The Power & The Glory -The story of the gospel legend is told.
Welcome to Death Row – The rise and fall of Death Row Records.
The Winans: The Lost Concert – A classic 1984 performance by the contemporary gospel pioneers.
The Dempsey Sisters – Cymphonique Miller, Denyce Lawton and Teairra Mari return to their roots.
Hallelujah Gospel – Inspirational music from legendary gospel and pop performers.
The L.A. Mass Choir – The popular gospel choir performs their hits at the Celebrity Theater in California.
Brown Sugar's other curated collection in June celebrates Father's Day with strong paternal performances including Comeback Dad, starring Charles S. Dutton who reconnects with daughter Tatyana Ali after years of abandonment; Sounder, the depression-era drama starring Paul Winfield and Cecily Tyson; My Dad's A Soccer Mom, a gender-flipping comedy starring Lester Speight and Skai Jackson and many more.
Bounce (@bouncetv) is the first and only multi-platform entertainment network targeting African Americans, with programming seen over-the-air, on cable, on DISH channel 359, over-the-top on Roku ®, on mobile devices via the Bounce and Brown Sugar apps and on the web via BounceTV.com.
Brown Sugar is available on Apple TV, Roku, Chromecast, Comcast Xfinity X1, Amazon Channels, Amazon Fire TV, Amazon Kindle, Android TV, Windows/Xbox, Android and Apple smartphones and tablets and web browsers via BrownSugar.com. There is a free 7-day initial trial period for subscribers with a retail price of $3.99/month thereafter. Visit www.BrownSugar.com for more information.
Bounce and Brown Sugar are both a part of The E.W. Scripps Company (NASDAQ: SSP).