Taking the party from the airwaves to the ocean waves.
Oooooooookay, we are not trying to SNS but … Rickey Smiley is doing a cruise … TOO. Well since Reach Media is majority owned by Radio One, it actually makes sense since he's taken over for Tom Joyner.

Everything you love about the Rickey Smiley Morning Show and the Russ Parr Morning Show – the laughs, the entertainment, the personalities, the music – will be live and on ten during a week-long celebration at sea…for adults only!

THE CRUISE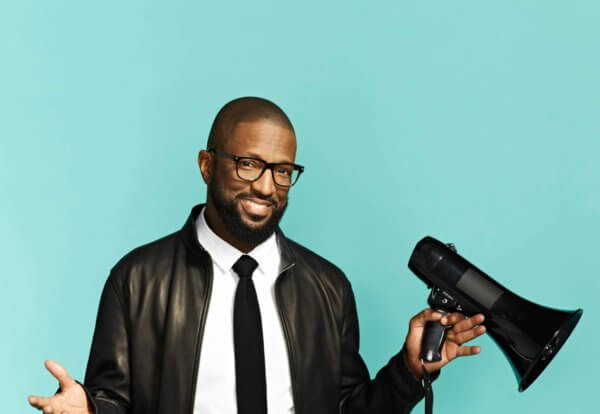 7 days: Sunday, October 11th – Sunday, October 18th
Departing from the Port of Baltimore…cruising to Bermuda (pink sand beaches!) and the Caribbean
ENTERTAINMENT
Interaction with our performers doesn't stop at the stage. Our entertainers will also share in panels, seminars and other activities with you!
NEVER A DULL MOMENT
Concerts, theme nights, comedy, morning inspiration, pool parties, old school games, casino tournaments, fitness, autograph signings, late night parties and more!
"Rickey Smiley's Comedy Bootcamp" – Bring your best tight set of 3 – 5 minutes and be critiqued by Rickey Smiley and fellow comedians for a chance to win cash and prizes.
"Rickey Smiley's Karaoke" – Come join Rickey, his crew and whatever else he has up his sleeve as he brings Karaoke to a whole new level for your chance to win cash and prizes.
"Russ Parr's Wrong Song Pool Party" – When the music is right, anything becomes a dance floor…even a pool! Join Russ Parr on the pool deck for a dance party featuring the most unexpected, multi-genre tunes to keep you moving – or splashing – on the dance floor.
"Russ Parr's T&A Giveaway" – It's not what you think…it's better. This is Russ Parr's version of Name that Tune (Title and Artist). Guests will have a chance to win prizes with each round and to play double or nothing in the final rounds for a chance to add to their winnings.
"Russ Parr's Actor's Workshop" – Participants in this workshop will learn tips and techniques from industry veterans and be able to compete for a chance to win a role in one of Russ Parr's upcoming projects.
"The RP Big 3" – Russ Parr's on board 3-on-3 basketball tournament for grown folks.
For Cocktail Connoisseurs – liquor tastings, mixology contest and a whiskey masterclass
Old School Games with a New School Twist – from a live version of Clue The Murder Mystery where the whole ship is your game board…to Reverse Charades, where the team acts out the clues for one person
THE SHIP
The Carnival Pride is a city-at-sea with amenities you'll wish you had at home!
A full-service spa
Onboard water park
A casino
Several clubs and lounges
A Serenity deck for when you need to decompress from all the partying
Multiple pools and hot tubs
Full-sized outdoor basketball court (We will be hoopin'!)
Various bars, including a tequila bar and a rum bar
Unlimited food, including 24-hour room service and burgers that cruisers rave about!