Tamar,  Towanda, Trina, Traci and mom Evelyn at the NYC premiere of BRAXTON FAMILY VALUES Season 2
(NEW  YORK)  November 9, 2011  –  Last night,  WE tv  hosted an advance screening and reception at  NYC's  Tribeca  Grand to celebrate the second season of their hit show "BRAXTON FAMILY VALUES," which premieres tomorrow (Nov. 10). Gorgeous sistersTamar, Trina, Towanda, Traci  and mom "Miss E" were in high  spirits  as they graced the red  carpet  along with veteran R&B singer  Meli'sa Morgan, television and radio personalityEgypt  Sherrod  (WBLS), celeb wedding planner  Diann Valentine  (WE tv's "I Do Over"),American Idol  finalist  Anwar Robinson,  actress  Keesha Sharp  (TBS' "Are We There Yet?," "Girlfriends") and  NY  socialite  Bevy Smith.  John Miller, WE tv's senior VP of production, was on hand to intro the screening, where the Braxtons and over 100 guests got their first look at the  premiereepisode. Count on plenty of fireworks and family drama this season, the sisters maintained during the post-screening Q&A. "I promise you'll love it!" said  Trina.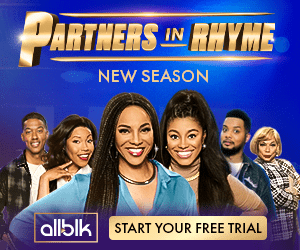 Season 2 of  BRAXTON FAMILY VALUES  premieres  TOMORROW (Nov. 10)  at  9pm ET/PT  on  WE tv. Visit the show at  https://www.wetv.com/shows/braxton-family-values.
Photos:  Jerome Shaw
                                               Tamar  & Towanda                                                                   Trina Braxton                                                                                       Traci Braxton
                       Meli'sa Morgan, Anwar Robinson                                               Keesha Sharp                                                                       Diann Valentine
                               Egypt Sherrod & Husband                                                           Evelyn "Miss E" Braxton                                         Tamar & WE tv's John Miller
           Stuff Fly People Like's Rae Holliday & Bevy Smith                                                                                           Trina interviews with the press.
                              Meli'sa Morgan, Tamar, Jamie Foster Brown                                                                                                   Tamar works the press line.
       Diann Valentine takes her seat in the screening room.                                                                 The audience at Tribeca Grand.
                 WE tv SVP John Miller makes opening remarks.                                            Miss E, Trina and Tamar watch the new  episode.
             The Braxtons  greet their guests after the screening.                                                        Traci and John Miller at the screening Q&A.