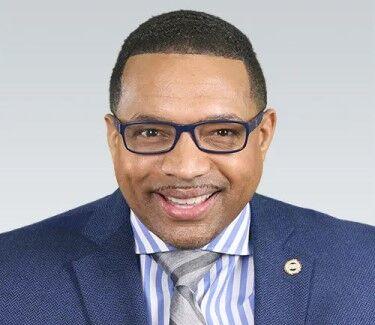 Rashad Richey already hosts mornings at Audacy news talk WAOK Atlanta; however, he plans to add more to his plate by diving into radio ownership.
The Atlanta radio host is purchasing a 50% stake in a pair of currently silent signals in Alabama – WALQ Carrville (1130) and WHSL Lisman (107.7) for an undisclosed amount.
"As a multimedia personality with more than 20 years of executive experience across multiple platforms, I am honored to make this announcement," Richey said in a Rolling Out article. Richey says he plans to move WHSL's signal closer to the Mississippi-Alabama border.
"Local and free over the air radio remains a mainstay in the lives of virtually all Americans and communities are hungry for connection, content, and creativity. I look forward to maintaining the investment and commitment to excellence and community service that have built and sustained these stations and am thankful to be able to expand their reach."
Richey's Breaking Ground USA entity forms a 50/50 partnership with Augustus Foundation to own and operate the two stations. The Augustus Foundation is a nonprofit that helps train individuals interested in radio broadcasting.