As a singer, songwriter, keyboardist, star performer, side musician, band leader and God-fearing man, Billy Preston was the living embodiment of scarred yet sanctified soul. Through the triumphs and tragedies, he enjoyed one of the most profound musical careers of all time.
Born William Everett Preston in Houston (1946), Preston grew up in Los Angeles. A totally self-taught musician raised in the church, his mantra trinity was surely "Music's My Life," "That's the Way God Planned It" and "My Soul is a Witness!"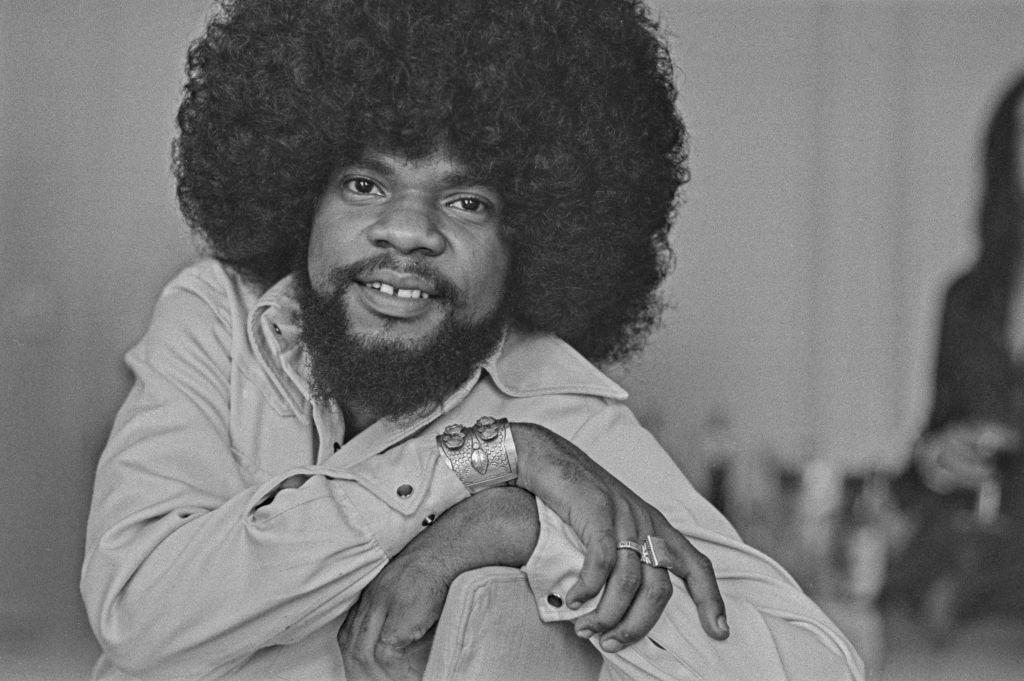 By 10, Billy was backing Gospel royalty Rev. James Cleveland, Mahalia Jackson and later Andrae Crouch. At 11, he gained tremendous exposure at the movies portraying Jazz legend W.C. Handy as a child in the biopic "St. Louis Blues" and on television with that film's star Nat King Cole on his short-lived TV program. He pivoted to Rock & Roll to play behind Little Richard.
When the overseas tour stopped in Hamburg, Germany, Billy befriended John, Paul, George and Ringo of then-up-and-coming The Beatles who pumped him for information about their favorite African American music stars. Back home, Billy got a call to play organ on the Night Beat album by Sam Cooke, the R&B to Pop crossover entrepreneur, and recorded his debut LP, 16 Yr, Old Soul, for Cooke's Derby/SAR label, one year before the legend was murdered in 1964.
Billy next recorded five instrumental organ LPs leading to a TV appearance on the dance show "Shindig" that showcased his light-footed dancing abilities. Even Ray Charles could see and hear that this cat was where it's at, making an ecstatic Billy a bandmate, after which everybody recognized. Miles Davis wrote a song named after him on his double-LP, Get Up With It. And when a young Donny Hathaway covered Billy's song "Little Girl" on his eponymous sophomore album, when the fellow prodigy played it for him in a New York hotel room…Billy cried.
When Billy reunited with his Liverpool buds, they were in a rut in the studio. George brought Billy in (as shown in the docu-series "The Beatles: Get Back") and within minutes, his sunny disposition and overflowing musicality reopened the band's creative floodgates.
Billy contributed to "I Want You (She's So Heavy)" and "Something," and played with them in their legendary final rooftop concert at Apple Records, their label for which he also recorded two more albums as a leader. Billy was dubbed "The 5th Beatle." His friendships with them (particularly George with whom he recorded "My Sweet Lord" and turned out his "The Concert for
Bangladesh") and other English stars furthered his status as a soulful Rock & Roll ambassador. He stole the otherwise horrific "Sgt. Pepper's Lonely Hearts Club Band" movie in the role of the title character singing "Get Back."
He recorded and performed with The Rolling Stones. He jammed with Jeff Beck and Ginger Baker. And it was Billy who allowed American singer/songwriter Stephen Stills to adopt Billy's quote "If you can't be with the one you love, love the one you're with" into a song and refused to take credit for it.
It was in the `70s at Herb Alpert & Jerry Moss's A&M Records that Billy Preston became a superstar. A string of unquestionably brilliant and criminally underrated albums including I Wrote a Simple Song, Music Is My Life, Everybody Likes Some Kind of Music and It's My Pleasure (featuring Stevie Wonder) begat scorching crossover hits in the instrumentals "Outta Space" and "Space Race," and the vocals "Nothing from Nothing" and "Will it Go `Round in Circles." He recorded theme songs for the `70s Black action flicks "Slaughter" (Jim Brown) and "The Legend of Nigger Charley" (Fred Williamson).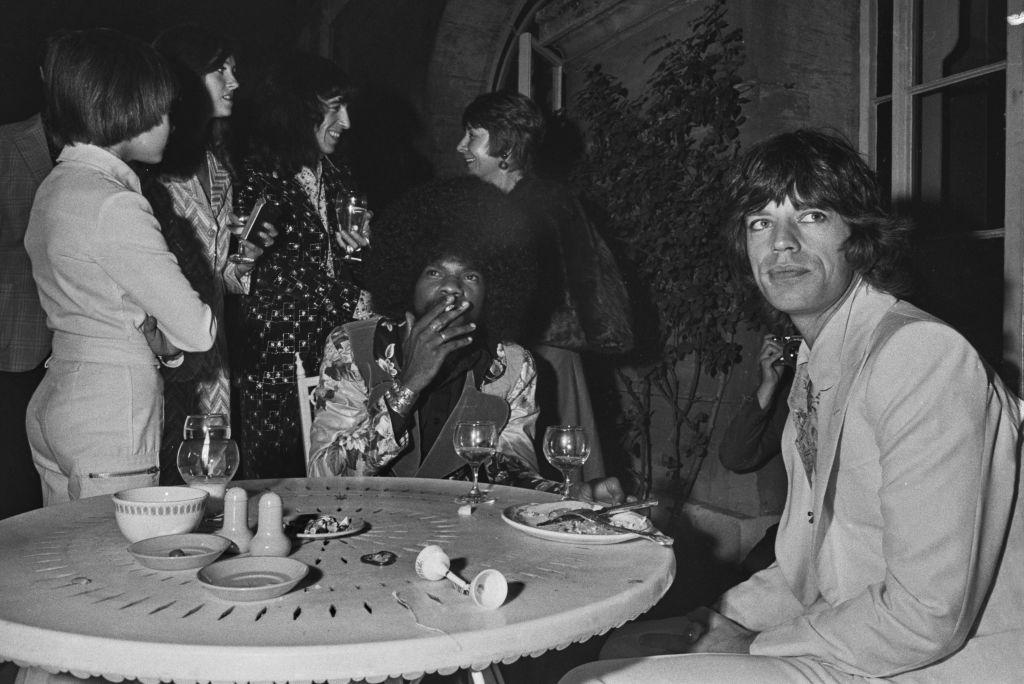 And from his band The God Squad sprung George & Louis Johnson – The Brothers Johnson once Quincy Jones snapped `em up. He was a memorable guest on Ellis Haizlip's PBS "SOUL" show, "Space Race" was a mid-show staple of Dick Clark's "American Bandstand" for decades. And Billy was the first musical guest of NBC's "Saturday Night Live."
Sadly, it was also in the `70s that Sly Stone humiliated Billy by sleeping with his fiancée Kathy Silva then marrying her in a dubious wedding/concert at Madison Square Garden. The two had been friends with Billy contributed mightily to Stone's incendiary There's a Riot Goin' On LP. Christian Preston forgave him (this writer witnessed Billy calm an enraged L.A. audience when Sly has arrested outside one of his own `80s gigs by explaining what happened then singing two songs at the theater piano solo… because no one was getting their money back).
But that scar coupled with being molested as a child by a pastor and the touring pianist for an entire summer tour of an "Amos n' Andy" musical set him on a dark course of closeted queer identity crisis, drug and alcohol abuse, alleged pedophilia and imprisonment for insurance fraud (he had his own house burned down).
Ironically, Preston's last hit was a timeless duet with Syreeta Wright on Motown, "With You I'm Born Again," a wedding staple since its 1979 debut in a basketball comedy, "Fast Break." Billy Preston spent his last years in a cornucopia of activity including Musical Director for comedian David Brenner's talk show "Nightlife" and a regular on the Black church sitcom "Good News."
The last of his 30 some-odd solo albums were valiant stabs at crossing Gospel over to a New Jack Swing audience with Music
Minister and Music From My Heart. To the very end, he blessed worthy musical friends with stellar sideman sessions for everyone from Johnny Cash, the Red Hot Chili Peppers, Les McCann and Poncho Sanchez to true school Soul sisters Brigitte McWilliams (Too Much Woman), Nikka Costa (Everybody Got Their Somethin'), Joni Mitchell (Travelogue and Dreamland), Macy Gray (The Id) and Me'Shell NdegéOcello (Peace Beyond Passion).
Among his last concerts were tours with Steve Winwood and legendary session musicians The Funk Brothers following their documentary "Standing in the Shadows of Motown."
After six months in a coma resulting from extensive kidney disease and pericarditis, Billy Preston perished on June 6, 2006, in Scottsdale, Arizona. More poetically…he returned to his beloved mother, Robbie Lee Williams, for whom he (along with frequent writing partner Bruce Fisher) composed the heartfelt ballad "You Are So Beautiful." He was buried at Inglewood Park Cemetery in L.A.
Billy Preston's influence is crystal clear in scores of artists from Charlie Wilson and D.J. Rogers to Rahsaan Patterson and Frank McComb. He was posthumously inducted into the Rock and Roll Hall of fame in the "Musical Excellence" wing.
His was among the most outstanding episodes of the award-winning biography series "Unsung." And a documentary on Billy Preston's awe-inspiring life is currently in production, directed by Paris Barclay. May he continue to rest on a shag carpeted Hammond B3 organ throne…forever wild and peaceful.
A. Scott Galloway
February 11, 2022
A. Scott Galloway is a prolific Music Journalist based in Los Angeles. He interviewed Billy Preston in the early `90s for the liner note essay of the inaugural CD reissue of Donny Hathaway's eponymous sophomore album.