Radio Facts: Radio Facts: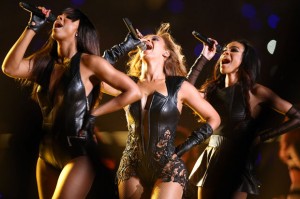 Ever since their Super Bowl reunion and  their compilation album that was released, people have been wondering if we are going to see the return of Destiny's Child as a group. The answer is yes and no. Kelly Rowland released a few details about her new album, T.A.G.G, which stands for Talk A Good Game and she let us know that Beyonce and Michelle are featured on the album. But please don##Q##t get it twisted, the song is not a Destiny's Child song, it is Kelly Rowland featuring Beyonce and Michelle.
According to Kelly, the album is slated for a June 4, 2013 release and is an R&B album to it##Q##s core. She worked with producers The-Dream, Mike Will, T-Minus, and Boy Wonder to capture that 80's R&B sound she grew up with.  It seems like R&B music is definitely returning to the game and we look forward to hearing Kelly's contribution.