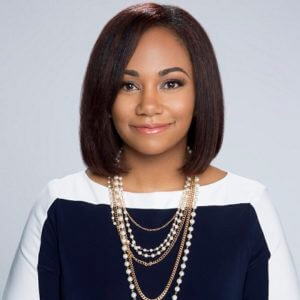 Tamar Rand was featured in our 2018 issue of Women of Color in Media
Tamar Rand is one of the forces continuing to drive the vitality of the gospel music marketplace.  She joined the staff of RCAI as VP, Promotions & Strategy, in 2016 after making her mark as Senior Director of Promotions at Light Records / Entertainment One Music Nashville. As a Women In Media 2018 honoree, Rand shares her views and her career journey with RF.
Tell us about how you got started in the industry? Did you want to be a performer?I played the French horn. I didn't really aspire toward being a professional player. I pursued a degree in recording industry management at Middle Tennessee State University and was determined to work in the industry. Then the promotions coordinator position became available at Verity Records shortly after I graduated from college and I've been working in the industry ever since I was offered that job.
Is it true that gospel fans still prefer vinyl and CDs over streaming?I honestly think there's a shift happening as it concerns the taste of gospel consumers. We are seeing way more engagement with digital service providers. There has been a sharp decline in physical sales over the past few years, but the genre has definitely seen an increase in streaming. Gospel artists have been experiencing a more robust presence in the streaming space thanks to gospel consumers. 
Besides OWN's "Greenleaf," which is a great show, why don't we see more TV and streaming programming targeting the gospel fans?Gospel music is definitely a niche genre, however, we have seen an increase in faith-based [media] programming. For example, OWN TV's "The Book of John Gray," TV One's "We Are the Campbells" and "The Manns," Bravo's "Thicker Than Water," and faith-based films, of which our parent label, Provident Films, is a forerunner. I believe that we have seen a lot more effort to incorporate faith-based narratives into the mainstream culture because it really is reflective of a lot of people's experiences.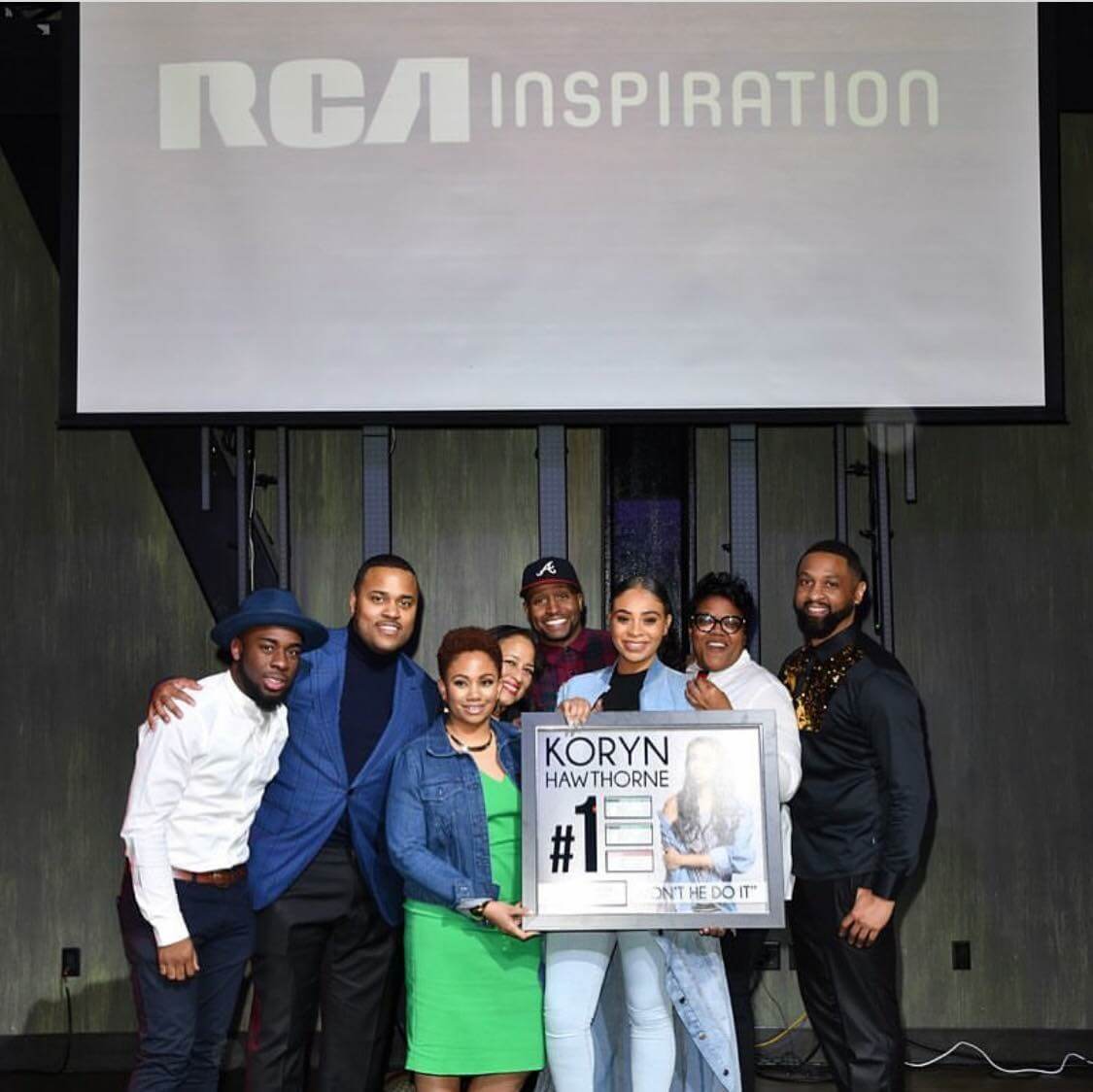 Has the decline of R&B helped or hurt the gospel industry as far as airplay?
It hasn't negatively or positively impacted the genre. The changes in gospel music consumption that we have seen are a result of how music is consumed across genres. Gospel music being heard on R&B Radio Stations still occurs and we are happy for those opportunities to expose new listeners and existing fans to the music in a different format. 
Recently there have been negative news stories about the lives of gospel personalities, and harsh criticism of black church leaders who showed support for the current President. Do you think fans hold gospel artists to too high a standard at times?They are held to a higher standard because of the platform they represent. But, I also believe we need to be careful of how harshly we judge others.
Has gospel hip-hop caught on or is it still in the works?There has been a strong underground movement brewing and working for years. We are starting to see more partnerships with labels in an effort to monetize it in a more expansive way. 
You helped keep Marvin Sapp on the charts and he broke a record by doing so. How did you achieve that?I was blessed to be part of the team that achieved that amazing accomplishment. Seeing the impact of the song on so many lives was the most rewarding part. The success of "Never Would Have Made It" superseded our expectations and showed the world that people were still in tune with their faith and with God. I learned so much during that process 
What are the duties you perform most in assisting the artists on the roster?Developing promotional strategies, listening to their hopes and dreams and working to fulfill them. I have to understand their vision and mission in order to effectively communicate it to the radio community. I also analyze statistics and break them down, so that I can explain what they mean and how that information relates to their vision being met. I spend a lot of time speaking on their behalf regarding their music and message. It's important that I have taken the time to understand who they are, so that it translates well to the players and consumers.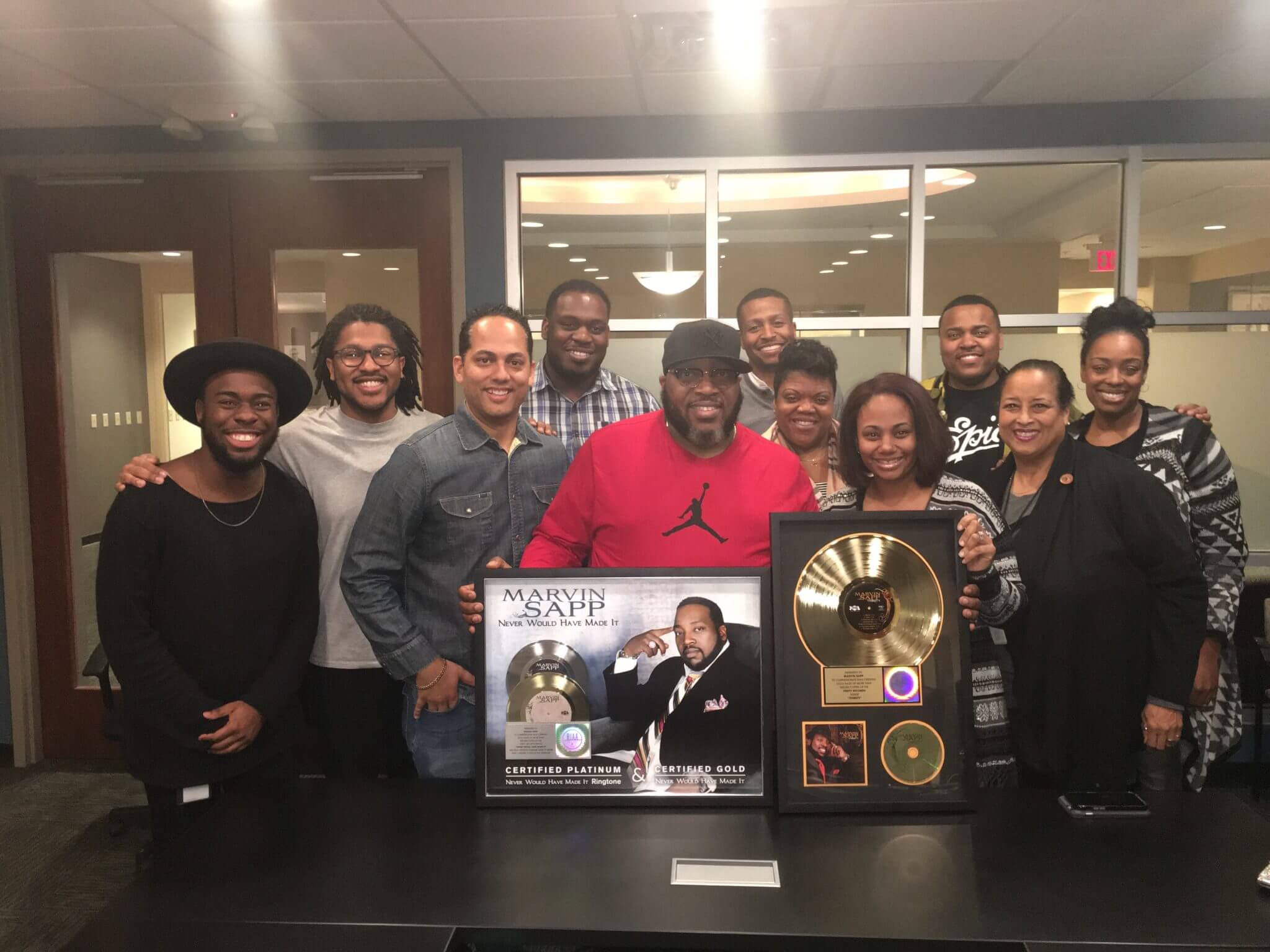 You're located in Nashville. When most people think of Nashville they think of country music. Some say it's now the new music capital in general.  Is Nashville's music identity changing?
It's definitely diversifying! Christian music has always been a staple in Nashville, but gospel music has become a lot more visible in Nashville over the past five years. There has been an increase of artists migrating to Nashville, so the gospel music community has definitely expanded. Nashville is a centrally located city.  We've seen tremendous growth throughout the city over the last couple of years. It's a great city to live and work in. 
 Do a lot of the RCAI artists record in Nashville? Are you a part of that process?
Some of our artists' record in Nashville.  Travis Greene recorded his latest project in Music City.  This process is handled by another department, but I'm able to get sneak peeks of new music throughout the creative process. 
RCAI was nominated for several Dove Awards this year, including Koryn Hawthorn as best new artist and Kirk Franklin as artist of the year. Tell us about that.
I am happy with all of our nominated artists.  It's a great feeling knowing that the time and effort put into the records has been recognized by the Gospel Music Association. 
What is the common denominator for most gospel artists?Many of them are leaders in their church communities. 
 Who are some of the artists that you have worked with closely?The list includes Michelle Williams, Kirk Franklin, Snoop Dogg, Marvin Sapp, Donnie McClurkin, Hezekiah Walker, Donald Lawrence, and Koryn Hawthorne.
 Do you ever stop working? How do you shut it down?
Yes.  I am a wife and mother of a 2-year-old. I'm a strong believer in having a work/life balance.
 What are some of the best lessons the music industry has taught you?
I have learned how to master patience, how to be assertive and vocal about what I believe in, and how to come out of my comfort zone to get the job done.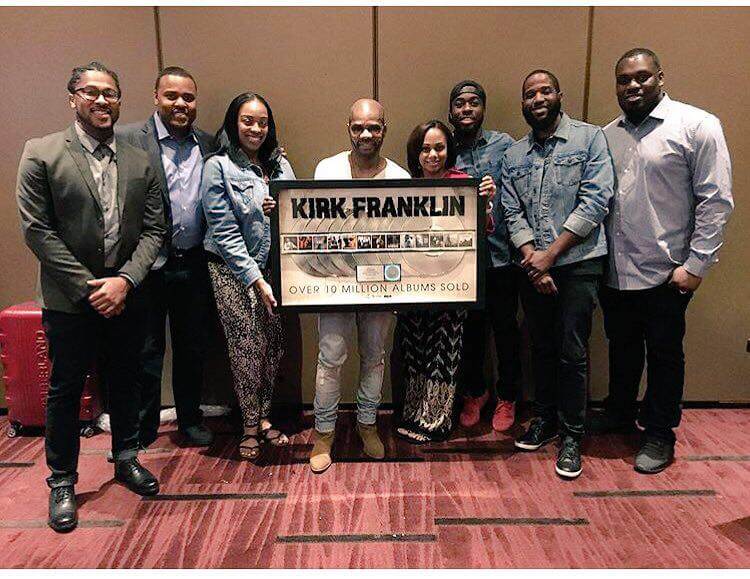 Who are some of the people in the industry you admire most?
Cathy Hughes, Clive Davis, Phil Thornton, Cynthia Johnson, Sylvia Rhone, and Ethiopia Habtemariam.
 Are you a part of any boards or volunteer organizations? Why is this important for industry people?Yes, I'm a board member of Progress, Inc.  It's an organization that serves the elderly and people with disabilities.  I'm also active at my church.  It's important to give back to the community and serve others.
What projects do you have coming up?New music from Israel Houghton, Donald Lawrence presents Tri-City Singers, Christon Gray, and J. Monty.
What's it like to work with Phil Thornton, RCAI's Senior Vice President and General Manager?
I love working with Phil.  He's a risk taker and he'll always push you outside of your comfort zone toward greatness.