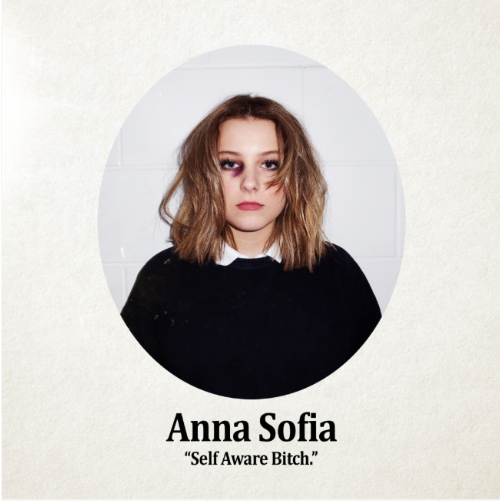 ANNA SOFIA: SELF AWARE BITCH HER NEW EP OUT TODAY
After receiving critical acclaim and tallying over 2 million cumulative streams, Anna Sofia releases her debut Self Aware Bitch EP today. In addition, she has also released the official music video for the song's title track "Self Aware Bitch" which shows Anna tackling dodgeball try-outs and school drama with a twist ending. Check out the "Self Aware Bitch" video HERE.
Stream Self Aware Bitch EP HERE via Electric Feel Records/Republic Records.
The project was primarily produced by rising producer Jeff Hazin with Grammy® nominated producer Frank Dukes (Taylor Swift, The Weeknd, Post Malone) lending h
Read More