Radio Facts: Radio Facts:


When Snoop Doggy Dogg released his critically acclaimed album Doggystyle back in November of 1993 the world knew he was good but I'm sure none of us would predict that the tall and skinny west coast gangster rapper from the L. B. C would be the icon he is today.
Growing into his own moguldom while dropping the "Doggy" from his name and briefly adding a "Lion' to his name, Snoop Dogg may have envisioned this moment for himself the entire time. In his song "Tha Shiznit" which appeared on his debut album, Snoop raps, "The Lexus flexes from Long Beach to Texas. " It's a bit of a stretch but maybe the Doggfather had a small inkling back then that he would one day give the keynote speech at SXSW in the music-friendly city of Austin, TX.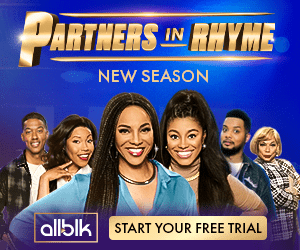 His Lexus has flexed far pass Texas since his meteoric rise back in the 90's but as big as he has become, Snoop is still brilliantly humble yet confident and comes across like the fun cousin or uncle you always want to hang with. His SXSW keynote address felt more like a conversation with a bit of a performance element and if you have ever seen him on stage, he always brings his A-game every time. Snoop Dogg was funny, passionate, and wise as he discussed everything from his humble beginnings, how he met Dr.
Dre, escaping the urban jungle that surrounded him, his new album Bush and much more. Snoop had his most interesting or profound moments when he spoke about this new series coming to HBO. The show is currently in development and Snoop is excited to be working with Menace II Society director Allen Hughes and Boondocks writer Rodney Barnes.
The show focuses on the rise of gang violence in the 80's and tells the untold stories of the many lives that were affected by the unforgiving plague that also had a major impact on Snoop's life as well. Snoop Dogg eloquently spoke on life back then for him and his friends. "Early in the '70s and toward the latter part of the '70s everything was beautiful because we had ways to have fun and communicate, and those who were underprivileged, the low economic side of life, the government would provide for us, which helped us get by.
It was a society and we all needed it and we all had it and we all helped each other. Then when Reaganomics kicked in, certain things were taken away, after-school programs and things of that nature. Guns and drugs were shipped into the neighborhood.
So it was a shift of having fun and playing football to selling drugs and shooting at each other. To me it was a system that was designed, because when the Reaganomics era began, that's when this began. "
Despite having programs and a sense of true community taken away from him, Snoop Dogg still found a way out and now he finds himself representing hip-hop music in an extraordinary way. He has become "Uncle Snoop" to many upcoming artists providing them with wisdom and opportunities to shine. He has also become of the face and backbone of a huge children's football league that has given several inner city children the opportunity to attend college on sports scholarships.
His own son, Cordell Broadus, who came up through the program created by his father, has officially announced that he'll be playing football for the UCLA Bruins. Snoop let everyone know that this was one of the proudest moments of his life to see his son accept the scholarship to attend UCLA. Snoop is a scholar in his own right but he is still Snoop Dogg the artist.
He spoke confidently about his upcoming album Bush that is set to be released in May. Although most hip-hop music critics would love to see Snoop and Dr. Dre link up once more, I'm sure they won't be mad about the connection he has made with Pharrell to produce this forthcoming project.
After all they did give us "Drop It Like It's Hot" and "Beautiful. " Maybe the most beautiful moment or more like the funniest moment came when Snoop spoke about one of he "greatest moments of his life.
" Outside of their love of music, everyone knows that Snoop Dogg and Willie Nelson share a love for that special green "Medicine. " According to Snoop the two were in the Netherlands to perform at the world renowned 420 concert together and to shoot a video for their collaboration "My Medicine. "
After a game of dominoes,where Snoop recalls getting his "ass whooped" by Willie Nelson, he said they went to KFC and ordered a bucket of chicken. Their order arrived, and each of them stuck their hand in at the same time, grabbing the same piece of chicken. "I'm like, 'That's you dog, my bad,'" recounted Snoop.
" That was one of my greatest moments of my life . " It wasn't the chicken itself but more so the fact that the kid from Long Beach that almost ended up in prison was in Amsterdam in a KFC drive thru with his hand on the same piece of chicken as Willie Nelson. What a life it has been for Snoop Dogg and what a life he still has to live.
His Lexus has definitely flexed from Long Beach to Texas and beyond.