World-renowned musician Ryuichi Sakamoto will perform his final concert of 2020, titled 'Ryuichi Sakamoto: Playing the Piano 12122020', broadcast online via MUSIC/SLASH, a video streaming platform that broadcasts using the highest sound quality available in the industry.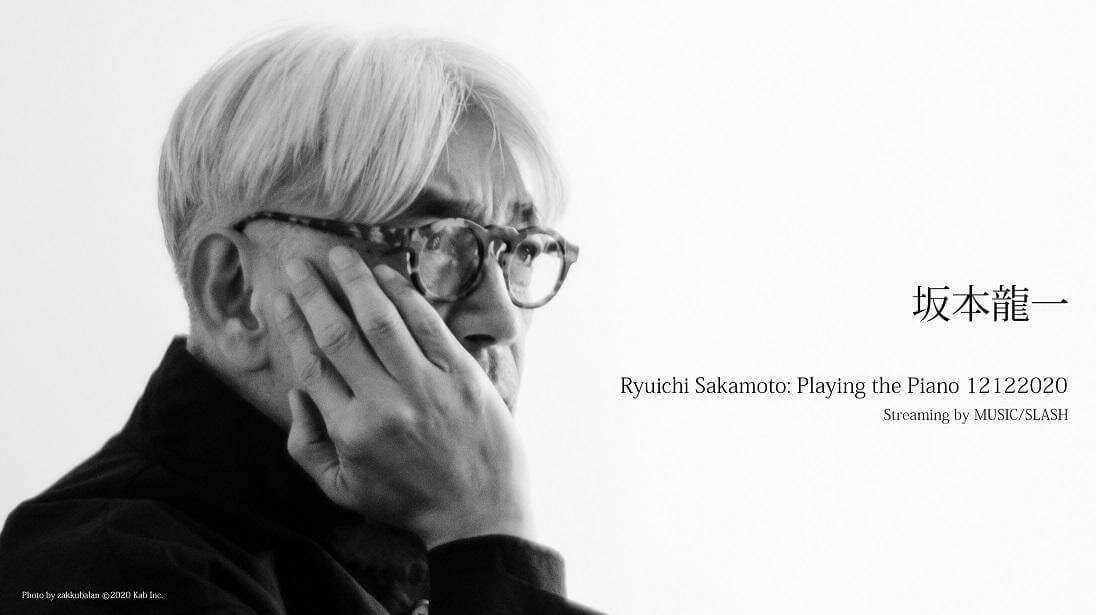 Back on April 2, before Japan announced a state of emergency and as members of the public were already beginning to stay home to help combat the COVID-19 pandemic, Sakamoto performed a live stream concert with the heartfelt notion, "If music can help to relieve the tension even just a little…" Now, Sakamoto will close out 2020 with a special piano concert broadcast live from a studio in Tokyo.
The live performance will be directed by Rhizomatiks. This multimedia art group focuses on the relationship between analog and digital, real and virtual, for works of design, art, and entertainment, led by visionary artist Daito Manabe. They will work with rising New York-based artist duo Zakkubalan to deliver a challenging visual project that brings the worlds of Sakamoto and Rhizomatiks to vivid life.
This will be Sakamoto's first piano solo concert performed in Japan since 2013. The exclusive concert will be delivered simultaneously in eight countries and territories around the world.
The concert will be broadcast exclusively by MUSIC/SLASH, a video streaming service that offers the highest sound quality available in the industry's history.
Tickets go on sale today, and sales will end on December 7 at 23:59 JST. Don't miss the opportunity!
When purchasing a ticket, viewers much first watch a test video to confirm their setup is working correctly. Details can be found on the official MUSIC/SLASH website. A special site for the livestream event can be found here, featuring a message from Sakamoto.
Concert title: 'Ryuichi Sakamoto: Playing the Piano 12122020'
Broadcast date: Saturday, December 12, 2020 at 19:30 JST
Broadcast countries and territories: Japan, USA, Taiwan, Thailand, South Korea, Singapore, Canada, Australia
Broadcast platform: MUSIC/SLASH (https://musicslash.jp/)
Ticket sales: eplus(https://special.musicslash.jp/sakamoto2020/)
Ticket sales period: October 23, 2020 through December 7, 2020 at 23:59 JST
Ticket price: 5,000 yen (excluding tax)
In other Sakamoto news, the title and reservation date for 'Ryuichi Sakamoto | Art Box Project 2020' have been confirmed, following a teaser site that opened on September 18. The title for this year's project is '2020S', and reservations will begin on October 30 at 12:00 JST. The work is expected to symbolize 2020, a year of drastic change. A special site containing details for '2020S' can be found here.