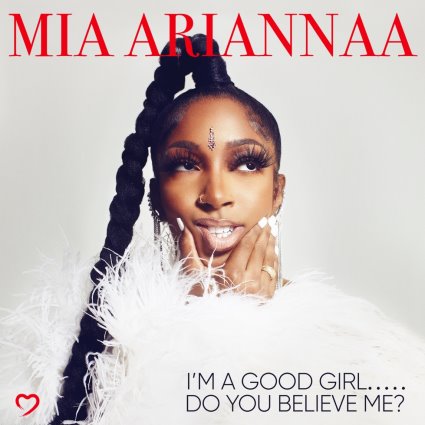 DROPS MUSIC VIDEO FOR NEW SINGLE "F.A.B."
WATCH ITHERE!
After garnering acclaim from FLAUNT, YouKnowIGotSoul, and more, rising songstress Mia Ariannaa unveils her debut EP, I'm a good girl … do you believe me?
Get it HERE via Division 1/Epic Records.
To celebrate the release, she just shared the music video for her new single "F.A.B." In the spellbinding clip, she becomes the main attraction at an exclusive art show. "Working with Mia Ariannaa has been a dream come true for me" says Rico Love. "I've always wanted to have my own Biggie Smalls, I always wanted to develop the next great superstar and I truly believe in my heart that's she is that. I'd bet my life on her success".
Watch it HERE.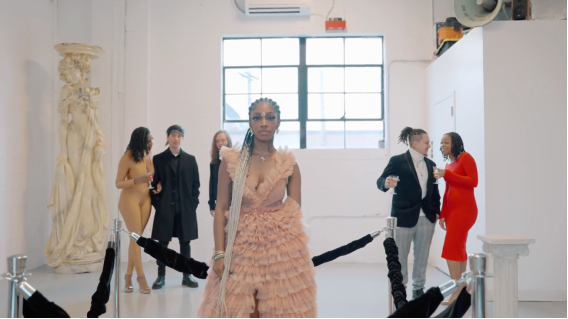 Additionally, the EP boasts "#AnxiousAF." Produced by GRAMMY® Award winner Rico Love, it flipped Ginuwine's old school banger "So Anxious" and featured none other than Jacob Latimore as the leading man in its music video. The project also includes fan favorites "What Was I Thinking?" and "S.T.M.F.U." Receiving praise from tastemakers, FLAUNT promised, "Mia Ariannaa is here to shake up the music industry with her standout voice, relentless bars, soulful spirit, inner and outer beauty, and endless good energy," and YouKnowIGotSoul just plugged her.
Get to know Mia Ariannaa now. She's a good girl…but you'll have to listen to find out for sure.
AboutMia Ariannaa
Blasting off blunt bars, singing with seductively soulful spirit, and shining like the jewel in her signature Bindi, Mia Ariannaa actualizes a vibrant, visceral, and vital vision of her own her debut EP for Division 1/Epic Records, I'm a good girl … do you believe me. Growing up Charlotte, NC, she sang in the church choir and belted out the "The Star-Spangled Banner" at middle school basketball games. After years of singing as a hobby, she participated in Monica's "So Gone" Challenge on social media during 2016. Her video went viral, and she continued to post freestyles, building up a following of almost 50K on Instagram and generating hundreds of thousands of views. She personally financed her career, putting up the money for videos and release parties as she dropped originals "Make You," "One Hun Done," and "Nobody." In the summer of 2019, two-time GRAMMY® Award-winning artist, songwriter, producer, and mogul stumbled on her Instagram. Blown away by her Roddy Ricch freestyle, he reached out. Mia hopped in the car, drove straight to Miami, and they met in person as she signed to Rico's Division1. Now, she formally introduces herself with "What Was I Thinking."