Jermaine Dupri is "WYNNing!" Today, the super-producer announced that his dj residency at the iconic Wynn Las Vegas has expanded from his five-year gig at Tryst to include additional Wynn hotspots XS, Surrender and Encore Beach Club.
Dupri will perform a total of 18 shows at the four hotel venues beginning July 18 through the end of 2015."DJing at Wynn nightclubs doesn't compare to anywhere else," says Dupri.
"It's like your one and only time to rock a party for damn near everybody – West Coast, East Coast, Midwest, the South, London, and Paris. People from all over the world party in Vegas." A resident dj on the Vegas scene since 2007, Dupri first began his Wynn residency five years ago at Tryst, arguably the hottest club on the strip.
His electrifying sets stood out among the slew of EDM (Electronic Dance Music) spinners and became a popular destination for local party-goers. With Dupri's show being one of the few places in town where you can get a strictly hip-hop experience, it wasn't long before Wynn sought to add more clubs to JD's schedule.
"I'm pretty much the only dj in town who sticks strictly to hip-hop because hip-hop is generally not taken as seriously as dance music," he states. "At the end of the day, people move to what feels good. It really doesn't matter if it's EDM or hip-hop.
I just want people to leave saying, 'That was a damn good party!' "Managed by booking agency SKAM Artist (who brokered the Wynn deal), Dupri maintains that DJing in Vegas requires more than the ability to work a Serato." In Vegas, the dj is the main attraction at a party," he says.
"People pay to see and hear what the dj is going to play. It's more than just playing a series of records. It's about your ability to really put on an entertaining show."
For more information on Jermaine Dupri's resident nights at the Wynn, log on to www.WynnLasVegas.com/NightClubs.
For Dupri's current dj schedule, see below: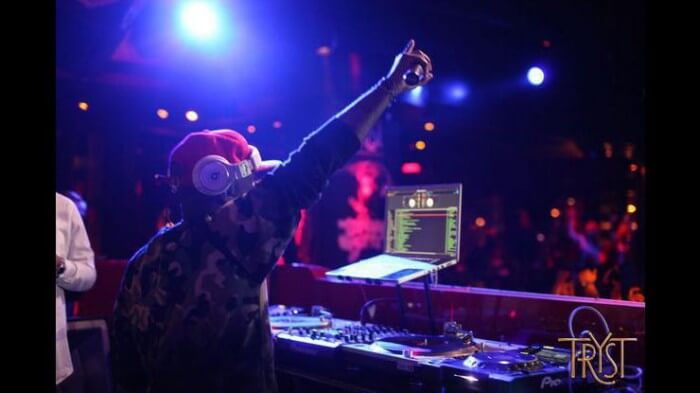 | | | | | |
| --- | --- | --- | --- | --- |
| Date | City | State    | Venue | Event Name |
| | St. Louis | MO | Marquee St. Louis | Jermaine Dupri At Marquee St. Louis |
| | Minneapolis | MN | TBD Minneapolis | Jermaine Dupri At MLB Event |
| | Las Vegas | NV | Surrender Nightclub | Jermaine Dupri @ Surrender |
| | Los Angeles | CA | Playhouse Hollywood | Jermaine Dupri @ Playhouse |
| | Las Vegas | NV | Marquee Las Vegas | Jermaine Dupri @ Experian Client Summit |
| | Las Vegas | NV | Tryst Nightclub | Jermaine Dupri At Tryst |
| | Las Vegas | NV | Tryst Nightclub | Jermaine Dupri @ Tryst |
| | Las Vegas | NV | XS Las Vegas | Jermaine Dupri At XS |
| | New York | NY | TBD | Sujit's B-Day – TBD NYC |
| | Las Vegas | NV | Tryst Nightclub | Jermaine Dupri At Tryst |
| | Las Vegas | NV | Tryst Nightclub | Jermaine Dupri At Tryst |