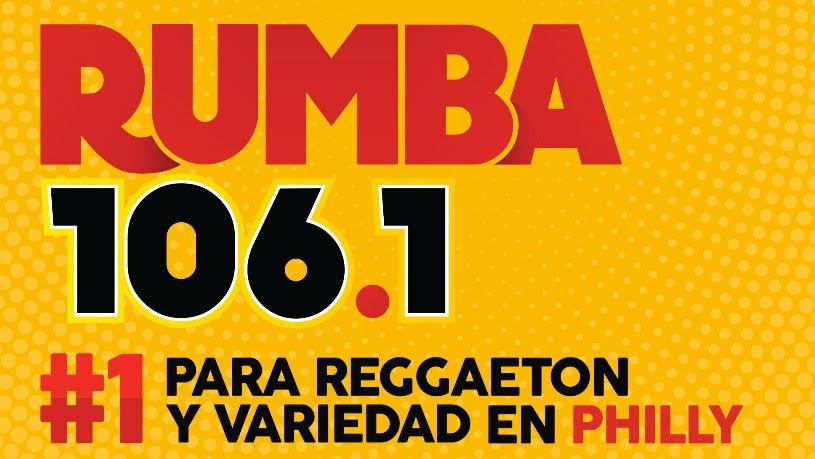 iHeartMedia Philadelphia announced today that Lizette Alicea has been named to Vice President of Sales for Rumba 106.1, # 1 Para Reggaetón Y Variedad En Philadelphia, effective April 4, 2022.  iHeartMedia Philadelphia has a strong cross-platform presence and includes a number of iconic brands and franchises — both broadcast and digital — encompassing six stations comprised of Latin music (Reggaetón, Urban Pop, Bachata, Salsa and more), Hip-Hop and R&B, CHR, ALT Rock and Sports Talk formats.  
iHeartMedia has the leading consumer reach and influence across multiple platforms and delivers more live programming than any other media company. As Vice President of Sales for Philadelphia's top station for Latin music, Alicea will be responsible for overseeing the sales team, including sales growth and strategic partnerships. She will report to Chris Squire, Senior Vice President of Sales for iHeartMedia Philadelphia.
"Adding an experienced leader to the Rumba 106.1 team was our #1 priority and I am thrilled to add Lizette Alicea to our growing team," said Squire. "Lizette knows Philadelphia and she's a strong and dynamic leader. Her management style will be a great fit here at iHeartMedia Philly."
Alicea is a seasoned professional who joins iHeartMedia Philadelphia's Rumba 106.1 from Univision Communications, where she most recently served as the Local Sales Manager. She also previously served as the Local Sales Market Leader at Univision, where she was a team leader and top account executive. Alicea is also making her return to iHeartMedia, where she served as an Integrated Media Sale Executive in NYC from 2007-2011. Alicea is a graduate of Hunter College, NYC.
"I am thrilled to be back at iHeartMedia," said Alicea. "Rumba will entertain while creating opportunities that empower, unite and invigorate the Hispanic community as well as offer marketing strategies that hit the mark. I am honored and humbled to work alongside a talented group of great people."  
"The success of Rumba 106.1 will depend on our commitment and connection to the vibrant and growing Latino community in Philadelphia," said Jeff Moore, Market President for iHeartMedia Philadelphia. "In Lizette, we found a proven, dynamic professional with media expertise and, most importantly, experience working with Philadelphia's diverse Latino population in an authentic and caring way.  As we continue to grow this team, Lizette will seek to find the kind of account executives that know how to connect our amazing business community with the rapidly growing Latino audience."
iHeartMedia is a leading media outlet in the Philadelphia market with multiple platforms, including its broadcast stations; live events; data; and its digital businesses and platforms, including mobile, social and its own iHeartRadio, iHeartMedia's free all-in-one digital music, podcasting and live streaming radio service – with 3 billion app downloads and more than 150 million registered users.