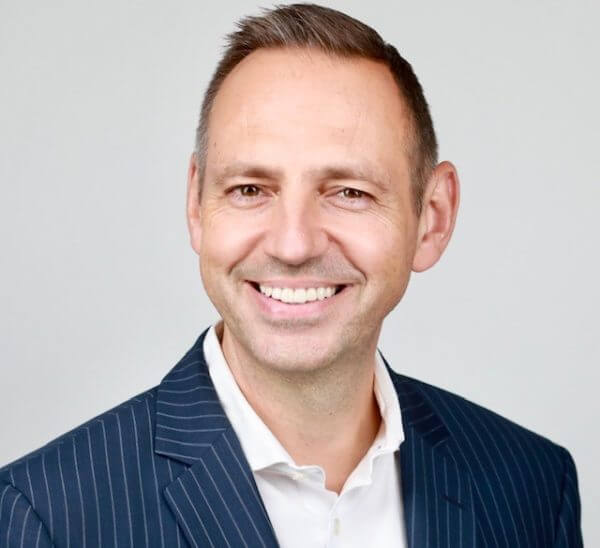 IHEARTMEDIA NEW YORK NAMES BERNIE WEISS MARKET PRESIDENT
iHeartMedia New York announced today that Bernie Weiss has been named Market President and Steve DeLusant has also been elevated to Region Senior Vice President of Sales, effective immediately.
iHeartMedia New York has a strong cross-platform presence and includes a number of iconic brands and franchises – both broadcast and digital – including Z100, Power 105.1, 103.5 KTU, 106.7 Lite FM, Q104.3, 710 WOR, iHeartRadio Broadway, and produces nationally-recognized marquee events, including Z100's Jingle Ball, Power 105.1's Powerhouse, KTUphoria, Lite FM's Broadway in Bryant Park and intimate world class performances and album release parties at the iHeartRadio Theater New York. iHeartMedia's success is also built on its unmatched array of talent, and New York is home to some of the country's top on-air personalities, heard both in New York and across America – including Elvis Duran, Charlamagne Tha God, Angela Yee and DJ Envy, Angie Martinez, Paul "Cubby" Bryant and Christine Nagy, Jim Kerr and Shelli Sonstein, Greg T and Carolina Bermudez.
As Market President, Weiss will work closely with the programming, business and sales teams for all station brands in New York and will also oversee the station's on-air and digital programming as well as create new revenue opportunities. He previously served as Region Senior Vice President of Sales for iHeartMedia New York, where he oversaw the market's sales team. Weiss will continue to report to Scott Hopeck, Division President for iHeartMedia Market Groups.
"Listeners continue to crave companionship and advertisers continue to demand ROI, and broadcast radio delivers on both fronts," said Weiss. "iHeartMedia continues to be one of the most innovative media players – offering the best content and programming for hundreds of millions of listeners – and I am looking forward to working with the New York team to build on our already strong connection with listeners, advertisers and in the community."
Weiss is a media veteran and has been with iHeartMedia for over a decade, first joining iHeartMedia New York in 2004 as an Account Executive for Power 105.1 after holding several general sales management positions in the European radio industry. Under his strong leadership, the iHeartMedia New York sales team has held the No. 1 revenue position for five consecutive years in the New York market from 2015 to 2019. Throughout his career at iHeartMedia, Weiss has risen through the ranks, holding various sales positions including Vice President of Sales, General Sales Manager, Local Sales Manager and Account Manager for leading stations.
With Weiss' appointment to Market President, the company also announced today that Steve DeLusant has been promoted to Region Senior Vice President of Sales for iHeartMedia New York. He previously served as Director of Sales, where he oversaw sales and strategy for the six market-leading New York station brands. Under DeLusant's leadership, in February of 2019, Power 105.1 became the first Urban radio station to ever dominate the market in total revenue. As Region Senior Vice President of Sales, DeLusant will be responsible for fielding and leading a team of the most talented sales managers, salespeople and client support specialists in order to forge long term relationships with client partners and their agencies. DeLusant will report to Weiss.
Throughout his career, DeLusant has held several sales positions within the media industry, including Vice President of Sales for iHeartMedia New York, where he oversaw sales for Power 105.1, 103.5 KTU and Q104.3, as well as Sales Manager for Z100, Power 105.1, 103.5 KTU and 106.7 Lite FM. Earlier in his career, DeLusant also served as Senior Account Executive for Emmis Communications, where he specialized in multicultural marketing; promotions for Cumulus Communications; and was a sales associate for iHeartMedia's 106.7 Lite FM.
"I'm thrilled to promote both Bernie and Steve. It's especially rewarding to find the best candidates for key leadership roles in your own building," said Hopeck. "They're extremely knowledgeable about our ever-evolving business and have built their personal brands by accelerating the growth of our iconic stations. I'm confident that they will continue to elevate our New York operation to even greater heights."
iHeartMedia is the leading media outlet in the New York market with multiple platforms, including its broadcast stations; live events; data; and its digital businesses and platforms, including mobile, social and its own iHeartRadio, iHeartMedia's free all-in-one digital music, podcasting and live streaming radio service – with more than 2 billion app downloads and more than 135 million registered users.