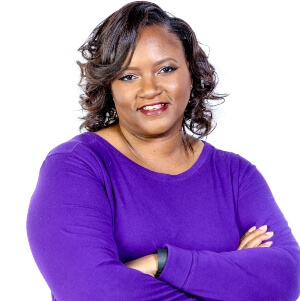 Editors Note: Bailey Coleman is one of our favorite industry people she is SO deserving of this SUPER congrats.
iHeartMedia announced today that Bailey Coleman has been named Vice President of Programming for iHeartMedia New Orleans, effective March 30. iHeartMedia New Orleans has a strong cross-platform presence and includes a number of iconic brands and franchises — both broadcast and digital — encompassing more than eight stations comprised of music, talk and news formats.
iHeartMedia has the leading consumer reach and influence across multiple platforms and delivers more live programming than any other media company. As Vice President of Programming, Coleman will be responsible for overseeing the programming content and operations for all eight radio stations.
In addition, she will host middays from10 a.m. to 2 p.m. on 98.5 WYLD. Coleman will report to Bob Murphy, Senior Vice President of Programming for iHeartMedia's Louisiana Metro Markets.
Coleman joins iHeartMedia New Orleans from V100.7 in Milwaukee, Wisconsin, where she served as program director and an on-air host. Her career at V100.7 spans 19 years as a well-known on-air personality.
Most recently, she has also served as a member of iHeartMedia's innovation team that uses technology to create community-based multi-platform listening experiences.
"I am excited to welcome an iHeart superstar to the New Orleans market," said Tori Kahl, Market President for iHeartMedia New Orleans. "Bailey has offered fantastic leadership in the Milwaukee market and with her blend of technical ability, passion and personability, she will be a wonderful addition to our team here in NOLA."
"Bailey is already part of an innovative team that is leading our brands into the new decade," said Murphy. "Bailey's move to the New Orleans market brings her incredible expertise to an already stellar programming team."
"I am so thankful to be selected to work with an amazing group of talented people in the iHeartMedia New Orleans market," said Coleman. "I look forward to connecting with the NOLA audience and working together with the team on our market-leading brands in my role as Vice President of Programming."
Coleman is assuming the position recently held by Uptown Angela Watson-Charles, who was elevated to an Executive Vice President of Programming role within the company's new Community Division.
iHeartMedia is the leading media outlet in the New Orleans market with multiple platforms, including its broadcast stations; live events; data; and its digital businesses and platforms, including mobile, social and its own iHeartRadio, iHeartMedia's free all-in-one digital music, podcasting and live streaming radio service – with more than 2 billion app downloads and more than 135 million registered users.