Musical Legacy Of George Clinton To Be Cemented In Hollywood at the Walk Of Fame
The Godfather Of Funk Portrayed By Wiz Khalifa In New Biopic, Spinning Gold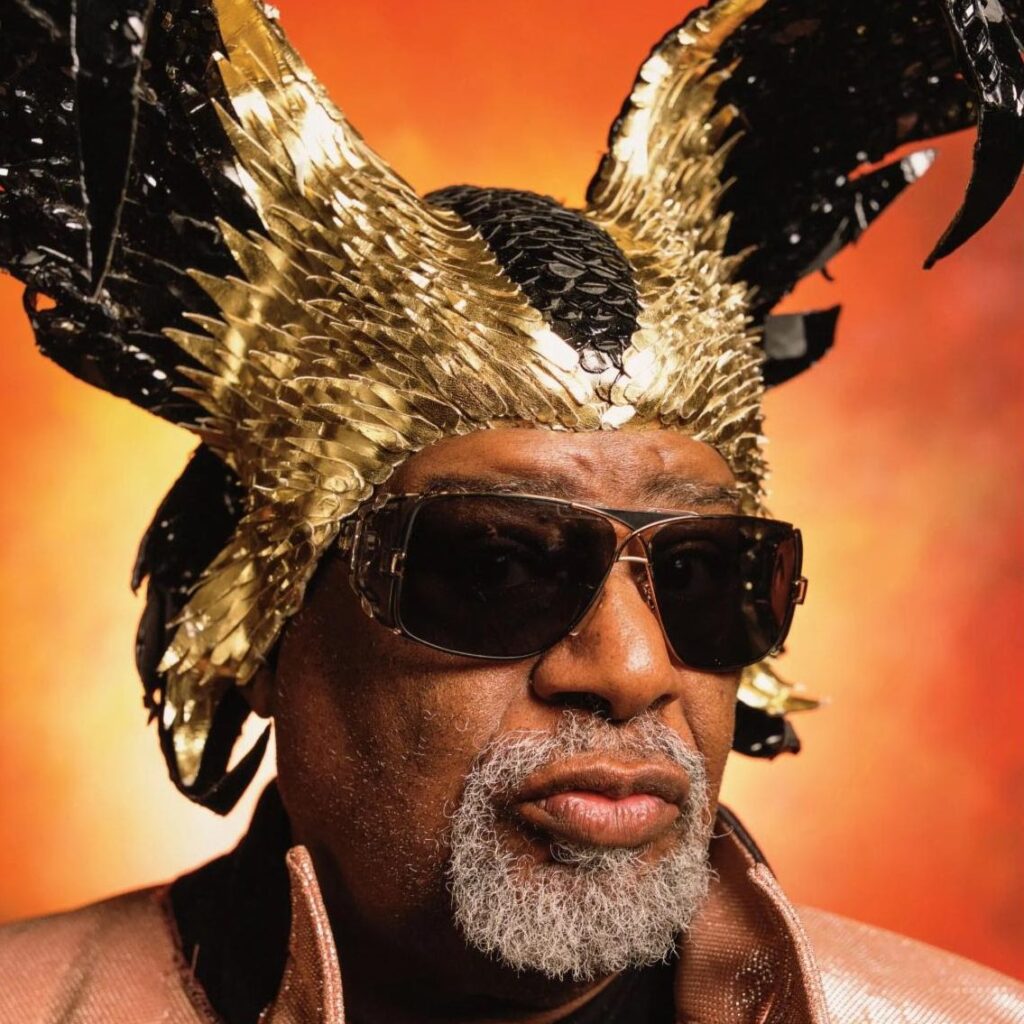 Parliament-Funkadelic Plays Post-Pandemic SummerStage Show on June 27
Legendary musician George Clinton is set to have his legacy cemented in Hollywood once again, both literally and figuratively.
The P-Funk creator has been named among this year's class of eight Hollywood Walk of Fame Honorees in the Recording category. Clinton shares the honor with Ashanti, DJ Khaled, the Black Eyed Peas, Avril Lavigne, Los Huracanes Del Norte, Martha Reeves and Nipsey Hussle, who will be conferred the honor posthumously.
The eight musicians and groups join five more nominees in the Motion Pictures category – including Francis Ford Coppola & Michael B. Jordan – to complete the Hollywood Walk Of Fame Class of 2022 selected by Hollywood Chamber of Commerce from a pool of hundreds of nominations
. Clinton and the other honorees will each receive their stars in individual ceremonies to be announced later this year.
In addition to this latest accolade for his influence in the world of music over the past four decades, George Clinton is also set to be memorialized in the new film Spinning Gold.
The biopic documents the rise of music executive Neil Bogart's Casablanca Records, the label which Clinton and Parliament called home during the 70s.
It was announced late last week that the Godfather of Funk will be played by Wiz Khalifa, who joins a bevy of other musicians in the film.
Written and directed by Bogart's son Timothy Scott Bogart, Spinning Gold will find Wiz and prominent pop stars Jason Derulo, Pink Sweat$ and Tayla Parx not only showcasing their acting chops, but performing covers of music by Parliament, Gladys Knight, Donna Summer, Bill Withers and more for the film's soundtrack. Production continued on the film in New Jersey last week.
In a conversation about his career of over six decades, George Clinton told NPR that even at the genesis of his legendary collective Parliament-Funkadelic, the goal was always to be transcendent; to impact music and the culture across several generations.
It's safe to say that he has met and exceeded that goal. As a pioneer of creative self-expression and individuality, George Clinton set a precedent for fluidity in what it meant to be a Black musician or an urban artist.
As he approaches his 80th birthday this July, George Clinton is continuing his "farewell" tour as Parliament-Funkadelic will make their post-pandemic return to the stage this weekend in New York City with performances at the Blue Note Jazz Festival/Central Park SummerStage on June 27th.
The performances serve as a preview of the 2022 One Nation Under A Groove Tour, due to kick off next summer.