Radio Facts: Radio Facts: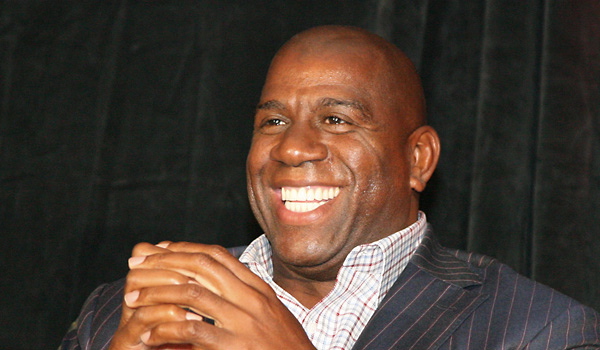 In an effort to increase the number of former dropouts receiving their high school diploma, Earvin "Magic" Johnson, two-time NBA Hall-of-Famer and business titan, is making new friendships to take action in addressing the high school dropout epidemic.
This new organization, called Friends of Magic, will be a network of individuals, foundations and companies whose mission is to provide Magic Johnson Bridgescape Academy students who are at risk or have dropped out the resources and assistance they need to not only graduate high school, but the opportunity to build their future through educational resources, internships and real world experiences.
"As many as one quarter of our nation's students are not finishing high school," said Earvin "Magic" Johnson. "Our goal is to ensure that no student falls through the cracks, and that all students have the opportunity to receive their high school diplomas and be fully prepared for college or the workplace."
According to Natalie Williams, Vice-President of Strategic Alliances, the intent behind the Friends of Magic organization is to be a thought leader in dropout recovery and prevention solutions by providing valuable educational resources in urban areas. The resources received will be directed to provide scholarships, internships and program enhancements for students who attend the magic johnson Bridgescape Academies across the country.
Williams also stated that in addition to securing resources, the Friends of Magic organization plans to recruit legions of volunteers to drive the dropout recovery and prevention mission at a grassroots level.
"Our goal is to see more young people reach their fullest potential," said Williams. "Friends of Magic will put the resources where they are needed the most. This includes providing scholarships, mentoring programs, and internships that propel each and every high school graduate toward their goals."
To officially launch the Friends of Magic movement nationally, magic johnson is hosting a press conference in Chicago.
The very first "friend" of the Friends of Magic organization is Chicago-native rapper/actor Common. The hip-hop star will participate in the press conference and lend his support to the movement.
"I have always admired Magic's commitment to bring business and services to our community. In Chicago, the violence is so bad that we all need to band together whenever possible to provide real alternatives and give young people a reason to hope and to dream for a brighter future for themselves," Common said. "I think this opportunity is a step in that direction for so many students. I'm honored to be a part of the launch of Friends of Magic and to work with Magic, through Common Ground Foundation, to do what we can for our youth in Chicago."
The press event is scheduled for September 18, 2013 at 11:30 a.m. central time. The location for the press event is at a newly opened magic johnson Bridgescape Academy in the Lawndale community of Chicago (3210 W. Roosevelt Rd., Chicago, IL, 60624).