Black Comedians Who Paved the Way
Black comedy is the first original American art form. 200 years ago when white men put on blackface and started a national craze known as minstrelsy they opened the door for Black comedians to get into show business and they did it with a vengeance.
The first recognized Black standup comedian is Moms Mabley.
Working in minstrel shows in the 1920s and 30s she dressed up like an old woman so she could get away with social commentary in stark, relatable terms. This approach made her the biggest star ( $10,000 a week) at the Apollo Theater and earned her appearances on TV talk shows and record labels. At 75 she was the oldest person to have a US Top 40 Hit. Moms passed away in 1975, but not before showing the youngsters how to do it right.
In mixed theaters, Blacks were seated in the balcony and not allowed to laugh at jokes until the white patrons laughed first.
Party records began because of Black Comedians.
In mixed theaters, Blacks were seated in the balcony and not allowed to laugh at jokes until the white patrons laughed first. So Pathe Records started a comedy label so people could get laughs in the privacy of their own homes.
Redd Foxx was a black comedian who ruled party records to the tune of 50 recordings. Foxx kicked off his career in a washtub band and worked his way up to Las Vegas headliner then got famous in the NBC hit, Sanford and Son.
His get-rich-quick schemes and fake heart attacks to get sympathy made him a national treasure, but his problems with the IRS kept him working until he died on the set of his CBS sitcom, The Royal Family on October 11, 1991, of what else? A heart attack.
While Redd Foxx was naughty on party records, Rudy Ray Moore was a straight-up nasty black comedian. You had to sneak his records into the house, but this underground phenomenon toured and made his own films, starting off with his alter ego, Dolemite.
His rhymes, like "The Signifying Monkey" and braggadocio transcended comedy. Snoop Dog and Big Daddy Kane refer to Moore as the pioneer of rap, but it all wrapped up for Rudy Ray on October 19, 2008.
Dick Gregory got into homes by being on television.
Once Playboy Club owner Hugh Hefner hired this political Black comedian and he appeared on The Tonight Show with Jack Paar, Gregory's salary went from $250 a week to $5,000 a night.
Not bad for 1961, but the 1960s was bad for Blacks and Dick Gregory used his influence to become an activist working with Martin Luther King, Jr. and his comedy torch was passed to one of his two proteges, Bill Cosby. (Richard Pryor was the other protege).
TV didn't know where to find Black comedians until The Tonight Show, host Johnny Carson asked guest, Redd Foxx, who should be the next big Black comedian. "Flip Wilson".
The Flip Wilson Show premiered in 1970 and for an hour during prime time a Black man was entertained with music, comedy and recurring characters, most notably Wilson in drag as Geraldine Jones, a sassy man-killer who had a boyfriend named Killer. Wilson's success ushered in other Black shows and for his efforts, Flip Wilson died a rich man on November 25, 1998.
The next crack in the television Black door was Sanford and Son, the show that not only made Redd Foxx a star, but also the indelible female Black comedian, LaWanda Page.
Known as a raw stage comedienne and party record artist (teamed with Leroy & Skillet), Page morphed into the sanctimonious Aunt Esther and became a TV icon. Once the show moved on she did guest-starring roles on Black sitcoms and every hood flick that needed more laughs. This Queen of comedy abdicated her Earthly throne on September 14, 2002.
By now the networks were so thirsty for Black comedy NBC gave a primetime show to the most controversial comedian of the era. That show lasted only four episodes under the restrictions of TV and for good reason. The comedian was Richard Pryor.
Pryor started off as a safe and clean Bill Cosby clone and was getting plenty of work. Then this comedy genius who grew up in a brothel had an epiphany and went back to the drawing board to transform himself into the soul-exposing humorist known as the Greatest Comedian of the 20th Century.
With his brilliant writing, acting and standup, Pryor took comedy down a road that others could only follow and the parade would've never stopped had he not been human. After decades of cocaine abuse and debilitating disease, Pryor's body gave up on December 10, 2005.
The massive hole Pryor left was plugged up by a cocky young black comedian from Brooklyn who was a featured player on Saturday Night Live.
Eddie Murphy enamored America with his take on Gumby, Buckwheat, James Brown and Mr. Robinson (a ghetto Mr. Rogers complete with sweater). Eddie Murphy was a rock star; young and wearing tight leather pants. He made hit movie after hit movie after hit movie, becoming the yardstick for what a comedian could achieve.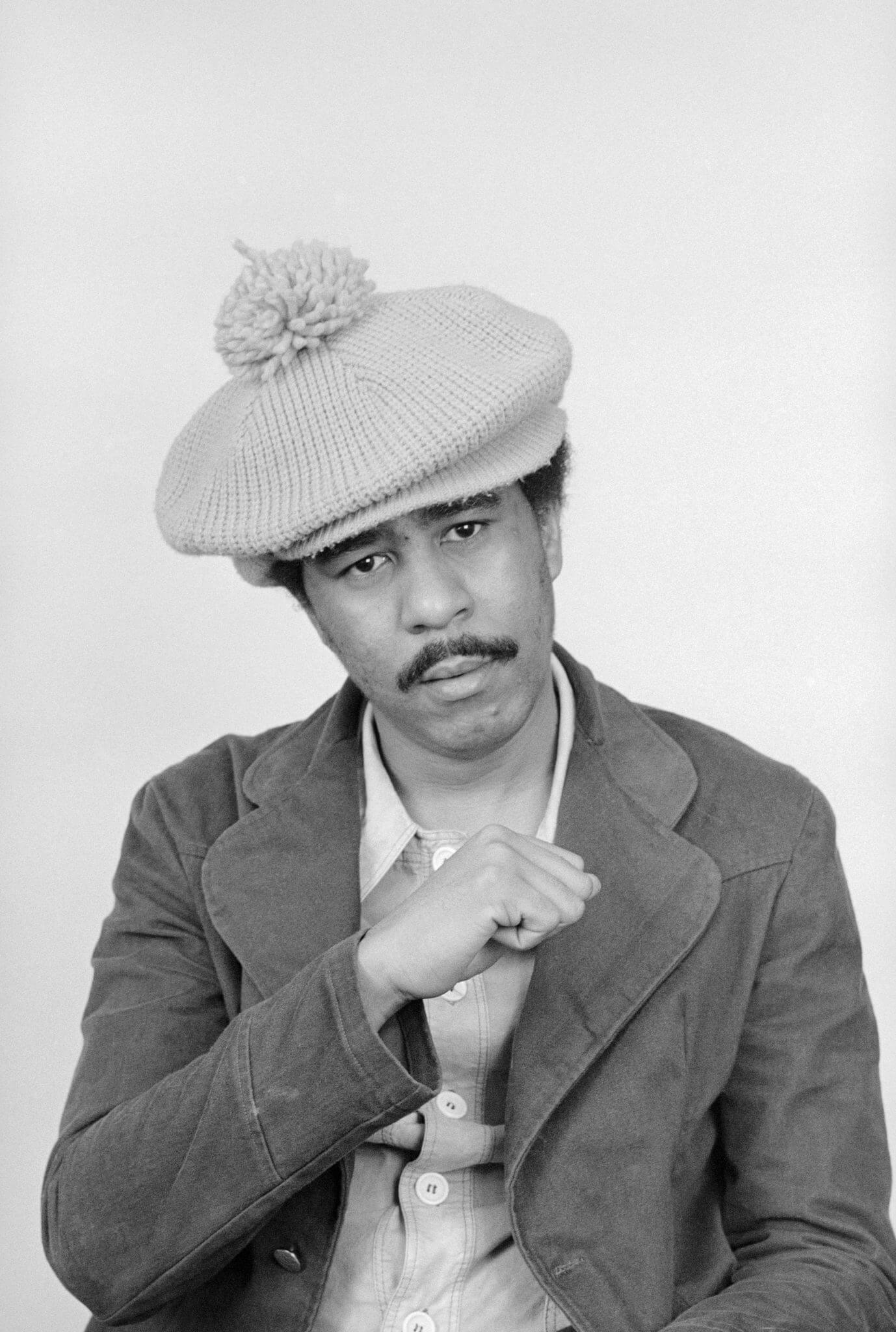 Murphy ran with a group of Black comedians known as The Black Pack: Arsenio Hall, Damon Wayans, Paul Mooney, Keenan Ivory Wayans and Robert Townsend.
Townsend earned his stripes when his frustration with meager roles for Blacks led to him making his own film, the classic Hollywood Shuffle, financed chiefly with his credit cards. The studios then gave him their money and kept him behind the camera in film and television.
Townsends' writing partner on Hollywood Shuffle, Keenan Ivory Wayans took Black parody to a new level. His own smash movie hit, I'm Gonna Git You Sucka, showed the new Fox network what he could do and they gave him and his brother Damon a contract. In return, they got In Living Color, a mega-hit that spawned imitators and made stars.
It was sweet until network suits got involved and forced the Wayans clan to dump TV for the big screen and make a succession of hit motion pictures relying heavily on their proven formula – parody. One of those Black stars from one of their films was responsible for the Black Comedy Boom.
Robin Harris was discovered by ventriloquist, Richard Sanfield of Richard and Willie fame while working at a car wash. Harris asked how Sanfield could afford a Rolls Royce.
The answer – comedy. Robin Harris got so good at comedy that he became the reason Hollywood executives swarmed the hood to witness this natural-born master hold court at the Comedy Act Theater in South Central Los Angeles with his signature routine Bebe's Kids and his caustic crowd work. Thanks to his drawing power other unknown comedians got seen by Hollywood and a revolution began while Harris made films, shot a comedy special and then just as his ship was about to sail to superstardom, he died of a massive heart attack on March 18, 1990.
All these vintage Black comedians advanced the craft of comedy and the generations that followed them stand on their shoulders and should learn by their example. For the question should be asked of all comedians – is it what you do as a comedian or what you do for comedy?