Radio Facts: Radio Facts:
As another church in
South Carolina
is burning, the hashtag #WhoIsBurningBlackChurches is starting to trend on Twitter and other
social
media platforms
. Last night the Mt. Zion A.M.E Church in Greeleyville, South Carolina was the latest church to be victimized by "lightning" or arson as the
AP
reported.
Talib Kweli, who is always outspoken about societies issues, seems to be not falling for the banana in the tailpipe. He took to
social
media to address the
issue
in only the way he can.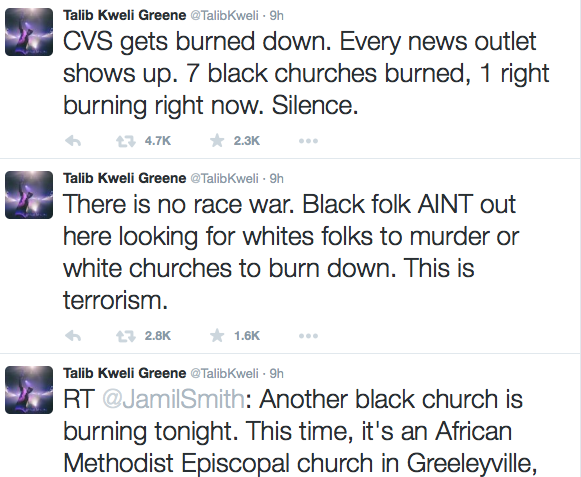 There you have it,
Talib Kweli
pretty much just said what many are thinking and what many already know.  I will just leave it at that. Check out the clip below to see AP's report on the latest
black church
to burn.
https://youtu.be/bDBRLlyyXgw