Home
Tags
Media platforms
Tag: media platforms
Service Broadcasting – Dallas-Ft. Worth
– is offering a unique opportunity for a skilled imaging and production talent to join the newly syndicated
DeDe In The Morning
as Creative Services Director.
Our Opportunity
We are looking for an experienced audio expert to coordinate and manage creative and commercial network production operations of
DeDe In the Morning
, a personality-oriented three-person team, syndicated by
Compass Media Networks.
The ideal candidate would work with the Brand Manager, Head of Production and Lead Producer to: manage network creative and commercial production services and operations; develop custom sound design and sonic branding for the show; create, curate and produce custom audio content for show segments/highlights and daily local and network promos; write custom imaging and commercial scripts; continuously update show imaging and develop a system for keeping it fresh; manage the details and flow of network and affiliate audio requests for custom content, liners, promos, commercials, etc.; and create, edit and manage audio content for Best of DeDe in the Morning,
DeDeMakesMeLaugh.com
and related social/digital platforms.
Required Skills:
An understanding of Nielsen PPM programming strategy and execution tactics
Possess insights and understanding of entertainment brands, pop culture, and Black/hip hop music lifestyles
Ability to efficiently create/edit/produce innovative and impactful audio for local and network in a real-time environment
Ability to ideate, create, curate, post, schedule, manage and monitor, audio content for our website(s) and social media platforms
High level communication and customer service skills that lead to positive interactions and successful outcomes with affiliates, clients, partners, vendors and meta-team members of the media, entertainment, and advertising communities
Ability to manage and complete multiple ongoing tasks in a deadline driven environment
Required Experience:
2+ years' experience producing high-quality audio content for a successful radio cluster/station or syndicated show
Sound design and sonic branding experience
Media production experience
Live audio board operation
Proficient knowledge and skills with ProTools, Adobe Audition, Sony Vegas or Reaper, a plus
If you have a passion for people, innovative ideas, creative content, and love to laugh, send your resume package, along with your imaging philosophy/strategy, sample scripts and audio demo, to SBG HR manager Debbie Henry at [email protected]
Service Broadcasting is an Equal Opportunity Employer
[caption id="attachment_190568" align="alignleft" width="188"]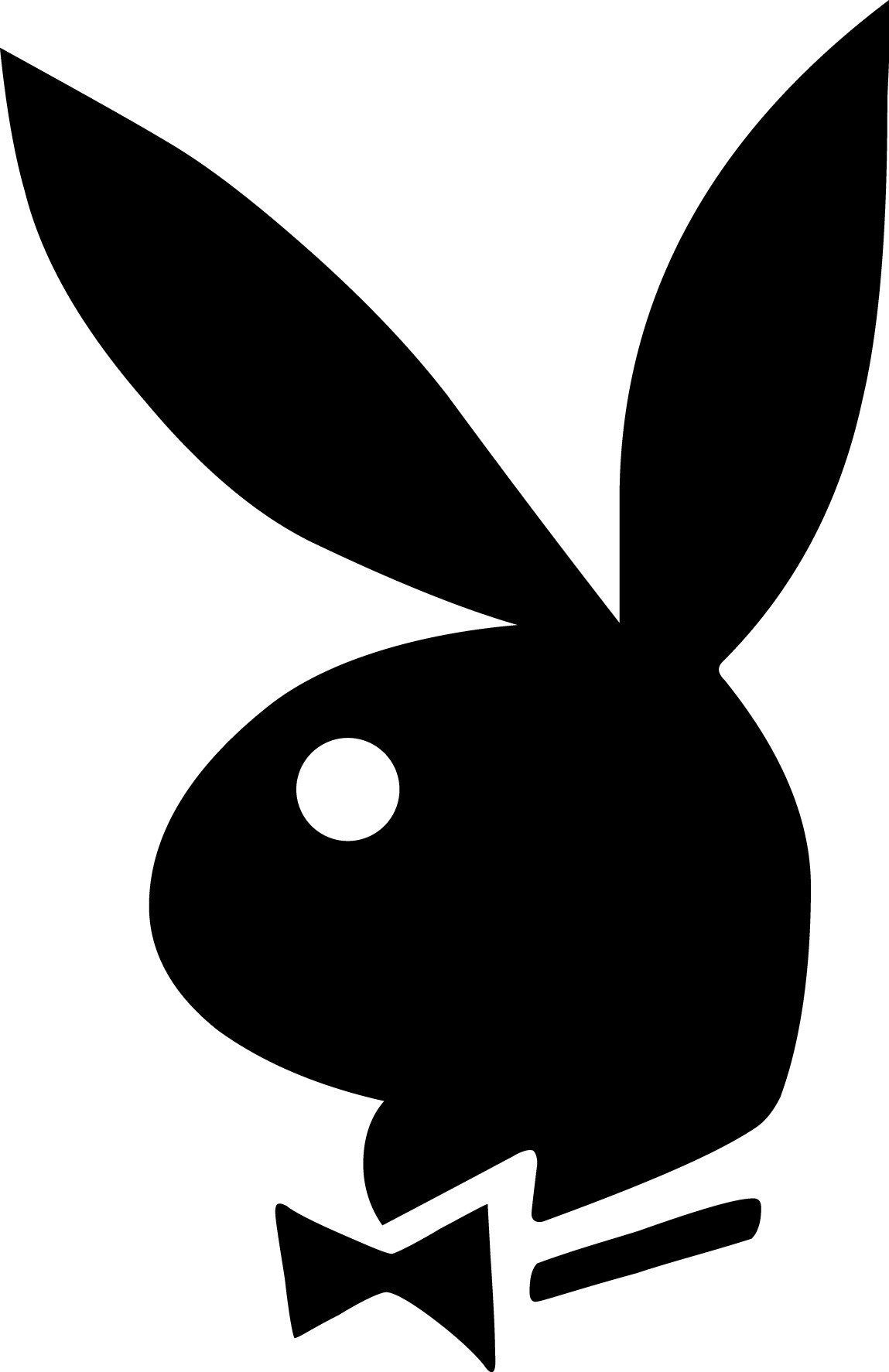 Playboy Enterprises, Inc. (PRNewsFoto/Playboy Enterprises, Inc.)[/caption]
Playboy Enterprises to Introduce Cryptocurrency Wallet for Use on its Online Platforms
Playboy.TV Expected to Enable Payments Via Vice Industry Token and other Cryptocurrencies Later This Year Playboy Enterprises, Inc. announced today that the company is developing an online payment wallet that will support a number of cryptocurrencies across the company's online media, digital and casual gaming businesses. Playboy.TV will be the first of the company's media platforms to feature the new digital wallet which will enable the online platform to accept Vice Industry Token (VIT), among other leading cryptocurrency tokens, for access to the brand's exclusive content. By integrating with VIT, visitors will be able to pay and earn tokens to view Playboy.TV's original content, as well as comment on and vote for content. "As the popularity of alternative payment methods continues to grow around the world, along with the reach of Playboy's digital platforms, we felt it was important to give our 100 million monthly consumers increased payment flexibility," said Reena Patel, Chief Commercial Officer and Head of Operations for Playboy Enterprises, Inc. "This innovation gives the millions of people who enjoy our content, as well as those in the future who participate in our casual gaming, AR and VR platforms, more choices with regard to payment and in the case of VIT, an opportunity to be rewarded for engaging with Playboy offerings." Vice Industry Token, a decentralized blockchain platform and cryptographic token that rewards viewers just for watching content, was launched earlier this year and is currently in the midst of a crowd sale which ends on March 20th. Fans can find out more about VIT by visiting vicetoken.com. The new digital wallet is expected to be available before the end of the year. The company also has plans to integrate cryptocurrency to its casual gaming, AR and VR initiatives in the future.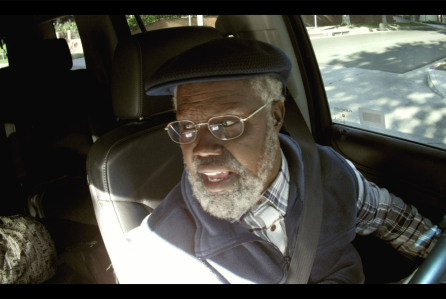 Laugh Out Loud, the comedy brand and multi-platform network founded by the world's top comedian Kevin Hart in partnership with global content leader Lionsgate, today announced that its streaming video service will launch on August 3rd featuring a slate of original scripted and unscripted comedy series, stand-up specials, licensed programming, and live broadcasts. Laugh Out Loud combines Hart's unparalleled social media savvy that earned him 100+ million followers with his vision for the future of comedy - social, mobile, multicultural, and seriously funny.
Hart handpicked the boldest comedic voices to create, produce and star in content exclusive to the service. These include digital superstar comedy talents GloZell, King Bach, Emmanuel Hudson, DC Young Fly, Draya Michelle, David So, Timothy DeLaGhetto and Anjelah Johnson (MADtv, viral sensation Bon Qui Qui) - among others - who have amassed tens of millions of fans across social media. The Laugh Out Loud service will also feature up and coming comedians curated by Hart through LOL showcases at events, including a partnership with the world's top comedy festival "Just for Laughs."
"Funny has no color or gender. With our friends at Lionsgate, we are creating a global network that gives a platform to the next generation of diverse comedians from all over the world, of all ethnicities, to tell their stories," says Kevin Hart. "Our culture of comedy is unfiltered and inclusive. Most importantly, we exist to make the world laugh."
"Kevin Hart is an extraordinary global talent, and we're proud to continue expanding our multi-faceted relationship into exciting new opportunities," said Lionsgate Chief Executive Officer Jon Feltheimer. "He is not only one of the biggest stars in the world but a great entrepreneur and an incredible brand. Together, we're building Laugh Out Loud into a compelling, content-rich value proposition for his millions of current fans - as well as new audiences worldwide."
"Kevin has become a dominant creative force in every entertainment initiative he has undertaken, from blockbuster films and television series to record-breaking world concert tours," said Laugh Out Loud President Jeff Clanagan. "With Lionsgate as our visionary studio partner, an incredible portfolio of premium content and an exciting array of fresh creative voices, Laugh Out Loud is positioned to super serve Kevin's global fan base in the digital, over-the-top world."
Leading into the August 3rd launch of the streaming video service, Hart is previewing a sneak peek of the content with his hidden camera series, "Kevin Hart: Lyft Legend." Sponsored by Lyft and featuring guests Trey Songz and Joel McHale, Hart transforms into elderly, over-sharing Lyft driver Donald Mac to see how far he can push the limits. The first episode debuts on Laugh Out Loud's Facebook, which already has over 4 million passionate followers, with future episodes running weekly exclusively on Laugh Out Loud's streaming service.
In addition to Kevin Hart: Lyft Legend, Laugh Out Loud programming highlights include:
Black Geo (Dormtainment) - Black Geo is a satirical investigative series into the origins of black culture through sketch comedy.
Campus Law (cast: GloZell, Wuz Good, Cynthia Luciette) - The scripted sitcom is based around three recent college graduates who decide to get jobs as security guards on their former campus.
Campus Law was greenlit by Hart at the Laugh Out Loud Presents: Just for Laughs Eat My Shorts pitch session during the 2016 JFL comedy festival.
Dead House (King Bach, Emmanuel Hudson, D.C Young Fly) - A scripted sitcom from one of the world's top digital comedians, Andrew Bachelor - aka King Bach. Living arrangements become interesting when a human joins the cast of a reality show where 4 zombies must live and work together in one house.
Def Comedy Jam: For the first time ever, all seven seasons of Def Comedy Jam will be available on streaming, exclusively on Laugh Out Loud. The digital debut of the series that was a driving force behind the rise of hip hop music music and comedy culture features legendary comedians Dave Chappelle, Chris Rock, Bernie Mac, Queen Latifah, Mike Epps and more.
Hotline Ad: A sequel to Brent Weinbach's "Gangster Party Line," Hotline Ad will feature various chat line skits with celebrity comedic appearances (Snoop).
Inglorious Pranksters - Stand-up comedian Jo Koy hosts this unscripted series that celebrates the Internet's best viral pranks. In each episode, three UGC pranks will be given the 'Hall of Fame' treatment and only one will be inducted into the 'Hall of Fame'.
Just For Laughs 2016 - 104 comics. 52 episodes. It's 15 minutes of original hilarity, brought to you from Just For Laughs, the largest international comedy festival in the world. This is the next generation of comedy's A-list. Showcases include Godfrey, Ronny Chieng, Finesse Mitchell.
The streaming video service is a key driver of the multi-platform Laugh Out Loud network, which produces custom content delivered daily across LOL's app, website and social media platforms. In addition to teaming with Facebook to premiere Lyft Legend, Laugh Out Loud and Hart have partnered with YouTube to create What the Fit?, an unscripted series exclusive to Laugh Out Loud's YouTube channel where Hart tries the most grueling and ridiculous trends in fitness alongside his celebrity friends and YouTube stars.
The Laugh Out Loud app will be available for free on iOS and Android on the August 3rd launch date. Users will also have the option to upgrade for $2.99 per month for an ad-free viewing experience and access to binge watch all episodes of current seasons. The Laugh Out Loud streaming video platform is powered by Vimeo's OTT technology. LaughOutLoud.com was designed and developed by Quantasy, LLC.
To learn more about Laugh Out Loud's comedians, content, and experiences, visit LaughOutLoud.com.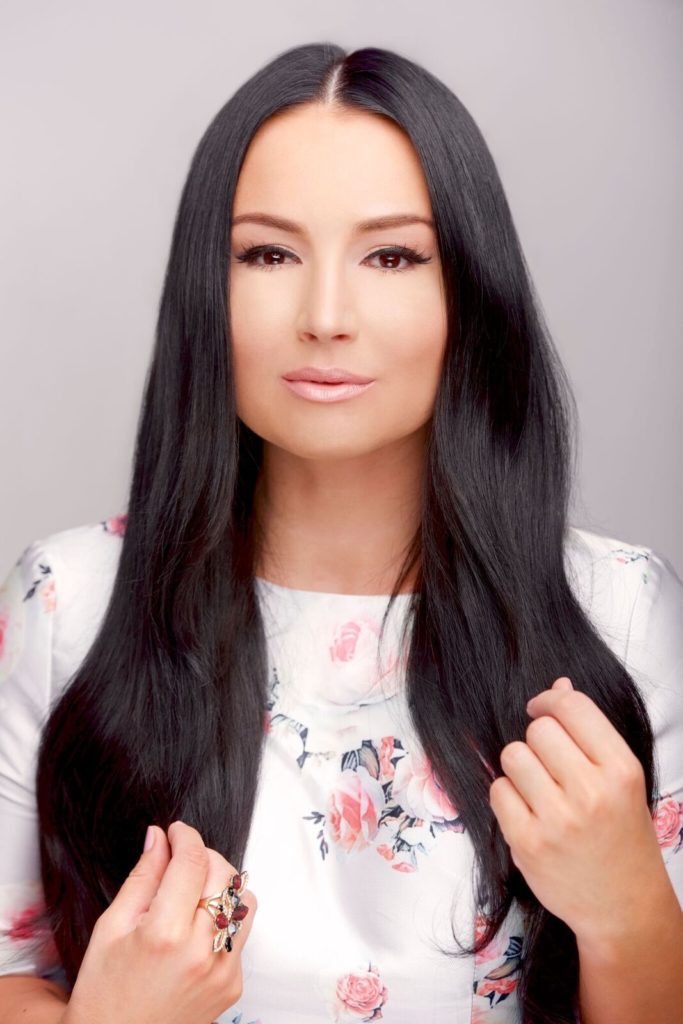 WPGC 95.5 announced today that Sunni, the highly rated Midday air personality and "Sunni In The City" host for WPGC 95.5 is moving into mornings as part of the "Joe Clair Morning Show" (JCMS). WPGC 95.5 celebrated its 30th anniversary last month and continues to be one of the most listened to stations in the Washington, D.C. metro area.
"Sunni is the perfect fit for the Joe Clair Morning Show and we are incredibly fortunate she wanted to get up early and make the transition to mornings," said Vice President of Programming of CBS DC and WPGC Program Director, Steve Davis.
"Sunni is a breath of fresh air to the Joe Clair Morning Show," said Joe Clair. "Her unique personality and outlook forged by her past experiences make this iteration of the JCMS unstoppable!"
"I'm truly honored to be able to continue my career in a place like DC where I've felt home since day one, especially at such a legendary station that is WPGC," added Sunni.
Sunni has been on-air for WPGC since January 2011. In addition, Sunni is active on WPGC's Social Media helping digital improve the activity and engagement of social media platforms, most notably Facebook, Twitter and Instagram. Prior to joining WPGC, Sunni enjoyed success as a #1 rated air talent in Detroit ad well as New York and Miami.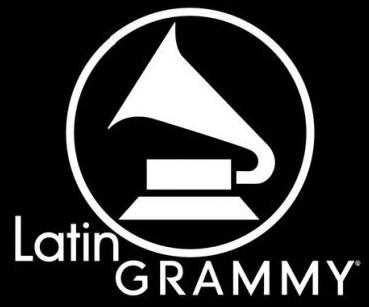 The Latin Recording Academy and
Univision Network
today announced the 18th Annual Latin GRAMMY Awards® will air Thursday, Nov. 16, 2017, live on Univision from the MGM Grand Garden Arena in Las Vegas with a three-hour star-studded telecast from 8–11 p.m. ET/PT (7 p.m. Central), and a one-hour pre-show beginning at 7 p.m. ET/PT. Nominees for the 18th Annual Latin GRAMMY Awards will be announced worldwide Sept. 20, 2017. On Nov. 15, The Latin Recording Academy will honor The Latin Recording Academy Person of the Year and Special Awards (Lifetime Achievement and Trustees Awards) recipients during special presentations. "The Latin GRAMMYs™ have become the premier U.S. and international musical showcase for Latin talent, diversity, relevance, and excellence and this year we are planning to bring our audience an even more spectacular evening celebrating the hard work, perseverance and achievements of those in our artistic communities," said Gabriel Abaroa, President/CEO of The Latin Recording Academy. "We are also delighted to continue a great collaboration process with Univision and look forward to working with them to create the most memorable experience for our viewers." The Annual Latin GRAMMY Awards is The Biggest Night in Latin Music® and has been recently attended by the most respected artists in the entertainment industry, including Marc Anthony, J Balvin, BIA, Angelique Boyer, Chris Brown, Kate del Castillo, Andrés Castro, Jackie Cruz, Luis Fonsi, Becky G, Juan Luis Guerra, Fifth Harmony, Enrique Iglesias, Nicky Jam, Juanes, Alicia Keys, Sean Kingston, Major Lazer, Jennifer Lopez, Diego Luna, Maluma, Maná, Ricky Martin, MØ, Rita Moreno, Omi, Gerardo Ortiz, Laura Pausini, Pharrell, Pitbull, Rachel Platten, Carlos Ponce, Reik, Sofia Reyes, Génesis Rodríguez, Prince Royce, Sebastián Rulli, Zoe Saldana, Roselyn Sánchez, Carlos Santana, Shakira, Will Smith, Diego Torres, Usher, Julieta Venegas, Carlos Vives, Il Volo, Dionne Warwick, Wisin, Yandel, Daddy Yankee, and many more. "We are very proud to have this relationship with The Latin Recording Academy for more than one decade," said Jorge "Pepo" Ferradas, president of music, Univision Communications Inc. "Every year more and more people enjoy this amazing show through all our platforms." Since the annual Latin GRAMMY Awards debuted on the
Univision Network
in 2005, the show has delivered strong audience levels each year, with the 2016 broadcast reaching 8.6 million total viewers 2+ in the United States and delivering more young adults than CBS, Fox and the CW on that night. The Latin GRAMMYs are one of Univision's top rated and most engaged music broadcasts with the 17th annual edition ranking as the No. 1 most
social
program of the day, according to Nielsen. Internationally, the telecast, distributed by Haber Entertainment, has reached more than 80 million viewers annually through over the air or by cable under an exclusive partnership with TNT Latin America, part of Turner Broadcasting System, a division of Time Warner. The Annual Latin GRAMMY Awards actively embraces and engages
audiences
through its
social
media platforms
to connect with fans. In addition to ranking as the No. 1 most
social
program, last year's show was a worldwide trending topic on Twitter, garnering more than 14 billion global impressions, and consolidating its position as the highest profile celebration of Latin music with a massive
social
media fan base of more than 4.3 million followers across Twitter, Facebook and Instagram.