Liz Alesse has been promoted to vice president of ABC Audio. She will oversee our entire audio business, including ABC News Radio, podcasts and our entertainment content service.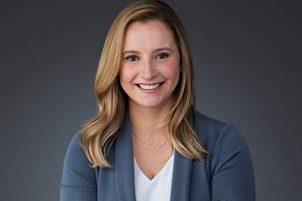 Liz is already a trusted member of the ABC Audio team, most recently serving as director and executive producer of Podcast Programming. She has been instrumental in growing and re-organizing our award-winning podcast team, developing successful content and monetization strategies, and partnering closely within the news division and across The Walt Disney Company to promote our work.
Liz oversaw the successful launches of new podcasts, including, "Life Out Loud with LZ Granderson," "Close Up" and "The Book Case with Kate and Charlie Gibson." She also spearheaded creating the "GMA" Channel on Apple Podcasts, which holds the new "Good Morning America" podcast and ABC Audio's growing library of lifestyle, culture and entertainment on-demand audio content. Under her leadership, the team received Webby Awards, a Gracie Award, GLAAD Special Recognition honors and more.
Before joining Audio, Liz was the supervising producer for ABC's White House and Capitol Hill unit. She also contributed to the network's special campaign coverage as lead site production for the spin room at the 2020 New Hampshire Democratic primary debate and the two presidential town halls in Philadelphia.
Liz joined ABC News in 2015, overseeing show production and operations at "This Week with George Stephanopoulos" while also participating in management of the team and even served as an interim executive producer. She began her career in local news in her hometown of Albany, New York and also worked at New England Cable News (NECN) and WGBH in Boston, Massachusetts.
Our talented Audio team is known for its outstanding hourly newscasts and breaking news coverage; top podcasts; and with distribution to over 1,900 radio stations and digital distributors, as America's premier source for audio news, entertainment and music format services. It's no surprise that last year ABC News Radio – led by Scott Goldberg and Heidi Oringer – swept the radio category with five Edward R. Murrow Awards, the most of any radio network, including the most prestigious Overall Excellence in Radio Award. I am so proud of ABC News' legacy in the audio and radio space. In this new role, Liz will be vital in leading the division to continued success.