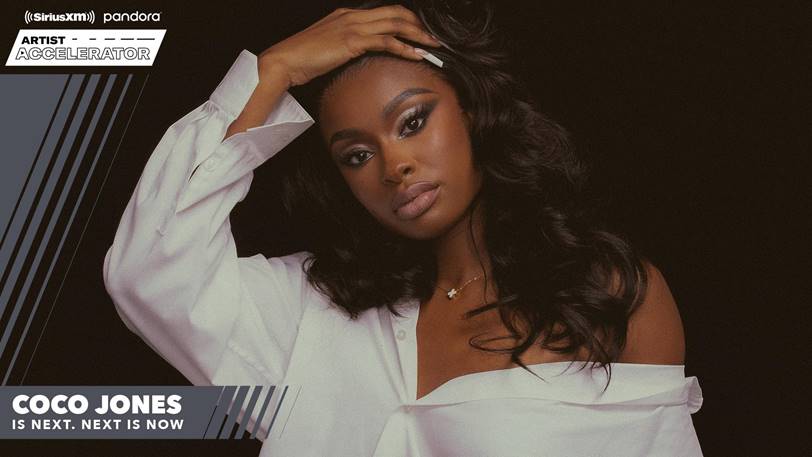 Today, SiriusXM announced a new Artist Accelerator program that aims to develop and break new artists by leveraging the massive combined audience of the company's flagship premium subscription service, SiriusXM, and its ad-supported streaming service, Pandora. Created by the SiriusXM and Pandora programming and curation teams, the Artist Accelerator puts a spotlight on emerging artists and aims to remove barriers created by today's song-first-driven culture to help artists grow their listener base and build fandom.

"Introducing our audiences to new artists and investing in those artists' development is a core value of both SiriusXM and Pandora and we are excited to unveil our Artist Accelerator program to the industry," said Steve Blatter, Senior Vice President/General Manager, Music Programming, SiriusXM. "The program brings together SiriusXM and Pandora to accelerate the growth of artists across our combined massive listener base."
Over the course of a year, the Artist Accelerator program is expected to select six to twelve artists across a wide range of genres, who will receive focused programming for a sustained campaign across SiriusXM channels and Pandora stations, as well as various ongoing marketing support from both brands. Leveraging the reach of SiriusXM's broadcast network and Pandora's personalized radio offering, the Artist Accelerator program is unlike any other, exposing selected artists to over 100 million listeners to help them succeed.
The SiriusXM and Pandora programming and curation teams have selected Coco Jones as the first artist to be amplified in the Artist Accelerator program. SiriusXM is the first radio outlet to support Jones' latest Single, "I.C.U.," from her debut EP What I Didn't Tell You, playing it in accelerated rotation beginning October 21, 2022, on The Heat and Heart & Soul. The Heat has named Jones a "Future Fire" artist, while Heart & Soul has named the song a "Platinum Pick." Aligning with SiriusXM, Pandora has advanced support of the song across its platform, including exclusive content via Takeover modes running on Women in R&B and Platinum.
"I genuinely could not be more excited to be partnered with SiriusXM and Pandora," said Coco Jones. "The way that they've supported me and found new ways to highlight my future while acknowledging my past, is iconic. There's definitely more to come, this is just the beginning! I'm excited for y'all to come with me through the whole journey!"
Coco Jones has been on the big screen— film and on TV since she was a tween; she's currently the new Hilary Banks in Peacock's Fresh Prince reboot, Bel-Air. You also may have seen her on the tiny screen—with nearly 2 million TikTok followers, dedicated to upping representation for proud, talented, dark-skinned Black women. Now, Jones can be heard, as the multi-faceted artist leans into music craftsmanship with a brand of R&B as soulful as it is relatable, as diary-honest as it is marked by powerful storytelling.