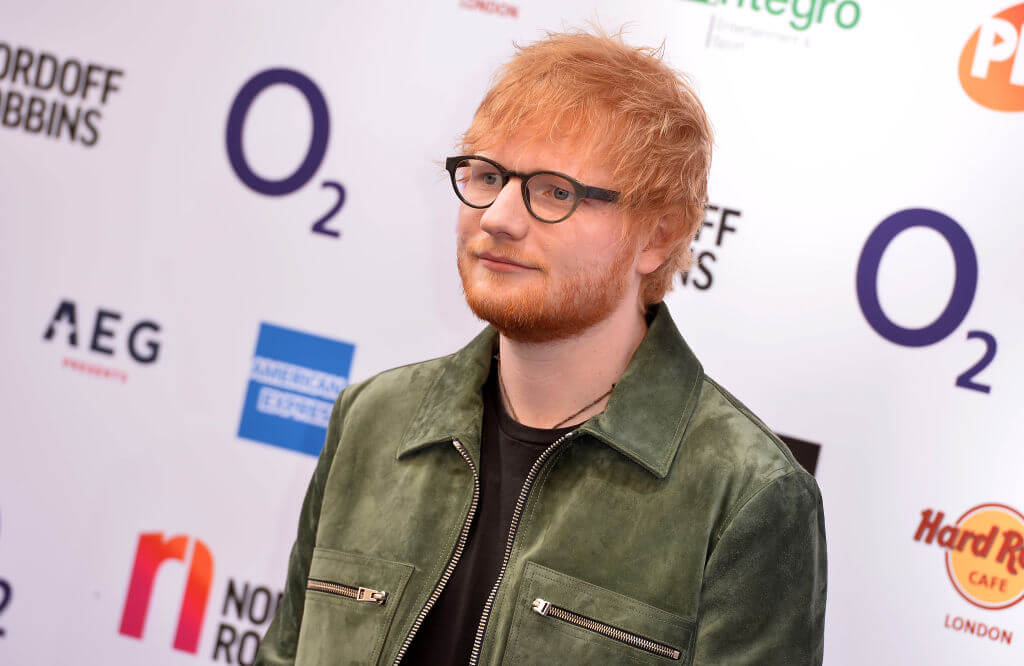 POLLSTAR ANNOUNCES THIRD QUARTER LIVE INDUSTRY NUMBERS
Concert Business Up 1.8% (Minus the 'Ed Sheeran Factor')
Pollstar
, the leading trade media platform for the global live entertainment industry, today announced its Q3 2019 data, including its
Top 100 Worldwide Tours
chart, covering the period of Nov. 22, 2018 through Aug. 21, 2019, and topped by Ed Sheeran, Pink and Metallica tours (see the Top 10 below). The charts, which come out in the Sept. 30 issue of
Pollstar,
also include a series of charts quantifying the biggest and best of the concert industry including The Top 100 Promoters (led by Live Nation); Top 200 Arenas (Madison Square Garden), Theaters (Mexico's Auditorio Nacional) and Clubs (House of Blues Boston); and the Top 100 Amphitheaters (Filene Center At Wolf Trap) and Stadiums/Festival Sites (Wembley Stadium).
The Top 10 Worldwide Tours from Top 100 Worldwide Tours chart (based on tickets sold):
| | |
| --- | --- |
| 1. Ed Sheeran | 2,315,734 tickets sold |
| 2. Pink | 1,818,933 tickets sold |
| 3. Metallica | 1,580,410 tickets sold |
| 4. BTS | 1,246,277 tickets sold |
| 5. Elton John | 1,051,149 tickets sold |
| 6. Muse | 919,164 tickets sold |
| 7. Trans-Siberian Orchestra | 897,326 tickets sold |
| 8. Shawn Mendes | 895,279 tickets sold |
| 9. Garth Brooks | 771,000 tickets sold |
| 10. Paul McCartney | 745,954 tickets sold |
The total gross from the Top 100 Worldwide Tours for Q3 2019 tallies $3,962,486,935, which is down slightly from 2018's Q3 total of $4,036,986,752. However, due to a phenomenon Pollstar has termed the "Ed Sheeran Factor" —shorthand for the impact Ed Sheeran's monumental record-setting "Divide" tour (which boasted a total box office gross of $775.6 million) has had on 2018-2019 worldwide grosses— subtracting Sheeran's grosses for the last two years, the live concert business would show an increase of 1.8% or $67.3 million between 2018 and 2019 (see graphic below).
Additionally, this special issue also features an in-depth cover story on thrash metal icons Slayer and their farewell tour, the weekly Live75 Chart (with Pollstar cover artists Metallica topping the survey and Brandi Carlile making her chart debut), a profile on H.E.R.'s manager Jeanine McLean Williams, details on the newly-renovated United Airlines Field at the Los Angeles Memorial Coliseum, a review of Madonna's "Madame X" underplay at the Brooklyn Academy of Music and much more.
Said Ray Waddell, president of Media& Conferences for Pollstar parent Oak View Group, "The thriving live entertainment industry continues apace and appears headed toward another superlative year. We salute the hardworking touring professionals and the industry's support as we strive to provide the world's best concert industry data."
On Aug. 2, 2019, Pollstar became the first to officially confirm that Sheeran's "Divide" Tour set the all-time highest-grossing tour record. With that evening's show at Messegelände in Hannover, Germany, the 246th show of Sheeran's nearly two-and-a-half year run, Pollstar forecasted the total gross of his Divide Tour, $736.7 million, would surpass the previous record set by U2 in 2011. U2's 360 Tour's all-time record of $735.4 million, set on July 30, 2011, an accomplishment many thought would never be broken.
Pollstar Live!, the world's largest gathering of live entertainment professional and the flagship event for Pollstar magazine, is returning to The Beverly Hilton February 4-6, 2020.
The conference hosts two full days of panels with the industry's top executives, multiple networking opportunities and culminates in the Pollstar Awards, which celebrated its 30th anniversary in 2019. Pollstar Live! is preceded by Production Live! which focuses challenges faced on the operation and logistic side of the live entertainment business. For more information and to register, visit
https://www.pollstar.live/