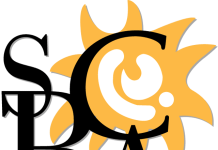 The Southern California Broadcasters Association (SCBA) has introduced the first in a series of high profile, in depth Southern California Radio client interviews that are called "SCBA Spotlight on…" The debut interview is now available for its Southern Californiamember Radio stations, clients, PR firms, and the press, via its website at www.scba.com.The series will be an ongoing effort of the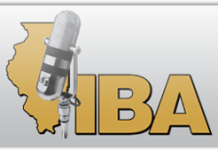 More than 40 Chicagoland radio stations will simultaneously air a :60 second interview with Ed Wehmer, founder, president and CEO of Wintrust Financial Corporation discussing how radio is the most effective medium for advertisers on Monday, July 10, 2017 at 4:29 p.m.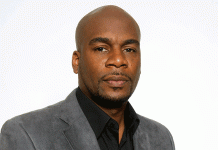 102.9 KBLX/SF host of The Quiet Storm, Armand Carr was named the 2017 Jefferson Award person of the year (regionally) for his work in the community as the founder of All Tied Up, which was created in August of 2016. This initiative is designed to provide positive male support to youth in Bay Area communities.
The SCREAM Tour and SCREAM Underground Network in association with Ncredible Entertainment are pleased to announce the premiere launch of SCREAM, Skate & Dance. A family and community oriented summer event series of non-stop music, a live concert, skating, dancing and plenty of SCREAMS.
Radio Facts: New York - Hip-Hop icon Russell Simmons delivered a direct message from the President of the United States, Barack Obama, today, January 28, 2011, via MySpace.  Simmons, founder of GlobalGrind.com and the author of the best-selling book, "Super Rich," has been this week's celebrity participant in the MySpace Hijack. 
Radio Facts: The winning band will play Sonicbids Official SXSW Party, presented by JanSporT JanSport, the original outdoor gear Brand that equips people globally with quality backpacks, travel gear and collegiate apparel, today announced its third annual Battle of the Band s competition in conjunction with Sonicbids, the website that helps band s get gigs and promoters book the right
Radio Facts: Top music for television and sonic brand ing company Man Made Music, recently named by Fast Company as the #3 most innovative company in music, announces the promotion of two of it's executives, Kim Paster to General Manager and Senior Vice President of Production and Allison Meiresonne to Vice President of New Business Development and Partnerships. As General
Radio Facts: David Banks, principal and founder of New York City's Eagle Academy will address the National Council on Educating Black Children (NCEBC) on Saturday, November 7, 2009. "School systems across the country face extraordinary challenges in educating male students of color," said Mr. Banks.
Radio Facts: Santa Monica, CA: In the 50th anniversary year of Motown, April 2, 2009 will mark the 70th birthday of the late great Marvin Gaye. Sadly, April 1 will also mark the 25th anniversary of his tragic death the day before his 45th birthday.
Radio Facts: Jamie Foxx, keyshia cole and Faith Hill will share their personal experiences with adoption on the CBS television special, in hopes of helping children find homes forthe holidays.