Radio Facts: Radio Facts: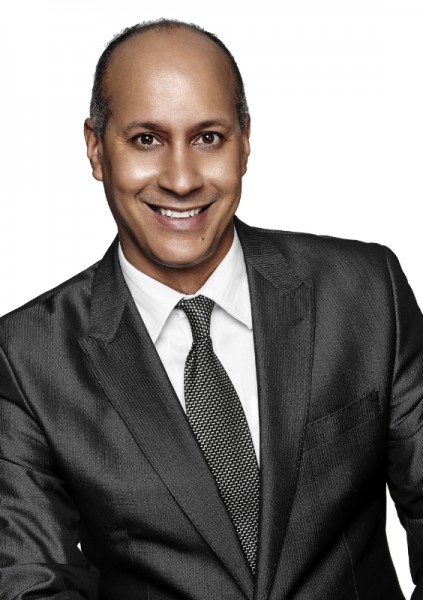 REVOLT Media & TV CEO Keith Clinkscales announced today that Derek Ferguson has joined the company as Chief Operating Officer. In this role, he will partner with Clinkscales on the day-to-day management of the enterprise.
Ferguson has nearly 30 years of strategy, operations and financial experience. He previously served as the Chief Growth Officer of Combs Enterprises – the umbrella organization over Sean "Diddy" Combs' brands and a major shareholder in REVOLT – where he advised Combs, the CEO and Chairman, on all new business and investment opportunities. He joined Bad Boy in 1998 as Chief Financial Officer.
"Derek has been one of my most trusted advisors for nearly 20 years and I know that he will bring the same leadership and expertise to REVOLT," says REVOLT Chairman Sean "Diddy" Combs. "He possesses a deep knowledge and understanding of my businesses that has resulted in some of my most successful deals across all of my brands. I believe alongside Keith they will continue to position REVOLT as a leading media company for the millennial generation."
Ferguson has worked with REVOLT since its inception. Prior to joining Combs Enterprises, Ferguson was the Vice President of Finance and Operations for BMG Special Products, a division of BMG Entertainment. He also was the Chief Operating Officer of Urban Profile Communications Inc., a startup magazine he co-founded with Clinkscales. After being sold in 1991, Ferguson then joined Bain and Company. His career began at Coopers and Lybrand (C&L) as an auditor, and mergers and acquisitions analyst.
"Derek Ferguson's familiarity with building global brands from their inception extends decades and we are thrilled to have him join the REVOLT family," says Clinkscales. "I look forward to working hand in hand with Derek to continue to cultivate the REVOLT brand and its visibility as the number one name in music."
"I am truly excited and grateful to Mr. Combs for this opportunity and am excited to work with Keith and the talented team at REVOLT to develop winning partnerships and provide engaging content that will continue its growth and success," says Ferguson.
Ferguson's role as Chief Operating Officer at REVOLT was effective Monday, September 14.