Everyone reads the news and depends on the journalists in their areas and nationwide to report accurately, efficiently, and frequently on topics ranging from music to arts, to entertainment, and to politics. In the United States, 93% of adults receive at least some news online (via mobile or desktop). Yet, journalism, particularly local print newspapers, employment is taking a nosedive.According to Pew Research Center, newsroom employment dropped 23% between 2008 and 2017 with the number of newspaper newsroom employees having the steepest decline, plunging from 71,000 in 2008 to 39,000 in 2018, a 45% decrease.
WASHINGTON – The Class of 2023 has arrived to Howard University, and the new ladies of the Harriet Tubman Quadrangle, affectionately known as "The Quad," have settled into their newly renovated dormitory. The Quad is a set of five of the oldest dorms on campus, named Baldwin, Crandall, Frazier, Truth and Wheatley.
New York's vibrant jazz scene is the envy of the world. For decades, musicians from around the United States and abroad have convened in...
Meek Mill, Juliette, PD-iHeartradio Derrick DC CorbettJuliette Jones – EVP Urban Promotions, Atlantic RecordsJuliette Jones has worked in various positions during her time in the industry. Without a doubt, the varied experiences have helped her in her current position as the EVP of Urban Promotion at Atlantic records. I have known Juliette for several years and I love her straight-shooter approach to the industry.
Radio Facts: If you are thinking about a career in radio, then perhaps the biggest hurdle is securing your first work placement. In a highly competitive industry, finding a way in can prove extremely tricky.
So even though today is my birthday I have a magazine deadline and I have to postpone the celebration. While I wait for my editor to send new edits back to me, I thought I would share this with you.
Protesters in Miami Demand Freedom and Justice for Dimitri Patterson
Black Lives Matter affiliated protesters are demanding the immediate release of the former NFL Cornerback who was detained without formal charges on Monday, May 7th. Larger demonstrations are scheduled for Friday, May 11th.
Dozens of demonstrators including Black Lives Matter activists gathered outside the Richard E. Gerstein Justice Building 
on Thursday
 afternoon and outside the Turner Guilford Knight Correctional Center 
on Thursday
 night to demand the release of Dimitri Patterson, a former NFL Cornerback who previously played for the Miami Dolphins among other teams in his nine year NFL career.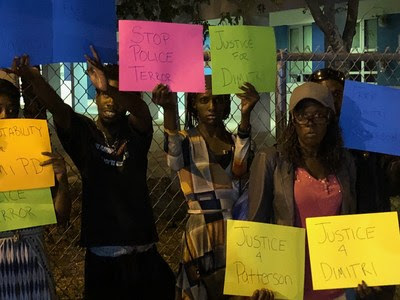 Patterson, who was detained and taken by authorities 
Monday
 while swimming with his family, was not Mirandized at the time of his detainment. He was taken to Miami's Turner Guilford Knight Correctional Center in what activists believe is a deliberate attempt to intimidate him to drop his landmark $50 Million civil suit against Miami-Dade authorities and ESPN. Authorities have allegedly spoken to Patterson without an attorney present to ask him to drop his civil suit in exchange for his release. Moreover, despite his relative notoriety, he was briefly placed in General Confinement thereby putting his safety at risk. Activists say that this is yet another intimidation tactic. The lawsuit is in response to the widely-circulated media story promoted by Miami-Dade authorities and ESPN which stated that Patterson assaulted deputies in the courtroom of Judge William Altfield on August 15, 2017. Despite Patterson's numerous demands for that footage to be released, Judge Altfield and Miami-Dade authorities have refused to release the footage. Peter Calderon, a leader of the activists behind the protest, had the following comment in regards to the protest. "Every American should fear being a victim of the same fate as Dimitri Patterson.  Before 2017, he had no arrests or convictions. Yet, after taking on racially biased institutions such as Miami-Dade and ESPN, he finds himself being targeted by a smear campaign and an intimidation campaign. Anyone who fears racial bias and invasion of liberties by authorities should be extremely concerned by this deliberate attempt to intimidate Dimitri Patterson. We hope he will never back down from his points." The activists are planning a large demonstration scheduled to take place starting at 
7:30AM
 on Friday, May 11
th
 outside the Richard E. Gerstein Justice Building. The building is located at 
1351 NW 12th St, Miami, FL 33125
.
'MS. LAURYN HILL CELEBRATING THE MISEDUCATION OF LAURYN HILL' WORLD TOUR ANNOUNCED IN HONOR OF ALBUM'S 20TH ANNIVERSARY
Lauryn Hill Tour - Tickets and VIP Experiences for the North American Portion of the Tour Go On Sale to the General Public Starting Friday, April 20 at LiveNation.com
Citi Presents Ms. Lauryn Hill at the Apollo Theater Announced for May 1
Lauryn Hill Tour - Los Angeles, CA (April 17, 2018) – Ms. Lauryn Hill is celebrating twenty years of her anthemic debut solo album The Miseducation of Lauryn Hill with a newly announced World Tour produced by Live Nation. The GRAMMY® Award-winning artist will kick off the North American summer leg of Ms. Lauryn Hill Celebrating the Miseducation of Lauryn Hill tour on July 5 in Virginia Beach, VA. Tickets and VIP experiences go on sale to the general public beginning Friday, April 20 at 10am local time at LiveNation.com. More details will be announced soon, including international dates, as well as the full lineup with Special Guest performers at each show on the tour.
Lauryn Hill Tour
Ms. Hill uses her platform to raise money and awareness for frontline charity initiatives through touring.  A portion of the ticket sales go towards the MLH Foundation, which directly contributes support for education, health, agriculture, technology, and community-based businesses and development initiatives throughout the Diaspora. Your contribution will be put to use through donations made from ticket sales to support community building worldwide. See the full list of charities below.
Of the tour Ms. Hill notes, "This album chronicled an intimate piece of my young existence. It was the summation of most, if not all, of my most hopeful and positive emotions experienced to that date. I Loved and
believed deeply in my community's ability to both Love and heal itself provided it received the right amount of support and encouragement. Our world today, both complex and changing, is in need of the balance between moral fortitude and cathartic expression. I hope the Love and energy that permeated this work can continue to inspire change with Love and optimism at the helm."
Lauryn Hill Tour
In addition to her scheduled tour dates, Ms. Lauryn Hill will also be playing at the iconic Apollo Theater on Tuesday, May 1st exclusively for Citi cardmembers. The tickets will be $20 in honor of the twentieth anniversary of The Miseducation of Lauryn Hill album. All ticket proceeds will go directly to the MLH Foundation.https://mslaurynhill.tmverifiedfan.com
LAURYN HILL NEWS
Exclusive VIP experiences will be available for all tour dates. VIP experiences include a meet and greet with Ms. Hill, complete with photo opp and autograph signing, as well as a package where fans will have an opportunity to watch a portion of the show from on stage. VIP experiences can be purchased as an upgrade when buying tickets. Limited edition specialty merch items, designed by Ms. Hill, will also be available at all shows and online. For more details on VIP experiences, please visit www.MsHillVIPs.com and www.MsLaurynHill.com.
Multi-platinum artist Ms. Lauryn Hill rose to prominence with The Fugees and took the world by storm two decades ago as a solo artist with The Miseducation of Ms. Lauryn Hill. Singles including "Doo Wop (That Thing)" and "Everything Is Everything" catapulted her to superstardom, ultimately lauding her with ten GRAMMY® nominations and five GRAMMY® Award wins.
| | | |
| --- | --- | --- |
| DATE | LOCATION | VENUE |
| Thu Jul 05 | Virginia Beach, VA | Veterans United Home Loans Amphitheater at Virginia Beach |
| Sun Jul 08 | Bristow, VA | Jiffy Lube Live |
| Wed Jul 11 | Boston, MA | Blue Hills Bank Pavilion |
| Fri Jul 13 | Philadelphia, PA | Festival Pier at Penn's Landing |
| Sun Jul 15 | Wantagh, NY | Northwell Health at Jones Beach Theater |
| Wed Jul 18 | Toronto, ON | Budweiser Stage |
| Fri Jul 20 | Detroit, MI | Michigan Lottery Amphitheatre at Freedom Hill |
| Wed Jul 25 | Charlotte, NC | Charlotte Metro Credit Union Amphitheatre |
| Thu Jul 26 | Raleigh, NC | The Red Hat Amphitheater |
| Sun Jul 29 | Tampa, FL | Al Lang Stadium |
| Tue Jul 31 | Miami, FL | Bayfront Park Amphitheater |
| Thu Aug 02 | Jacksonville, FL | Daily's Place |
| Fri Aug 03 | Atlanta, GA | State Bank Amphitheatre At Chastain Park |
| Sun Aug 05 | Nashville, TN | Nashville Municipal Auditorium |
| Wed Aug 08 | Holmdel, NJ | PNC Bank Arts Center |
| Fri Sep 07 | Las Vegas, NV | The Joint |
| Sun Sep 09 | San Diego, CA | Open Air Theatre |
| Wed Sep 12 | Portland, OR | Portland Memorial Coliseum |
| Fri Sep 14 | Vancouver, BC | Festival Lawn at Deer Lake Park |
| Sat Sep 15 | Seattle, WA | ShoWare Center** |
| Thu Sep 20 | Mountain View, CA | Shoreline Amphitheatre |
| Sat Sep 22 | Phoenix, AZ | Comerica Theatre |
| Mon Sep 24 | Albuquerque, NM | Isleta Amphitheater |
| Wed Sep 26 | Denver, CO | Red Rocks Amphitheater |
| Sat Sep 29 | Houston, TX | Smart Financial Centre at Sugar Land |
| Sun Sep 30 | Dallas, TX | The Pavilion at Toyota Music Factory |
| Wed Oct 03 | New Orleans, LA | UNO Lakefront Arena |
| Fri Oct 05 | St Louis, MO | Chaifetz Arena |
Women's Entrepreneurial Forum 'My Journey' Brings Together Top Industry Leaders in Celebration of Essence Communications New Ownership
"The Real" Co-Host Loni Love, Actors Boris Kodjoe and Nicole Ari-Parker, Award-Winning Journalist FOX 5 Morning News Allison Seymour and Philanthropist Wanda Durant Set To Attend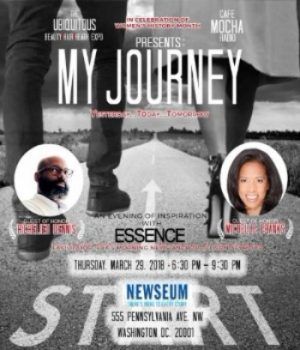 WHO: Loni Love, co-host, "The Real" and Café Mocha Radio - Allison Seymour, FOX 5 Morning News -Richelieu Dennis, Owner, Essence Communications -Michelle Ebanks, President, Essence Communications - Sheila Eldridge, Founder and CEO, Miles Ahead Entertainment - Germaine Leftridge, Founder and CEO, Ubiquitous Beauty|Hair|Health Expo WHAT: As Women's History Month concludes, comedienne and broadcast personality Loni Love will host the "My Journey: Yesterday, Today and Tomorrow," Women's Entrepreneurial Forum for aspiring female business leaders. Presented by Toyota Motor North America, Mielle Organics, Tropic Isle, Metro and The Capital Region Minority Supplier Development Council, the influencer event will feature an exclusive conversation with new Essence Communications owner, Richelieu Dennis, and President, Michelle Ebanks. Fox 5 Morning News Anchor Allison Seymour will moderate the discussion as Dennis and Ebanks, preview their plans to take the beloved women's brand into a new era of African American proprietorship while also sharing tips on personal brand building. WHEN: Thursday, March 29th from 6:30pm to 9:30pm WHERE: Newseum 555 Pennsylvania Ave., N.W., Washington, DC 20001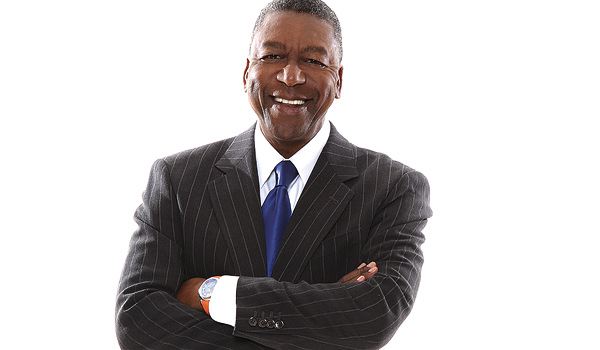 Subscriber Growth over 60% from a Year Ago. Company on Track to Achieve 1 Million Subscriber Objective
SILVER SPRING 
-- RLJ Entertainment, Inc. ("RLJ Entertainment," "RLJE" or "the Company") (NASDAQ: RLJE) today announced that combined subscribers to its two proprietary digital channels, Acorn TV and Urban Movie Channel or UMC, have surpassed 600,000, an increase of 50,000 subscribers from the end of last quarter and over 60% total growth from a year ago. "RLJE is building momentum in second half 2017 as our robust line-ups of original and exclusive content draw viewers and our increased investments in our digital distribution footprint, customer service, and customer awareness pay off," stated 
Miguel Penella
, Chief Executive Officer of RLJ Entertainment. "Our growth across digital platforms remains strong and we are focused on all elements of our strategic execution to more firmly establish Acorn TV and UMC as compelling, must-have brands in the burgeoning OTT market. We remain highly confident in achieving our objective of one million Acorn TV and UMC combined subscribers within the next 18 months." At Acorn TV, Acorn Originals and Exclusive Premieres are driving new audience growth and tremendous customer engagement, including: 
Witness for the Prosecution
 (Acorn TV Original), 
Striking Out 
(Acorn TV Original), 
Loch Ness
 (Acorn TV Original), 
The Heart Guy 
(Exclusive Premiere), 
Vera: Set 7
 (Exclusive Premiere), 
The Good Karma Hospital
 (Exclusive Premiere), and 
Delicious
 (Exclusive Premiere). At UMC, of the return of Fall Out Fridays weekly original comedy programming drew strong viewership, including: 
The Rich and the Ruthless
, 
Hard Medicine
, 
Lawd Have Mercy
, and 
The Comedy Underground Series
.
[caption id="attachment_182630" align="alignnone" width="1600"]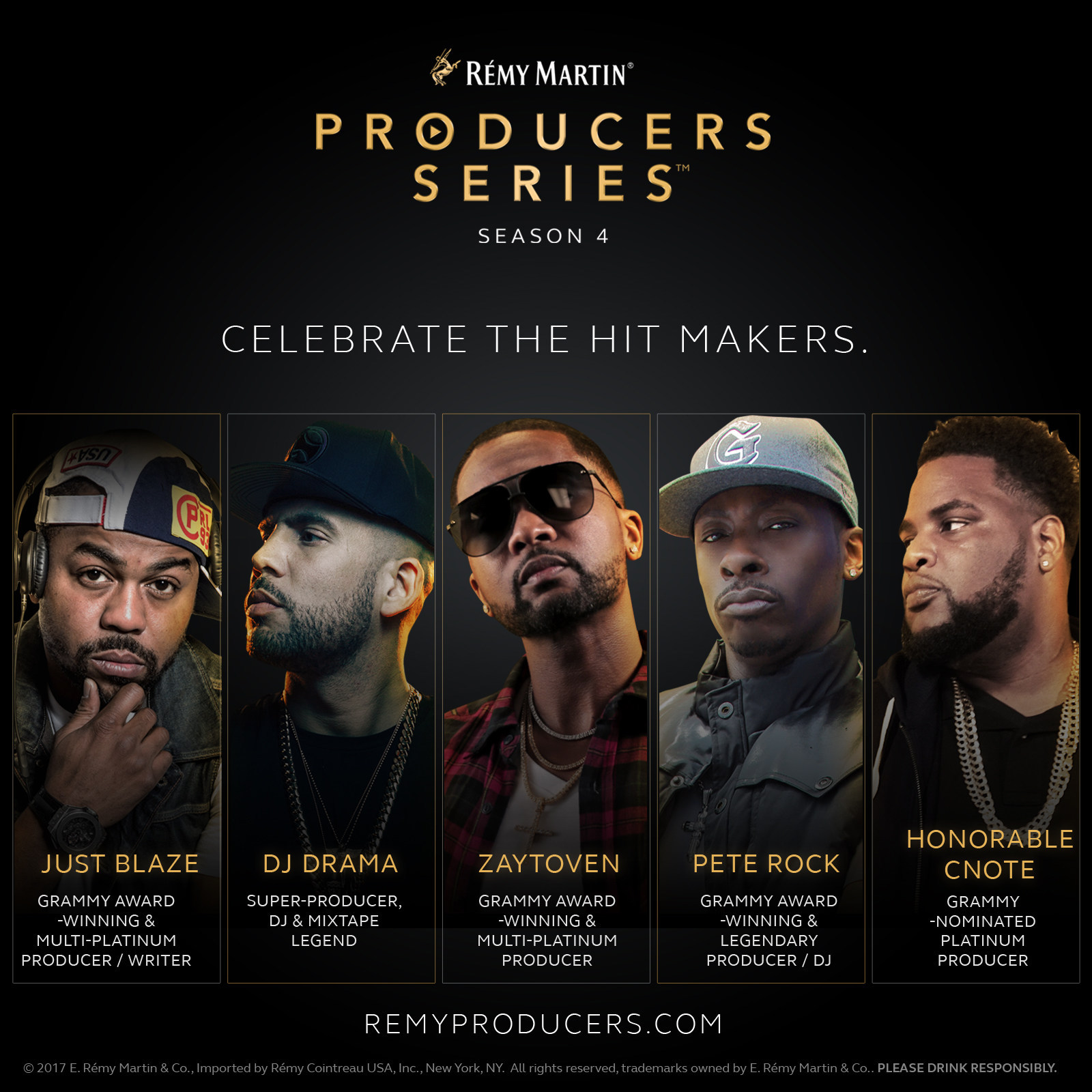 Producer Series Image (PRNewsfoto/Remy Martin)[/caption] The House of Rémy Martin Launches Season Four of the Producers Series Competition in Search of the Next Big Music Producer  The House of Rémy Martin has launched season four of the Producers Series. The
contest
provides a platform for up and coming
producers
to have their music heard and recognized. The
contest
to find the next super producer kicked off with a preliminary event on 
August 17
 in 
Chicago
, before embarking on a national 13-city tour including 
New York
, 
Los Angeles
 and 
Miami
. The semifinals begin 
September 28
 and the grand finale on 
November 9
 will take place in 
Las Vegas
. Contest participants submit their best tracks to RemyProducers.com for an opportunity to compete at the preliminary events. The preliminaries will yield 15 semifinalists who will advance to the five national semifinal events. Five finalists will be flown to 
Las Vegas
, for the Grand Finale and a chance to win 
$4,900
 from Guitar Center towards
building
their own personal music studio. "Rémy Martin celebrates the many talents and creative artistry of music
producers
through the Producers Series," says Thomas Beraud Sudreau, Rémy Martin Director for Culture & Entertainment. "The
contest
features some of the biggest music
producers
in the world, sharing insights into their process and succeeding in the music business." Rémy Martin has partnered with super
producers
DJ Drama, 
Pete Rock
, 
Just Blaze
, Honorable C.N.O.T.E. and Zaytoven, who most recently worked with Migos on their "Culture" album. "As a top music producer, partnering with Rémy Martin was a no brainer for me—they are one of the best cognac producers," says super producer
Zaytoven
. "We both push for excellence—to be the best. I respect that. I'm really looking forward to sharing my story and success with the next wave of top
producers
. This is a great opportunity for the innovators." Each event will be hosted by radio DJ Jay Claxton. Contestants will be judged by the super-producer, radio personalities and deejays, and record label executives: 
Theo Brown
, 
Rebe Espinosa
 and Vashon "Rap" Straws. Past seasons of the Producers Series have included Timbaland, Wyclef Jean, DJ Premier, Salaam Remi, Mike Will Made It, DJ Mustard, 
Jahlil Beats
, and AraabMuzik. Visit RemyProducers.com for more information, rules, and submission deadlines for the competition.
TOUR SCHEDULE
EVENT / CITY

DATE

VENUE

 SUPER PRODUCER

PRELIMINARIES (13)

CHICAGO, IL

8/17

353 W Hubbard Street

DJ Drama

DETROIT, MI

8/24

Garden Theatre

3929 Woodward Avenue

Honorable C.N.O.T.E.

CLEVELAND, OH

8/26

740 W Superior Avenue

Honorable C.N.O.T.E.

MIAMI, FL

8/28

235 23rd Street

DJ Drama

INDIANAPOLIS, IN

8/31

8215 Center Run Drive

Pete Rock

ST. LOUIS, MO

9/01

6133 Delmar Boulevard

Pete Rock

WASHINGTON, DC

9/05

1420 K Street NW

Pete Rock

BOSTON, MA

9/12

100 Warrenton Street

Honorable C.N.O.T.E.

LOS ANGELES, CA

9/14

6507 Sunset Boulevard

DJ Drama

NEW YORK, NY

9/18

Marquee

289 10th Avenue

Just Blaze

SAN FRANCISCO, CA

9/21

1525 Mission Street

TBA

SEATTLE, WA

9/23

2946 1st Avenue South

TBA

PHILADELPHIA, PA

9/26

33 E Laurel Street

DJ Drama

SEMIFINALS (5)

CHICAGO, IL

9/28

353 W Hubbard St, Lower Level

Zaytoven

HOUSTON, TX

9/30

207 Gray Street

Zaytoven

LOS ANGELES, CA

10/12

Avenue

1601 Cahuenga Boulevard

Zaytoven

NEW YORK, NY

10/16

Lavo

39 E 58th Street

Zaytoven

ATLANTA, GA

10/17

1150 Crescent Ave NE B

Zaytoven

GRAND FINALE (1)

LAS VEGAS, NV

11/09

3377 S Las Vegas Boulevard

Zaytoven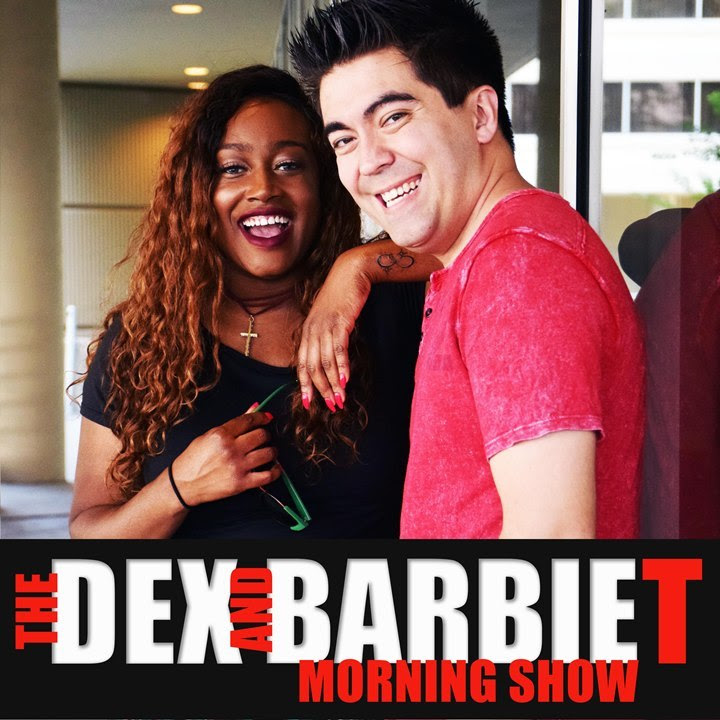 SummitMedia, LLC announces a new morning show for hit music station WHZT-FM (HOT 98.1). "The Dex and Barbie T Morning Show" will premiere Monday, July 31 from 6 until 10 AM. Personality Dex Mitchell will join present co-host Barbie T for the new show. Dex already has a weekend show on Hot 98.1, as he was commuting from Asheville, NC, where he hosted a morning show. 
Dex said, "I am so excited to start this new chapter in my radio career with Hot 98.1 and the great team they have in place. We're planning lots of hit music and a ton of fun."
Mike Klein, Operations Manager for SummitMedia Greenville, is enthusiastic. "Dex is a great talent and the perfect person to take WHZT to the next level. We're looking forward to building a local morning show with Dex and Barbie T designed for millennials in the Greenville/Spartanburg market."