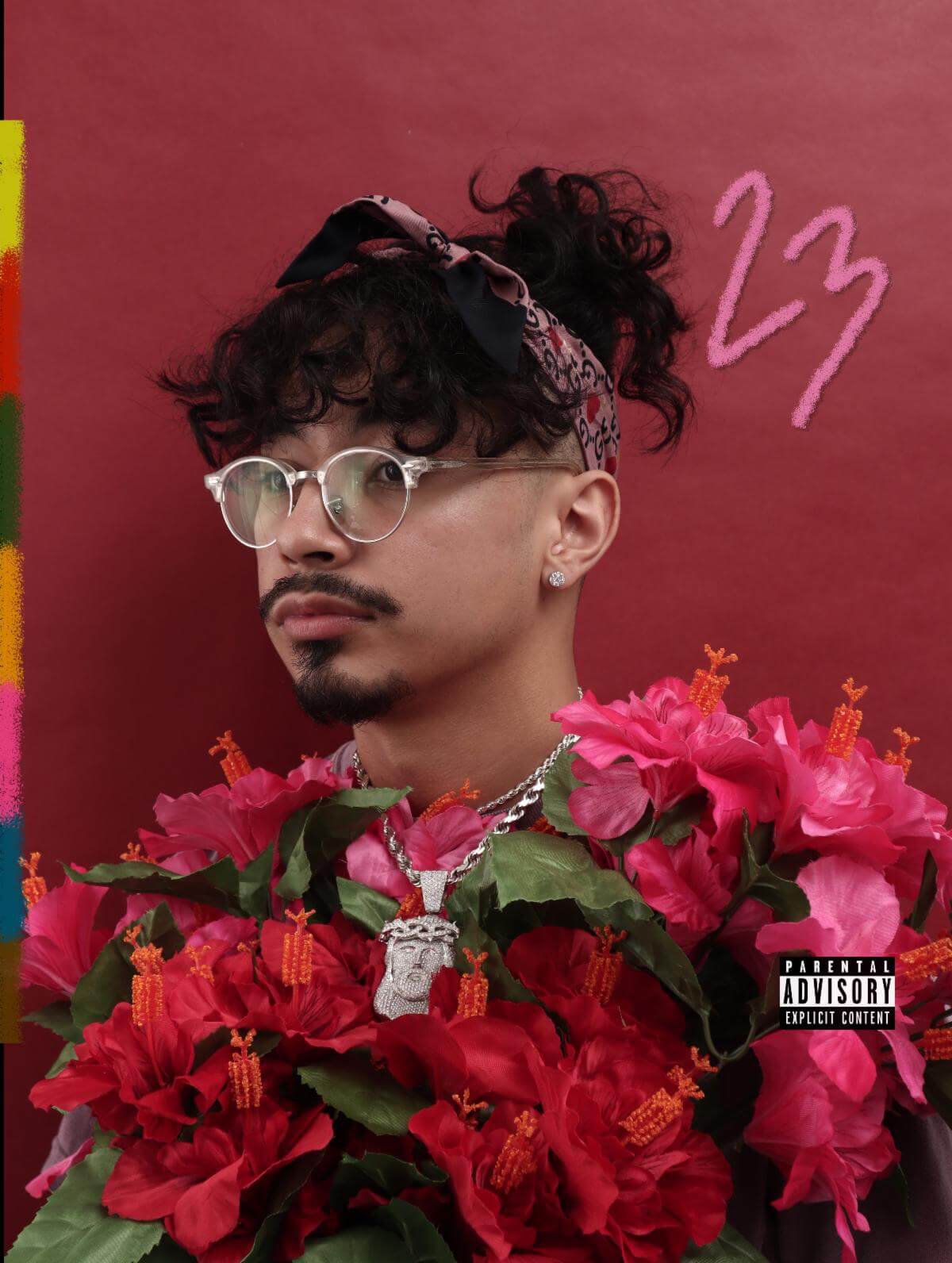 LILBOOTYCALL DROPS 23 EP AND WILD "DO OR DIE" VIDEO FEAT. LIANA BANKS
Today, San Antonio's Lilbootycall releases his 23 EP on Warner Records, alongside the imaginative video for breezy, Liana Banks-blessed single "Do or Die." 23 distills the past year of 24-year-old LBC's life into seven songs, chronicling the highs and lows of being young, famous, and understandably anxious. The tracks fuse banging rap beats with emo and indie rock—a fitting bed for LBC's honest verses and catchy hooks.
Everything from production to lyrics to melodies on the EP came came together spontaneously. There were no forced collaborations or attempts at pop crossovers. In-studio hangouts with like-minded artists organically became recording sessions, and for each song, LBC stepped to the mic and opened a vein. For instance, his single "Can't Find It" began as a guitar riff (by producer Dustin Cavazos) over tacos and Modelos. A visiting friend added the whistling, and LBC let it flow: "Where were you when my heart felt so cold?"
To coincide with the release of his 23 EP, Lilbootycall has also unveiled the "Do or Die" visual. Directed by Cranchyou, the Jumanji-inspired short opens with LBC and Liana Banks playing a board game. They're then transported to an alternate universe filled with fairytale characters and can only make their way back home by completing the mysterious game. Watch it HERE.
Building off of the emotional rawness of LBC's 2019 debut, JESUS SAID RUN IT BACK, the 23 EP is the sound of a nomadic artist finding himself while trying to find love between recording sessions, tours, and afterparties. To date, Lilbootycall has racked up over 44 million streams across platforms and has been featured on Adult Swim, The FADER, XXL, Noisey, Forbes, HYPEBEAST, and more. This new chapter will undoubtedly delight fans and critics alike.
23 EP TRACKLIST
Stay
On and On feat. Astrus
Do or Die feat. Liana Banks
Take Away
Ooh Yeah
Can't Find It
With Me