Pandora's UNINTERRUPTED Radio has tapped 18-time NBA All-Star and four-time World Champion LeBron James to curate LeBron James Mode, which launches today.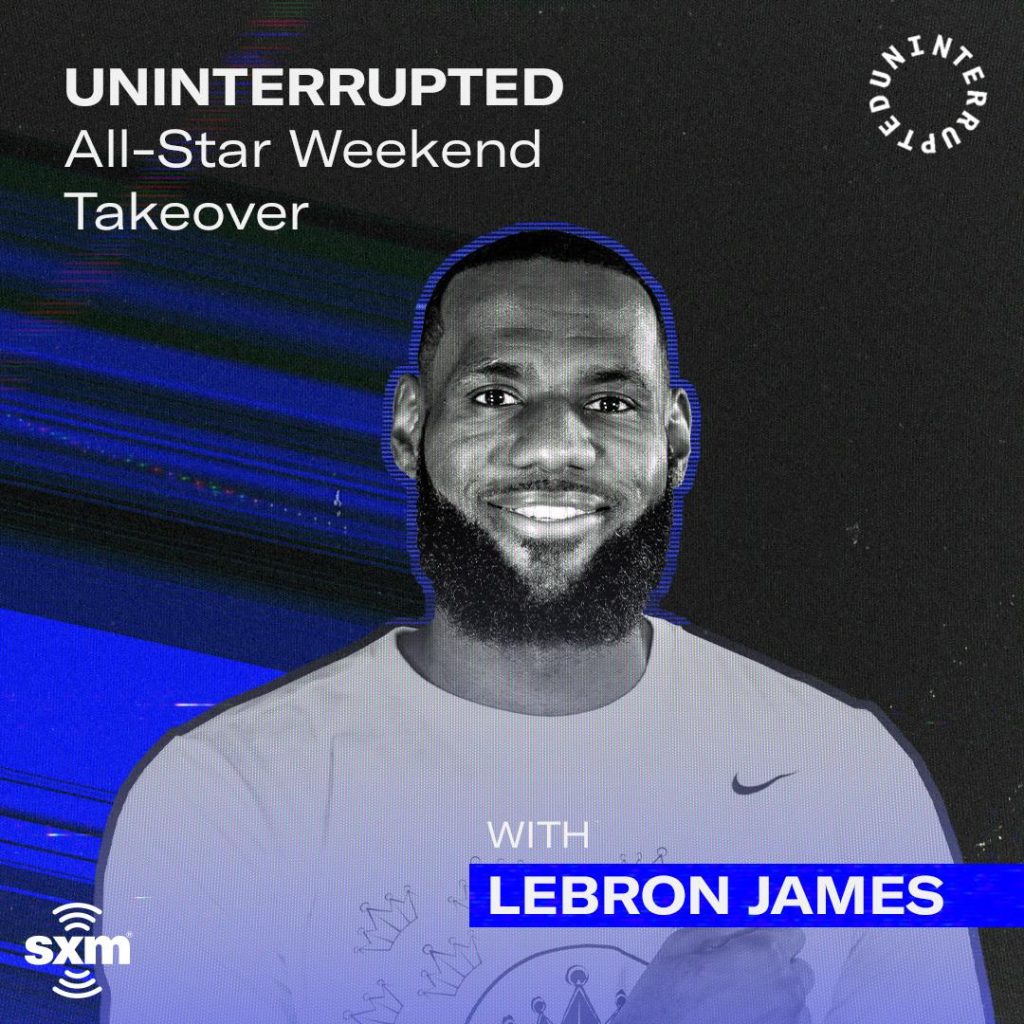 James selects some of his favorite songs and explains why each is special to him in this exclusive experience for music and sports fans alike. LeBron James Mode will be available on UNINTERRUPTED Radio until the end of the NBA Playoffs. Listen HERE.
UNINTERRUPTED Radio was launched to bring fans closer to athletes through shared music. Dozens of pro and college athletes have appeared on the station over the past couple of years in Modes such as Gold Medal, College Legends, Bases Loaded, Ringside, Kickoff, Tip-Off, and Draft Day, but James' takeover is the first UNINTERRUPTED Mode solely controlled by one athlete.
Pandora Modes are a unique feature that lets users customize their Pandora listening experience by choosing from selectable "modes" on their favorite stations to give more control over which songs they hear.
LeBron James Mode on UNINTERRUPTED Radio features a wide variety of his favorite songs – everything from Hip-Hop, R&B to Gospel, along with commentary from James himself.
He shouts out hip-hop's NBA superfans like Drake, Jay-Z, and Migos, while also giving props to all-time classic tracks from Sade, Janet Jackson, Mary J. Blige, Anita Baker, Ice Cube, Lauryn Hill, Tupac, and others.
He discusses inspirational songs by Kirk Franklin, Mary Mary ("Can't Give Up Now"), and Donnie McClurkin ("We Fall Down") and talks about how even with all the success he has achieved, he never forgets his humble beginnings and inner-city childhood.
Coinciding with the NBA's All-Star Weekend, SiriusXM will broadcast "The UNINTERRUPTED/LeBron James All-Star Weekend Takeover," featuring five different playlists, hand-crafted by James, across and tailored to five different channels: Heart & Soul, The Heat, Hip-Hop Nation, Kirk Franklin's Praise, and SiriusXM Fly.
Listeners can expect to hear James introduce his song picks as they air. Hip-Hop Nation will kick things off featuring one of James' playlists beginning at 6 p.m. ET on Friday, February 18. On Saturday, February 19, other playlists from James will air on Kirk Franklin's Praise at 9 a.m. ET, The Heat at 12 p.m. ET, SiriusXM FLY at 2 p.m. ET and Heart & Soul at 3 p.m. ET. For a full schedule of "The UNINTERRUPTED/LeBron James All-Star Weekend Takeover," and its encores across SiriusXM please visit: HERE.