Radio Facts: Radio Facts: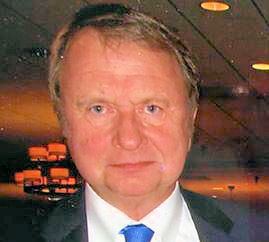 Jack Swanson has been appointed Director of News and Programming for KCBS All News Radio 740AM and 106.9FM (www.kcbs.com), it was announced today by Doug Harvill, Senior Vice President and Market Manager, CBS RADIO San Francisco. The appointment is effective April 24, 2015.
"Jack has a distinguished track record of leading iconic radio stations," said Harvill. "He's a terrific leader with a deep understanding of how a market leading station such as KCBS can be a trusted and active member of its community."
Swanson began his radio career as a news anchor/reporter for WLS Radio (Chicago) before becoming the News and Program Director for KGO Radio (San Francisco). Next, he was President and General Manager for KING-FM in Seattle and returned to KGO/KSFO as the Vice President of Programming before joining KCBS in 2015 as Director of News and Programming.
He is the recipient of numerous awards including the best radio Program Director in America and the best news talk PD for four years and the best programmer for three years by Radio Ink and Radio & Records respectively.
"Being asked to lead one of the best news teams in the country is one of those rare situations that don't present themselves often. I'm looking forward to contributing to the amazing growth of this legendary station in the years ahead," added Swanson.