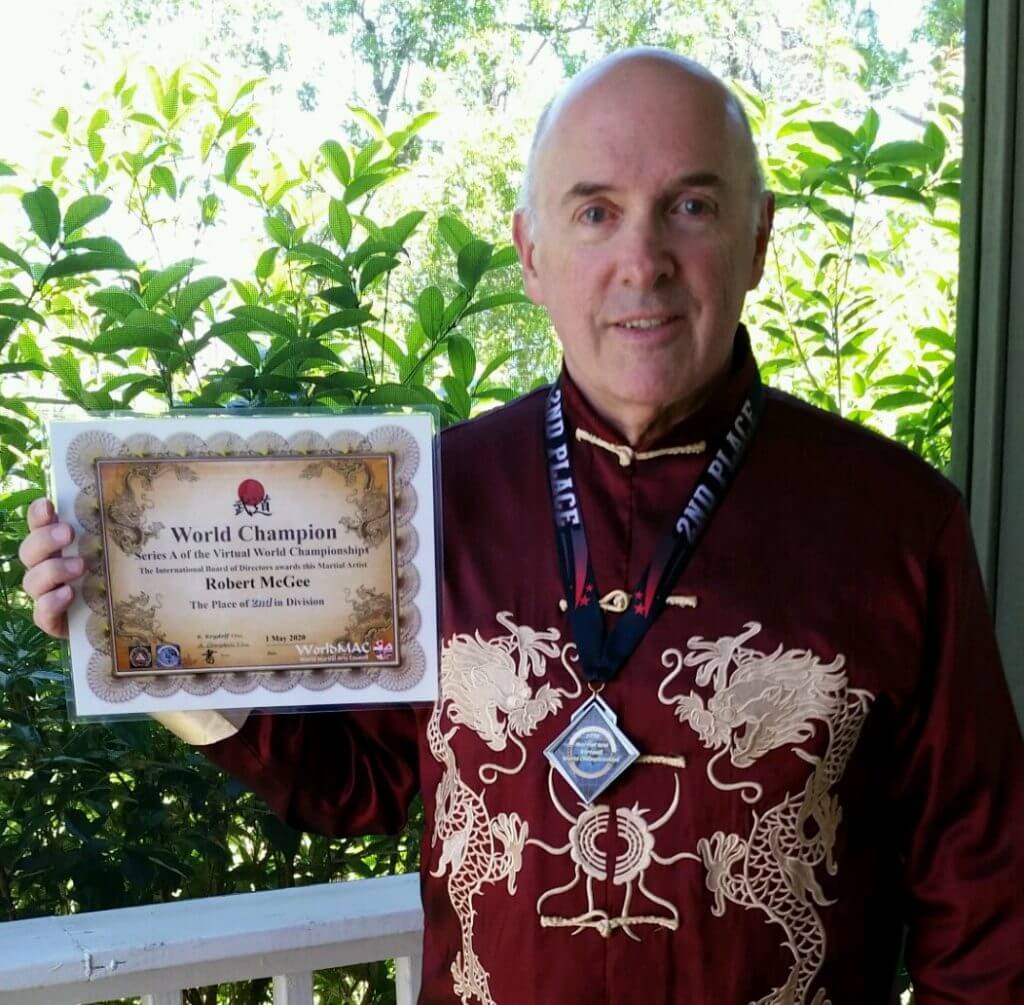 Dr. Robert McGee, an
Associate Professor of Accounting in the Master of Business Administration
Program at Fayetteville State University (FSU), won a silver medal in forms in
the 55 and above age division and took 6th place in weapons in the 18 and above
age division (the oldest division for weapons) at the Martial Arts World
Championships. McGee is 73.
Many martial arts
tournaments have been cancelled because of the Corona virus pandemic. Rather
than cancel the all-style Martial Arts World Championship hosted by the World
Organization of Martial Arts Athletes and the World Martial Arts Council, they
decided to hold a virtual world championship tournament. Candidates recorded
their form and submitted it to a panel of judges, who scored the videos on May 1.
About Fayetteville State University
Fayetteville State University is a constituent
institution of The University of North Carolina System and the second-oldest
public institution of higher education in the state, having been founded in
1867. FSU is a historically black university offering degrees at the
baccalaureate, master's, and doctoral levels. With more than 6,300 students,
Fayetteville State University is among the most diverse institutions in the
nation. To learn more about Fayetteville State University, visit www.uncfsu.edu.