Radio Facts:
Radio Facts Originally posted July 6, 2009. Music Industry History
Popular Toronto alternative-indie DJ Martin Streek killed himself shortly after posting a suicide note on his Facebook page on July 6, 2009. Martin Streek had been a DJ on Toronto radio station 102.2FM "The Edge" for 20 years and hosted a Thursday Night Top 30 Countdown each week at The Velvet Underground in Toronto.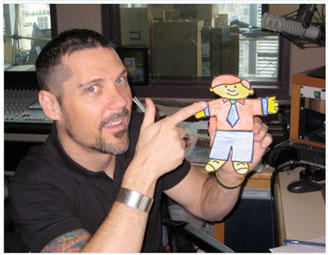 There is no real insight into why Martin Streek took his own life but the announcement of his suicide on Facebook has people concerned that those close to him should have seen the signs. A Canadian blogger known as TorontoMike reported in May 18, 2009 that Streek had lost his job at "The Edge" but it is unclear if this played a role in his suicide.
Martin Streek was found dead in his Toronto apartment; the method of his suicide has not yet been released. A Facebook Memorial Page has been set up to honor Martin Streek. The official DJ Martin Streek website had no mention of a suicide [source]