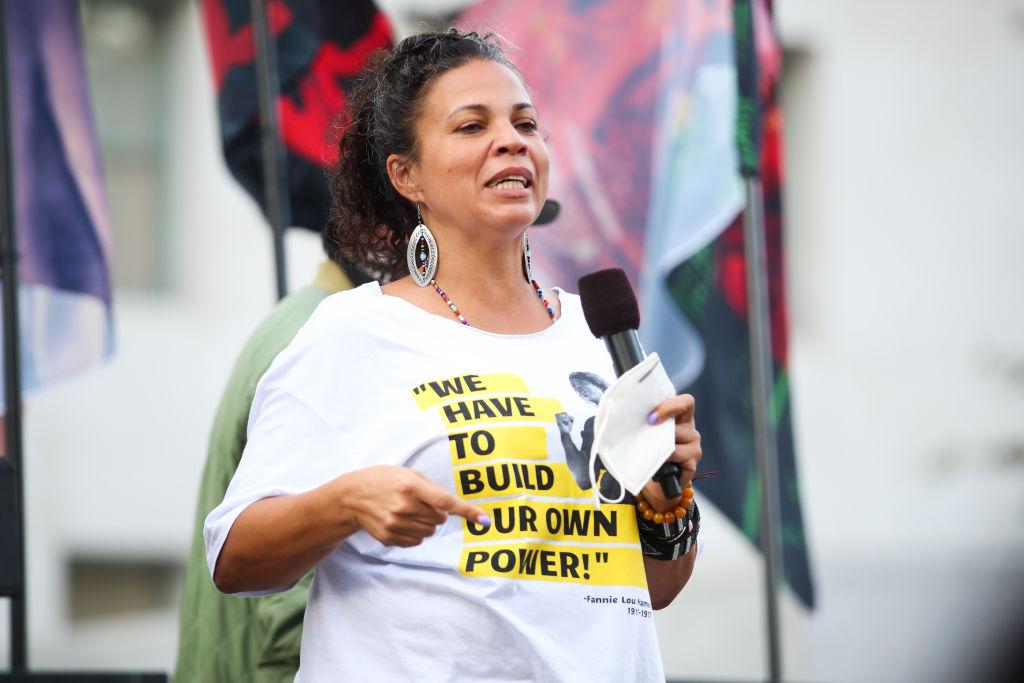 Black Lives Matter leadership allegedly purchased a $6 million luxury mansion with cash in Southern California using donation money.
The Black Lives Matter Foundation is an organization that has raised more than $90 million in donations. In one now-private YouTube video, Black Lives Matter leaders Patrisse Cullors, Alicia Garza, and Melina Abdullah can be seen sipping champagne on the patio of the mansion to mark the first anniversary of the death of George Floyd.
According to real estate listings, the mansion, or the "Campus" as its called by members, has more than half a dozen bedrooms and bathrooms, several fireplaces, a soundstage, a pool and bungalow, and parking for more than 20 cars.
Documents reveal intentions for the house were in conflict, with some messages saying the house was to be used as a "safe house" for leaders whose lives had been threatened, while others said it was a staging ground for social media influencers to create content and spread the organization's message.
BLM leader, Patrisse Cullors, had previously faced scrutiny for purchasing four homes for nearly $3 million during her time with BLM.
Collurs addressed the backlash she received for those purchases, characterizing reporting from media as "right-wing media disinformation and harassment," adding that she was "in survival mode," according to the video posted last spring.
She resigned a few days after that video was released.